Prince Harry Reveals How Much He Disliked Royal Life In Stunning New Interview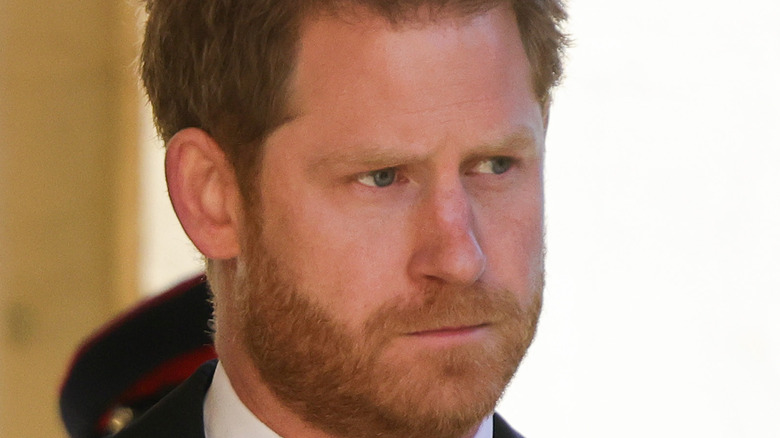 Chris Jackson/Getty Images
Prince Harry came out guns blazing when he appeared on the "Armchair Expert" podcast and told Dax Shepherd how he really felt when he was still part of The Firm. The 36-year-old was surprisingly open in the podcast (which Forbes estimates has an approximate monthly audience of 20 million listeners) given that he was shunned after the explosive Oprah Winfrey interview where he and Meghan Markle made bombshell claim after bombshell claim that shocked the world. 
Harry was far from contrite, even after the cold reception at his grandfather's funeral. He had crossed the pond to attend Prince Philip's funeral, but family members such as Princess Anne and Prince Edward reportedly "failed to acknowledge" him, per the Mirror. The royals weren't about to condone his wayward behavior with even a simple nod of the head or smile. After all, Harry had made it clear that he wanted to start a new life in the United States.
However, the Duke of Sussex wasn't suitably chastened by the cold front he received UK-side. In fact, it seemed as if he had a score to settle. With his tongue still loosened by the Queen of All Media, Harry played open cards with the podcast host and shared his side of the story. And the payoff was wicked.
Prince Harry felt as if he was in this movie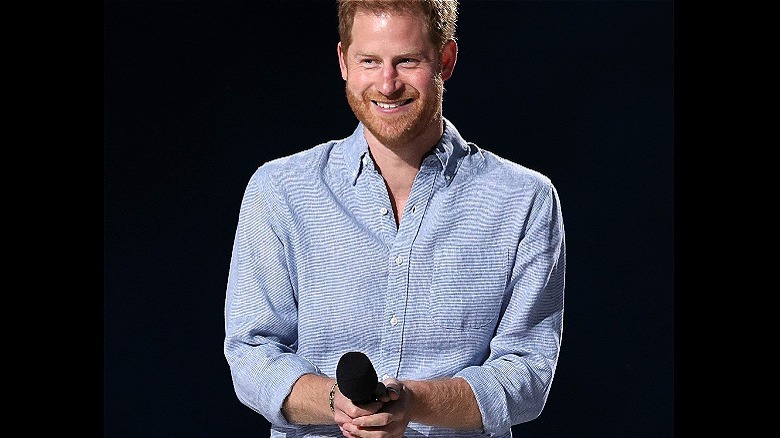 Kevin Winter/Getty
The Duke of Sussex dished about his life as a royal to Dax Shepherd, the host of "Armchair Expert." Without his wife by his side, he painted the picture of a royal who had little autonomy. He compared his life to "a mixture between 'The Truman Show' and being in a zoo." He seemed to feel as if he had no privacy and that every move was on display. The spare went on to explain how he was expected to behave: "It's the job right? Grin and bear it. Get on with it. I was in my early twenties and I was thinking I don't want this job, I don't want to be here. I don't want to be doing this. Look what it did to my mum, how am I ever going to settle down and have a wife and family when I know it's going to happen again."
Harry insisted that he made his decisions rationally, declaring, "I've seen behind the curtain, I've seen the business model and seen how this whole thing works and I don't want to be part of this." And while one's heart goes out to Diana's youngest, some of the duke's critics still have that nagging feeling that something just isn't quite right. If Harry didn't want to live his life in the spotlight, why does he give the interviews? Why does he still seem to seek the attention? Perhaps we'll all get those answers in a future interview.