What Did Gayle King Do Before Meeting Oprah?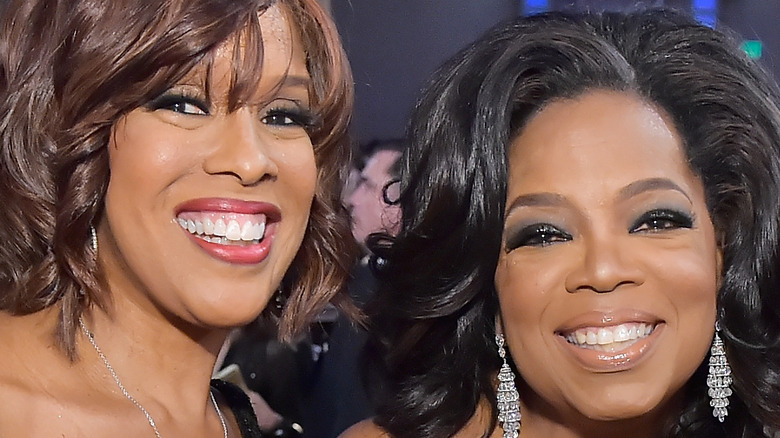 Stefanie Keenan/Getty Images
When you think about Gayle King, there's a very good chance that you also think about her famous friendship with Oprah Winfrey. King has spent decades known to many "only as the professional best friend to America's best TV friend," as The New York Times wrote, and has often been in the spotlight thanks to being, well, besties with Oprah. Clearly kindred spirits and devoted companions, Oprah Daily noted that King and Winfrey have "stuck together through fame and fortune, kids and dogs, marriage and divorce, miniskirts and shoulder pads." Yes, even shoulder pads!
However, King is more than just Winfrey's BFF. She's the co-host of "CBS This Morning," joining the network in 2011, while also, yes, helping out with O, The Oprah Magazine as an editor-at-large. She told Elle in 2020 that double-duty job titles entails busy days. "I've been up since 3:24 this morning. The car picks me up at Hearst Magazines to go home at 6:30 pm, so it's a very long day." Yet all of the hard work seems to have paid off, as King noted to Elle that when it comes to her career, she "didn't even dream this big." In 2020, she was named one of TIME's 100 most influential people. 
Granted, King paid her dues and put in the effort to get to where she is today. Read on to find out what she was doing before she met Winfrey.
Gayle King's first job was surprisingly normal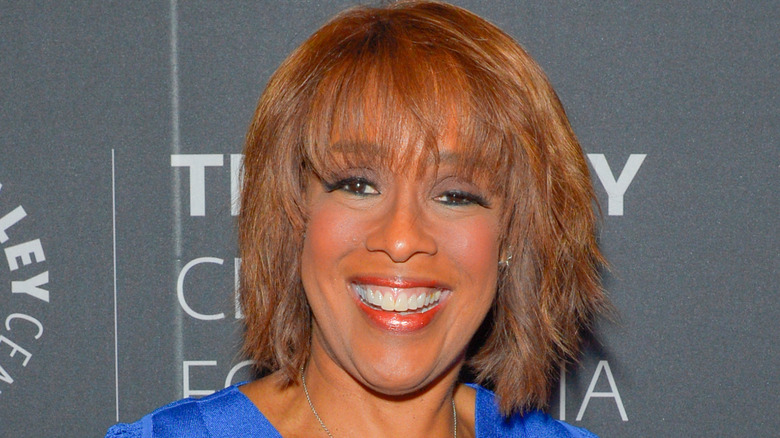 Shutterstock
Considering the enviable gigs that Gayle King has today, it might be surprising to find out that her first job was pretty normal. "[It was] at a hamburger stand in California," King told Elle. While others might simply walk away from their work with a paycheck, King walked away with super-efficient skills. "To this day, it really irritates me when I'm standing in line, and I get [to the register] and the people run out of change," she explained. "I'm thinking, 'Didn't you see that you were running out of quarters and dimes?' I used to pride myself in never having anybody waiting in my line for something like that."
King even found ways to improve how she put toppings on a burger. "I thought, 'What if I put the tomato and the lettuce together so that it was only one motion?' I was always looking for efficient shortcuts..."
However, by the time King met her future famous best friend, Oprah Winfrey, she had a very different job. In 1976, when the two were first introduced while "[t]hey were twenty-somethings in the early days of their careers," according to Oprah Daily, both women worked at the WJZ station in Baltimore, Md. While Winfrey was "an anchor for the 6 o'clock news, and Gayle, ... was a production assistant" and they "work[ed] in different departments, both were around the same age and single young Black women" and "struck up an immediate bond."