The Truth About The Queen's Relationship With Paul McCartney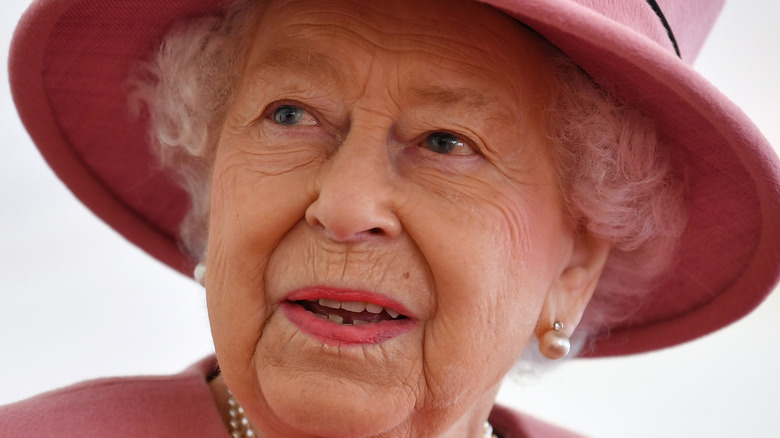 Wpa Pool/Getty Images
The British royal family is one of the most widely recognized institutions, and Queen Elizabeth II is one of the most beloved public figures in the world. In addition to praise from many in England and in the Commonwealth, many celebrities adore the long-reigning monarch as well — perhaps particularly those who are British themselves.
Legendary musician Paul McCartney recently praised the queen, talking about how real she is despite her important title. On May 11, he told CBS "This Morning. "I think the thing about the queen is that she's — she's royal, so you look up to her 'cause she's royal. But she's very down to earth."
Interestingly enough, McCartney and Queen Elizabeth go all the way back — to before she even knew who he was. Keep scrolling to find out the truth about The Beatles singer's relationship with the queen, including why he believes she's "the glue" the holds Britain together.
Paul McCartney won an essay contest about the queen when he was a child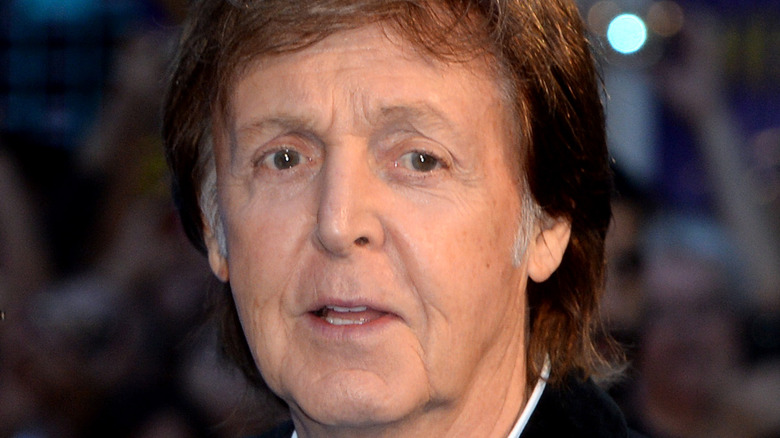 Anthony Harvey/Getty Images
Over the years, Paul McCartney has never shied away from expressing his fondness towards Queen Elizabeth II. In 1997, she knighted him for his "services to music," per History, and granted him the title of "Sir Paul" after tapping him on each shoulder with a sword at Buckingham Palace. As it turns out, The Beatles singer has loved the queen from a young age, and told CBS News that he wrote an essay about her when he was 10.
He explained, "Because the coronation was approaching, there was a competition for all the schools in England you had to write an essay on the monarchy." In it, McCartney wrote about Britain's "lovely young queen," who was just 27 years old when she inherited the throne from her father in June 1953. McCartney even included lyrics from a love song. He also recalled the exact moment he won the competition and how nervous he was when they called out his name. He said, "I stumbled up with legs of jelly, and it was the first time I'd ever kind of really been on a stage."
Paul McCartney said the queen is worth taxpayers' money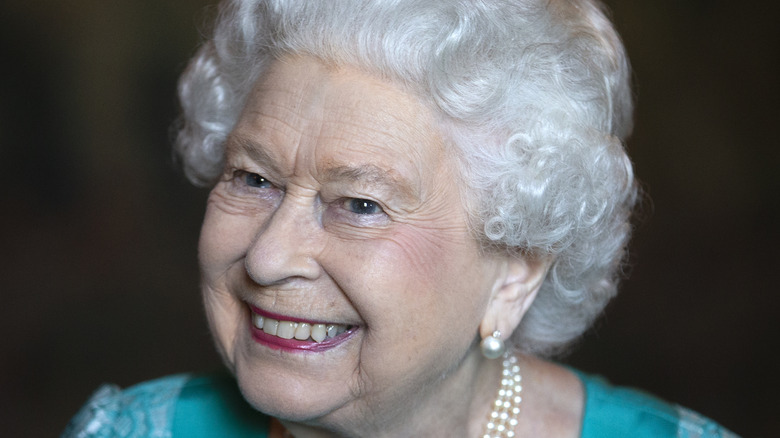 Wpa Pool/Getty Images
Sir Paul McCartney once compared Queen Elizabeth II to a "glamorous film star" after describing what it was like to watch her reign the monarchy as a child. Per Yahoo! News, he told Radio Times magazine he and The Beatles "all kind of liked the queen" because they identified with her. He added, "She's ours. She's the queen." Though he's met her quite a few times in his lifetime, he admitted it's "never enough" and described Her Majesty as "very intelligent."
He also thinks she's a "great figure in history" and believes she's worth every taxpayer's penny. (According to Business Insider, the queen, who has a net worth of over $400 million, gets money from taxpayers called the Sovereign Grant.) McCartney also said she's the "glue" that holds Britain together. He explained, "When everything's falling apart in Britain she seems to be the glue. People say [the royal family] costs too much. But then with the money that they bring in ... To me, I'm not sure I would want a President [David] Cameron, [Boris] Johnson or [Theresa] May. It just doesn't sound as good as the queen."
It's pretty clear the singer adores the queen. It's no wonder The Beatles wrote a song called "Her Majesty" for her.