Paul McCartney's Net Worth: The Legend Is Worth More Than You Think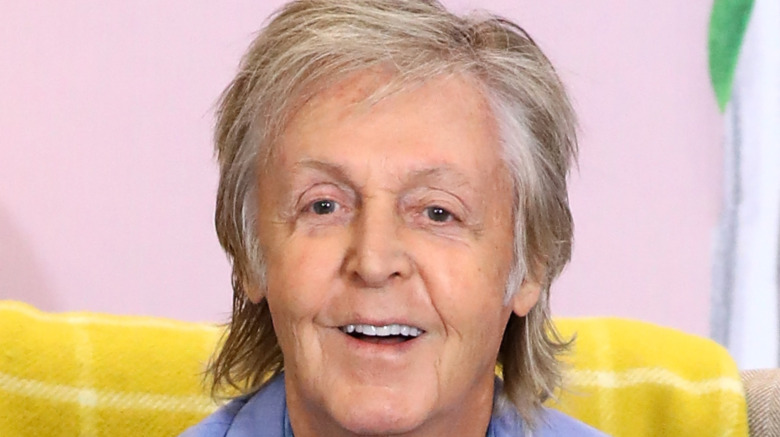 Tim P. Whitby/Getty Images
Can we take a moment to "Come Together" and appreciate Sir Paul McCartney ... and his remarkable net worth? 
Born in Liverpool, England (as you very well may know), McCartney joined up with three lads in 1960 to form a little band called The Beatles. To date, the Fab Four are still the best-selling music act of — *Kanye West voice* — all time, topping Elvis Presley and Garth Brooks to the tune of 183 million units (or albums and singles) sold, per Insider. But "Macca" proved he's so much more than just a band-member in The Beatles (though that would be enough!). 
According to Biography, by age 16, McCartney "had already written 'When I'm Sixty-Four,'" — which would wind up on "Sgt. Pepper's Lonely Hearts Club Band — "in hopes of eventually selling it to Frank Sinatra." Though he didn't do that, once The Beatles disbanded in 1970, the songwriter proved he really did have solo chops all along. McCartney formed the band Wings, where soared with lovable hits like "Let 'Em In," and the 007 theme song "Live and Let Die," which climbed the Billboard charts in the '70s. Fast-forward to 2015, when McCartney teamed up with Rihanna and Kanye West for a Top 10 hit in "FourFiveSeconds." And then to 2020, when the hitmaker released his most recent album, "McCartney III." He has stayed culturally relevant more than most of us are ... on this thing called earth! He's legend status.
Scroll down to find out McCartney's massive net worth today. 
"Maybe We're Amazed" by Paul McCartney's net worth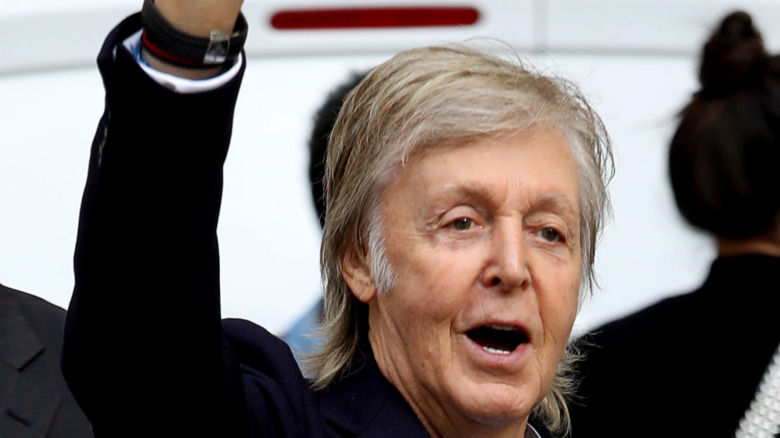 Pierre Suu/Getty Images
So, what is Paul McCartney's net worth today? The immortal figure is worth $1.2 billion, per Celebrity Net Worth. He's a Beatle billionaire!
One way McCartney has amassed his fortune is through touring. In 2019 alone, he made "$100 million on solo shows," per Forbes. His record label, MPL, is another. McCartney formed MPL in 1969, with the help of his late first wife Linda McCartney's father, per Billboard, "a powerful entertainment lawyer." By 2019, per Billboard, MPL owned the rights to "25,000 songs ... from McCartney's post-Beatles work to songs by Buddy Holly." "I owe it all to Linda's dad, Lee Eastman, and her brother John," McCartney told Playboy in 1984. "Linda's dad is a great business brain. He said originally, 'If you are going to invest, do it in something you know.'" Who knows music like Paul McCartney?
Today, he is living the good life. According to Celebrity Net Worth, McCartney owns, "$100 million worth of real estate around the globe." That includes a Manhattan triplex (that's three floors) on Fifth Avenue, which he bought for $15.5 million in 2015. It offers "sweeping views of Central Park," and a "foyer with double height ceilings," per Elle Decor. The musician also purchased Courtney Love's Los Angeles, Calif. mansion in 2001 for $4 million. In the U.K., per Variety, McCartney has, "extensive real estate holdings" including, "a farmhouse on 1,500 acres" and "a reportedly little used retreat ... in Scotland."