How Much Is Jurnee Smollett Actually Worth?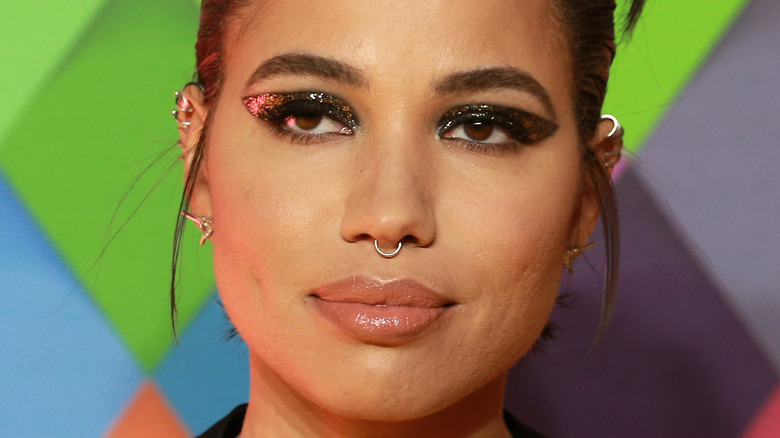 Shutterstock
Making her loudest (forgive the pun) impression on moviegoers in 2019's superhero flick "Birds of Prey" as Black Canary, Jurnee Smollett (yes, sister to Jussie Smollett) has been steadily working since childhood in Hollywood ("I've been in front of the camera since I was a two-month-old," she told Coveteur in 2017). Debuting in her first TV series with a four-episode arc in 1992 on "Hanging with Mr. Cooper," Smollett continued her 90s sitcom with a 1992-1994 run on "Full House." Smollett told E! in 2016 that she was surprised but thrilled people recognized her from her days of hanging out with the Olsen twins. "[It] trips me out ... that people still come up to me and say, 'Oh my gosh, I loved you on "Full House"!' I'm like, 'Really? Please tell me I've changed just a little bit since I was five!'" Smollett mused.
With multi-year tenures on "Cosby," "Friday Night Lights" and "True Blood" under her belt, the actor has left an indelible print in varying genres of film and television. In January 2021, Smollett won the Best Actress in a Horror Series Critics Choice Super Award for her work on HBO Max's "Lovecraft Country" and in May, Deadline announced she would be starring in and executive-producing the Netflix drama "Lou." So how much is this multi-talented star worth in 2021? Keep reading to find out! 
Jurnee Smollett's net worth might multiply soon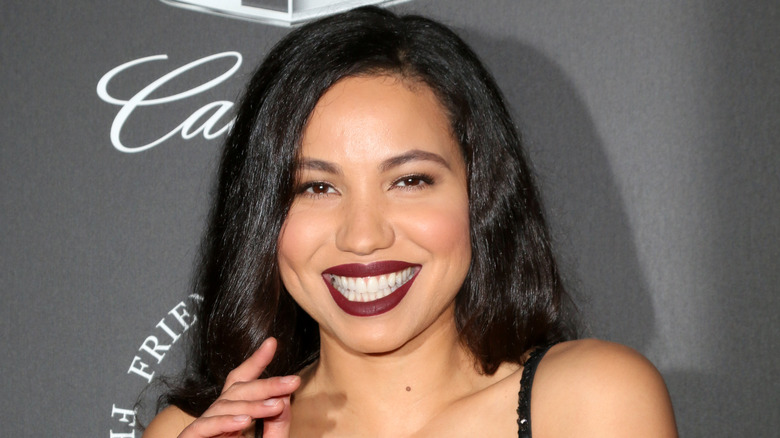 Shutterstock
For someone who's been working in the entertainment business for decades, Jurnee Smollett is worth a surprisingly low $2 million, per Celebrity Net Worth. Largely, this is due to Smollett's roles on critically acclaimed shows that weren't necessarily widely watched, like WGN America's slavery drama, "Underground." Moreover, Smollett — who was the star of "Underground" next to Aldis Hodge — made headlines in 2020 for revealing to The Hollywood Reporter she had been paid less than her male co-lead. "Why give me [top billing] and then give me less money than my male counterpart? It's wild," Smollett said. This wrong would be righted by her next TV project, HBO Max's "Lovecraft Country," per THR.
When NME interviewed her in 2020 about "Birds of Prey"'s relative box office shortcomings (it made $201 million on a $100 million budget), Smollett retorted, "I feel like the narrative that it became was kind of ludicrous. ... Did the studio make its money back? Yes, job well done."
As Smollett told THR, her career has taken a turn for the sharply better since "Lovecraft Country." Speaking on Black female representation in film and television, Smollett summed it up as: "We're no longer asking for a seat at the table. We're building our own motherf***ing table." With her executive-producing her film "Lou," in which she also stars opposite Allison Janney per Deadline, it looks like Smollett could be multiplying her net worth in the very near future.