Here's How Much Keegan-Michael Key Is Really Worth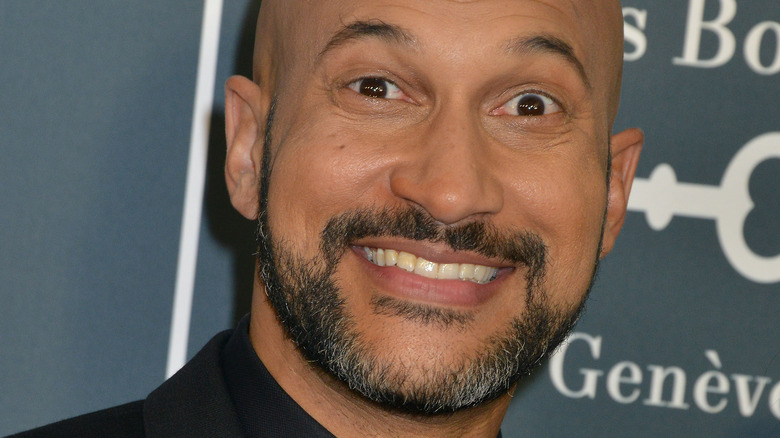 Shutterstock
Keegan-Michael Key, alongside Jordan Peele, made his own place in mainstream culture with his comedy genius and hilarious sketches on Comedy Central's "Key & Peele," which ran for five seasons from 2012 to 2015, according to IMDb. Prior to "Key & Peele," the two had worked together on "Mad TV," as reported by the Pittsburgh Post-Gazette, but Key had actually gotten an earlier start in comedy. He had a recurring role on "Reno 911!" as Theoretical Criminal, which helped to put him on the map of rising comedy stars. It was his work on "Reno 911!" and "Mad TV" that probably got him noticed for guest spots on shows like "Parks and Recreation" and "It's Always Sunny in Philadelphia."
Surprisingly, even with all the success that he's now known for, comedy acting wasn't Key's original plan for a career. "In '96 I wanted to move to Seattle, where there was a booming theatre scene," he told NPR. "I was going to start a theatre with friends and only do comedia and absurdism ... that'll fill the seats!" It's difficult to imagine that in another world, another universe, there may not have been Keegan-Michael Key, the actor who combines comedy with current cultural themes, but a Seattle, Washington-based theater owner. Given that we do know Key as the talented actor, what is his net worth?
Part of his income goes to his ex-wife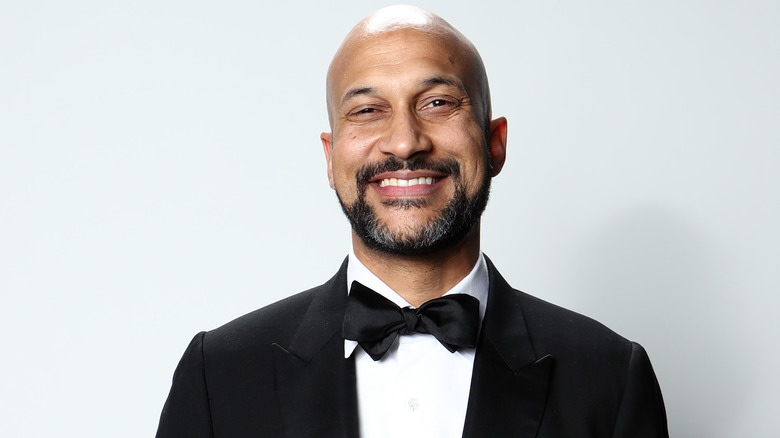 Rich Polk/Getty Images
Actor Keegan-Michael Key brings all the laughs in whatever role he takes on, whether it's from "Key & Peele," "Pitch Perfect 2," or "Rick and Morty" (via IMDb). But after this much success, how much is Key's net worth? According to Celebrity Net Worth, Key is worth an estimated $12 million, given his work paychecks and real estate properties which include a condo that he purchased in 2018 in Manhattan's "Jenga Tower" for $5.2 million, as reported by Architectural Digest. Knowing how much Key splurged on his New York City pad, his net worth seems low, but there's a reason for that.
In 2017, Key divorced his wife, Cynthia Blaise, after 19 years of marriage. Unfortunately for Key, it doesn't look like he and his ex-wife signed a prenup, so part of their divorce finalization dictated that he owes her $34,000 per month in alimony payments. Blaise also gets 21% of Key's annual earnings but only within his first $2 million, per People. It looks like Key would have a lot more money if it wasn't for his divorce. And knowing that the actor remarried in 2018 to producer Elisa Pugliese, according to Us Weekly, let's hope that he signed a prenup the second time around.