The Real Meaning Behind J. Cole's 'Pride Is The Devil' Featuring Lil Baby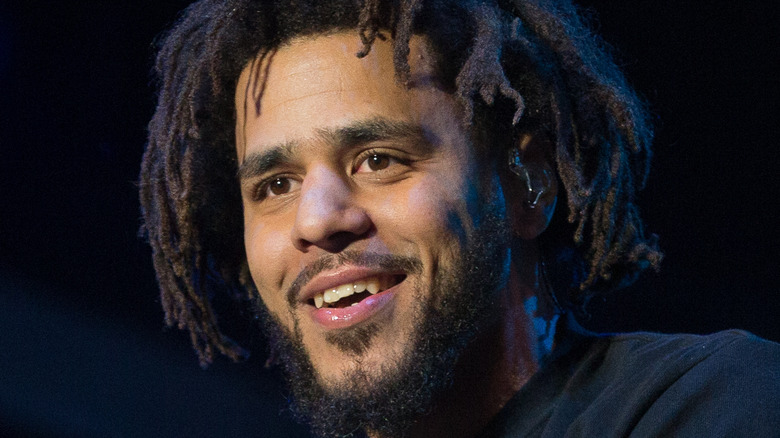 Shutterstock
On Friday, May 14, J. Cole blessed his fans with a brand new album, titled "The Off-Season." The rapper first announced the new project in early May via Instagram, revealing the album cover featuring himself standing in front of a burning basketball hoop. "Just know this was years in the making," he told fans in the caption.
One day before the release, Cole also gave us a look at the album's tracklist, which didn't seem to include any features – something the rapper is known for. So when "The Off-Season" dropped the next day, fans were pretty surprised to find guest appearances from 21 Savage, Lil Baby, and Cam'Ron.
Lil Baby's verse on "Pride Is The Devil," in particular, was one J. Cole fans weren't expecting to hear at all. Still, their reactions were nothing but positive. "A J Cole and Lil baby song is something I never knew I needed till now!!! PRIDE IS THE DEVIL!!!!!!" one person tweeted. "That J.Cole and Lil Baby transition on "pride is the devil" caught me off guard," another fan wrote. What's the real meaning behind "Pride Is The Devil," though?
J. Cole raps about one of the seven deadly sins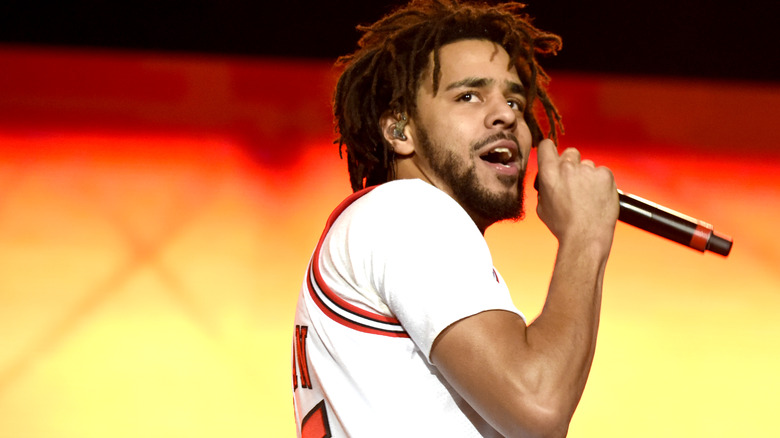 Tim Mosenfelder/Getty Images
On "Pride Is The Devil," J. Cole mentions one of the seven deadly sins. "Pride is the Devil / Think it got a hold on me," he raps in the chorus, (via Genius). He then discusses how it destroys relationships: "Pride be the reason for the family dichotomy / Got uncles and some aunties that's too proud to give apologies." In the same verse, Cole also appreciates making it past 30 years old, referencing the stereotype that many Black men won't make it past 25. "I'm thankful 'cause I made it past my thirties, no one murdered me."
Meanwhile, Lil Baby admits that he's pride free as of late, partly due to being broke before he made it big, rapping, "All my pride gone, had to lose it all then I got rich." He continues, "I'm staying hella focused and I can't forget the bigger picture / I can't even hold you, I didn't have s**t, I won't forget it."
Recently, Cole graced the cover of SLAM Magazine — the first rapper to do so — and spoke about the inspiration behind the album: sports. "Just like in basketball, what you see him do in the court, that s**t was worked on in the summertime," he told SLAM. "So for an athlete, if they take their career seriously and if they really got high goals and want to chase them, the off-season is where the magic really happens; where the ugly s*** really happens, where the pain happens — the pushing yourself to uncomfortable limits."