How Much Is Judge Judy Actually Worth?
Shutterstock
Fans of Judge Judy probably know that she's smart, savvy, and doesn't put up with any guff. Even if you're not a fan of the celebrity judge, whose full name is Judith Sheindlin, you're likely still aware that she's a successful woman. However, she's actually ridiculously rich. While the star has now ended her show, Forbes notes that she was earning "$47 million a year since 2012 from CBS, making her one of television's highest-paid hosts." CNBC went a step further in 2019 and insisted that Sheindlin was not only one of the top-paid people in her field, but that she was the "highest-paid TV host" in the business.
Granted, the famed judge makes money off of more than just her former show. Forbes also points out that she rakes in "about $2 million more each year for producing 'Hot Bench,' a courtroom show centered around a panel of judges that joins Judge Judy as one of daytime's highest-rated shows." On top of that, Page Six reports that she was bringing in $50 million every year "plus bonuses, plus programs she owns, plus extras, plus a deal with her Queen Bee Productions, plus $100 mil[lion] for selling over 5,200 hours of her library."
Clearly, Sheindlin is involved in some lucrative endeavors. However, she's also been involved in legal situations that potentially cost serious cash as well. Here's her net worth today.
Lawsuits can't seem to hurt Judge Judy's massive fortune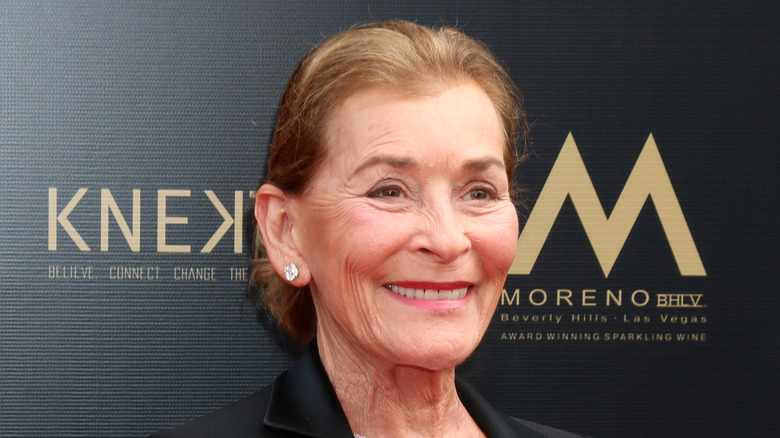 Shutterstock
When you reach Judge Judy's level of success, there's a fair share of payoffs. However, there are also drawbacks. For instance, you can become the target of potentially pricey lawsuits. That's exactly what's happened to this wealthy celebrity. The legally-minded star has faced multiple lawsuits. In 2014, she settled a situation involving a personal injury lawyer who "she sued for allegedly using her image in TV ads without her permission," according to NBC Connecticut. While the terms of the outcome were kept private, Sheindlin had been going after $75,000 in damages.
On the other hand, a few years later, Sheindlin was involved in "a legal fight over her mammoth $47 million-a-year salary," per The Hollywood Reporter. A company called Big Ticket Entertainment — which started the court battle in 2016, according to ABC News — claimed that they were entitled to 5% of the profits for the "Judge Judy" show. However, Sheindlin quickly put the gavel down on that. With a $5 million lawsuit looming, per Deadline, a "counteroffensive" was launched to the tune of $22 million. Granted, any money that she might have won was supposedly going to be donated to charity. The whole thing was dropped.
But getting into tussles is something Sheindlin can afford. According to Celebrity Net Worth, she's worth a whopping $440 million. She once explained on TODAY, "Women ... don't recognize their worth." Sheindlin is someone who definitely recognizes her own.