How Much Is Snoop Dogg Actually Worth?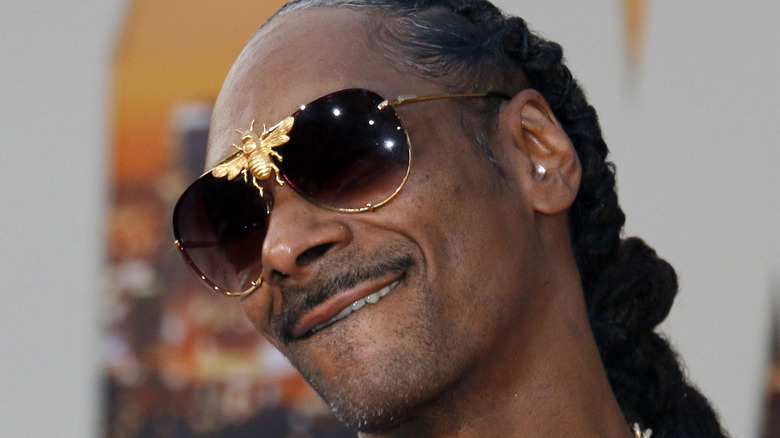 Shutterstock
Snoop Dogg is a national treasure. He's a rapper, singer-songwriter, entrepreneur, weed aficionado, bestie to Martha Stewart, and he just might be the Chameleon on the latest season of "The Masked Singer." Seriously. Did you catch that performance of "Drop It Like Its Hot?" Who else can pull that off so perfectly besides Snoop D-O-Double-G?
Snoop Dogg, born Cordozar Calvin Broadus Jr.,  burst onto the scene in 1993 with his debut album "Doggystyle," which was produced by Dr. Dre and brought us the hits "Gin & Juice" and "What's My Name?" It debuted at number one on both the Billboard 200 and Billboard Top R&B/Hip-Hop Albums charts, per Celebrity Net Worth.
After decades of dominating the R&B/Rap/Hip-Hop charts, Snoop pivoted and teamed up with lifestyle guru Martha Stewart for VH1's "Martha & Snoop's Potluck Dinner Party." They seem like an unlikely duo but they are really #Besties. Their friendship started back in 2008 when Snoop made an appearance on "Martha" to bake brownies. Then in 2014, Stewart admitted in a Reddit AMA, "I wish I were closer friends with Snoop Dogg."
As many fans know, Snoop has his hands in a number of businesses and industries. He's also a popular pitchman for commercials and has had deals with Boost Mobile, Chrysler 200, and Orbit Gum. He also has his name on a malt liquor brand, footlong hot dogs, and a clothing line, per Celebrity Net Worth.
In other words, Snoop stays busy. So how much is he actually worth?
Snoop Dogg is worth more than you might think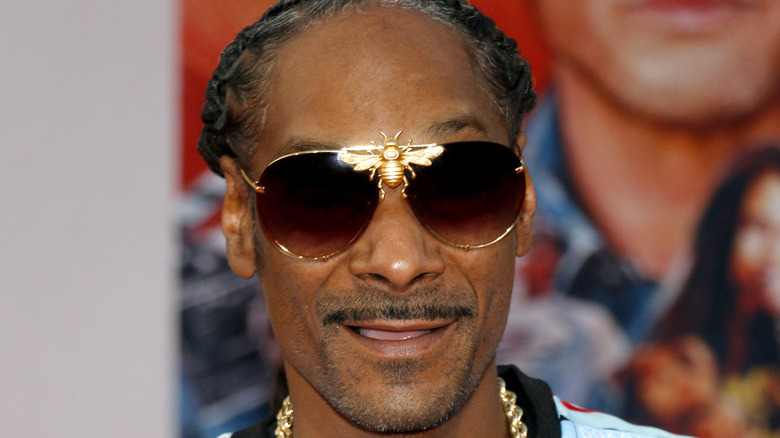 Shutterstock
Typically musicians make the bulk of their money through touring and album sales and while Snoop Dogg does bring home a tidy fee for this, he's involved in so many other businesses and industries that have contributed to his stunning net worth.
In fact, once, he had so much cash on him that it got him in trouble with the authorities in Italy. Back in 2015, Snoop performed a concert in Southern Italy. When he was leaving the country via the airport in Calabria, he was found to have $422,820 in U.S. cash on him, per CNN. Legally, the maximum amount of cash you can leave Italy with – without declaring it – is $11,000. At the time, Snoop claimed the money was to pay his band members. This is to prevent money laundering, of course. Snoop had $211,000 seized by Italian authorities.
Don't worry about him though, because he can afford it! Snoop has made $157 million over the course of his career, per Celebrity Net Worth.