Destiney Rose's Net Worth: How Much Is The Shahs Of Sunset Star Worth?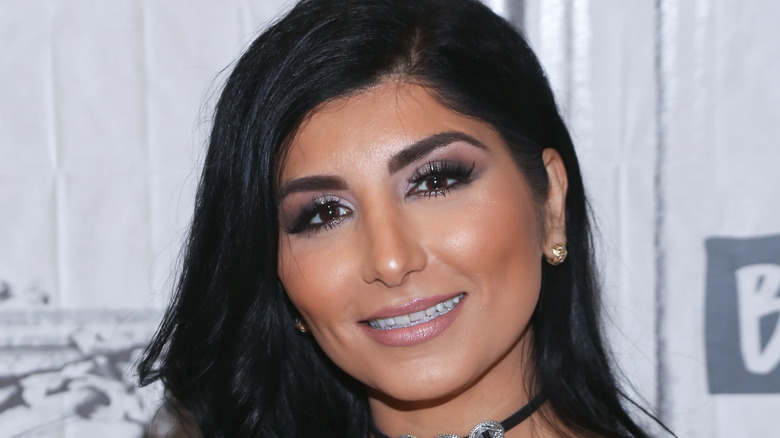 Manny Carabel/Getty Images
Destiney Rose is widely known as one of the most outspoken cast members of Bravo's "Shahs of Sunset," and the dark-haired beauty had connections to the show before ever appearing in an episode. Destiney originally came on board as a friend of both Shervin Roohparvar and Reza Farahan in Season 6, and was subsequently signed on as a full-time cast member for Season 7. Part of Destiney's on-camera appeal was, and is, her no-nonsense attitude. "I am a very strong independent woman and I don't like anyone telling me what to do," she told TooFab in March 2020 after Reza had made a demand of her and the cast to cease communicating with castmate Ali Ashouri.
Prior to becoming a reality TV star herself, Destiney was on another Bravo show called "The People's Couch." She was filmed giving commentary on Bravo programming alongside her sister Cathy, per The Argonaut. "We're the voice for these people, and the great thing is this show is real. There's nothing scripted, it isn't fake," Destiney said in 2014. 
While appearing on "The People's Couch," Destiney worked as the manager of a nightclub, while her sister worked under her as a bartender. Destiney was still a manager at the club when she made her first appearance on "Shahs," but was in the process of a career change as she sought a job with a healthier lifestyle, per Heavy. Keep reading to see what Destiney did next.
Destiney Rose had a difficult childhood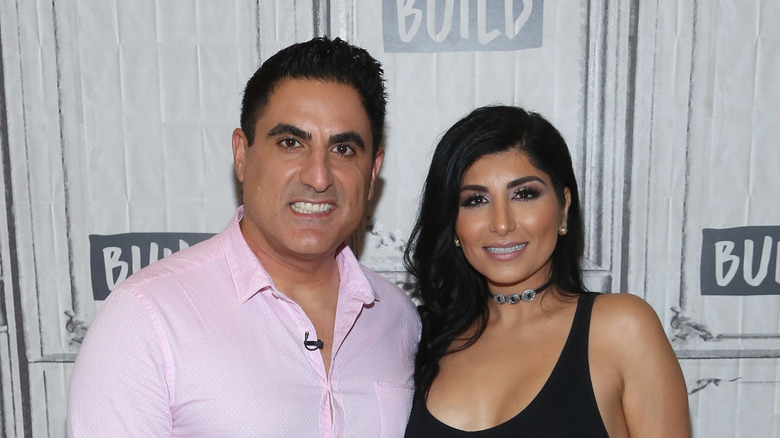 Manny Carabel/Getty Images
Just as Destiney Rose established herself as a "Shahs of Sunset" mainstay, she transitioned from working in the bar industry to becoming a full-time event planner. She helped plan fellow "Shahs" cast-member Asa Soltan's baby shower and created her own event planning company called Liquid Sweets. According to its website, Destiney has over 10 years of experience in the industry. Her company offers customers event planning services every step of the way, including securing venues, food and drink, decor, performers, and more. Appearing on the hit Bravo show and running her own business has been lucrative for Destiney, as she has a reported net worth of $1.2 million, per Fame Ranker. 
Although she found her own success, it was not always an easy journey for the TV personality. During an episode of "Shahs" that aired in 2018, Destiney revealed that her father left the family and moved to Iran when she was a young girl, per Daily Mail. Destiney said the family experienced hardship after her father left. "It wasn't affectionate. I was just scared. I just shut down," she recalled emotionally, per the outlet.
Fortunately, Destiney found her footing and her own success, developing a taste for the finer things in life. The reality star pampers not only herself but her dog Frank Sinatra who she gives CBD-infused drinking water to and dress in "cute shirts," as she said on the show, per The Daily Dish. All's well that ends well!