Shahs Of Sunset: Who Is Mike Shouhed's Girlfriend, Paulina Ben-Cohen?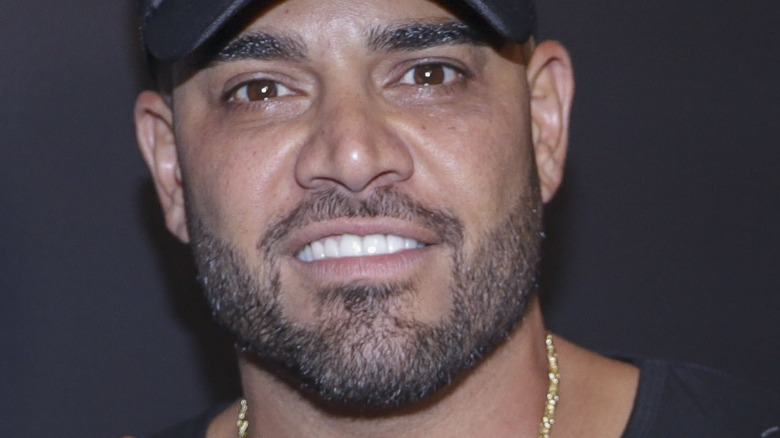 Achim Harding/Getty Images
Mike Shouhed and his girlfriend, Paulina Ben-Cohen, are crazy in love! The "Shahs of Sunset" star seems infatuated with the woman in his life, and the pair made their relationship public in Season 8 of the Bravo smash. "I found my soulmate," Mike said on the show, via Bravo. "How did this happen?"
Mike also shared on the reality series that Paulina is his first Jewish girlfriend, as well as his first Persian girlfriend. He regularly swoons over her on Instagram, and wrote in a March 31 post, "Wowwwwww...My best friend hotter then [sic] yours." She replied with, "Awwwwww!! Thank you for being the best partner and fatherly figure to my kids. You are my dream come true." It's clear the feeling is mutual. 
As the May 16, 2021, Season 9 premiere gets closer, fans might be wondering who Paulina really is away from the cameras. Keep reading for more details on the "Shahs of Sunset" newcomer.
Paulina Ben-Cohen has two kids, and Mike Shouhed loves helping raise them
Before Paulina Ben-Cohen found love with Mike Shouhed, she was married to Iranian businessman Tal Bahari, according to TV Over Mind. They reportedly split due to "irreconcilable differences." Having been married before was something Paulina and Mike had in common, drawing them closer together when they started dating.
Paulina is also a mom to two kids, which has been a new experience for Mike. But he loves having her little ones in his life, tweeting in June 2020 that Paulina's two kids "are the highlight of my life n give purpose." Mike also told TooFab in February 2020 that he "wanted [Paulina] out of the spotlight because she's so focused on being the best mom possible." Paulina seems committed to keeping her kids away from the cameras, preferring casual beach days instead.
But for as much as Paulina keeps her kids out of the spotlight, there's one thing she's not shy about: her visits to the Newmedica Aesthetic Institute, from which she regularly shares Instagram photos. Paulina gets "touch-ups" and "preventative Botox," in her words, and she visits the institute for micro-needling procedures, too. Paulina is also vegan, per E!, and she stays in shape with high-intensity workouts. We can't wait to learn more about Paulina when Season 9 of "Shahs of Sunset" premieres!