The Real Reason Snoop Dogg Goes By The Name DJ Snoopadelic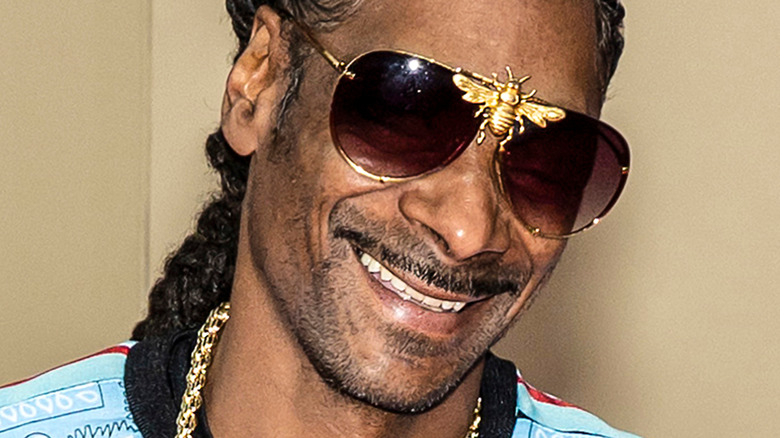 Shutterstock
In 1993, California rapper Snoop Dogg debuted himself as Snoop Doggy Dogg in his first studio album "Doggystyle." It wouldn't be until his second studio album in 1996 that Snoop Dogg would begin a journey of nicknames with the release of "The Doggfather," eventually going from Snoop Dogg to Bigg Snoop and, perhaps most notably, Snoop Lion.
"I want to bury Snoop Dogg, and become Snoop Lion," said the rapper in 2012, per The Washington Post. "I didn't know that until I went to the temple, where the High Priest asked me what my name was, and I said, 'Snoop Dogg.' And he looked me in my eyes and said, 'No more. You are the light; you are the lion.' From that moment on, it's like I had started to understand why I was there."
The nickname wouldn't last too long. By 2015, he had dropped the "Lion" moniker. Now, almost three decades and 17 albums later, the rapper adds another name to his resume, despite fans forever knowing the "Gin and Juice" singer as Snoop Dogg.
Snoop Dogg DJ's parties as DJ Snoopadelic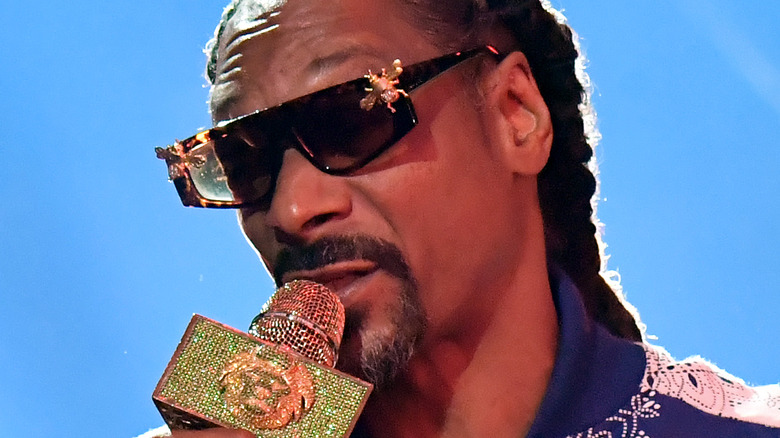 Jeff Kravitz/Getty Images
In 2014, after experimenting with a reggae phase of his music career, Snoop Dogg went through another transformation, becoming DJ Snoopadelic.
"DJ Snoopadelic gives me a chance to play all the different kinds of music I like for the people. They are all different extensions of my personality – it's not like a Superman/Clark Kent thing," the artist told Vibe magazine (via Music Times). "I love DJing and I thought it would be something cool to do for everyone to come out to. I always keep my sword sharp. I call on my guys like FredWreck sometimes to get some game too."
The DJ Snoopadelic extension of Snoop Dogg's music personality has given the artist the opportunity to step away from his own hits and DJ his favorite sounds from other artists. As a DJ, his mixes have racked up their own following, with Snoop Dogg releasing his DJ Snoopadelic set on SoundCloud. We just can't wait to see what sounds — and name — he comes up with next.