Reza Farahan's Net Worth: How Much Is The Shahs Of Sunset Star Worth?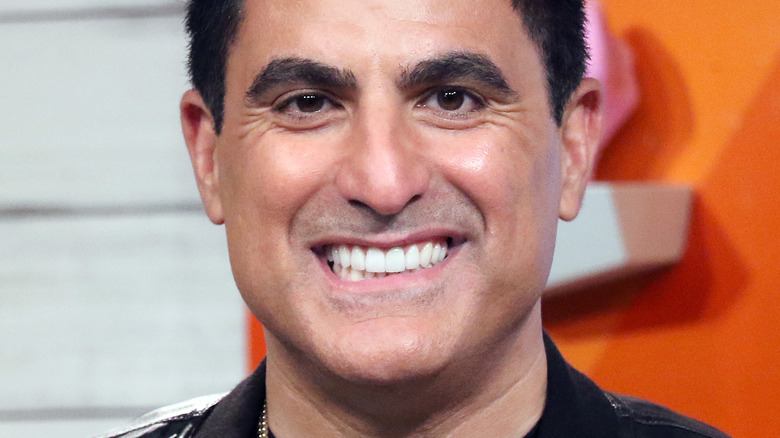 Jim Spellman/Getty Images
If you've ever watched "Shahs of Sunset" or even seen a preview for it, you're likely already well familiar with Reza Farahan. Reza is easily the breakout star of the long-running reality series. In the most simple of terms, "Shahs" follows the antics of a group of ultra-wealthy, ultra-dramatic Persian Americans living in the Los Angeles area. Many of the people featured on the show are first-generation Americans, having left Iran as children and ultimately settling with their families in California.
Every reality series has someone who stands out with the best one-liners. In "Keeping Up With the Kardashians," that's definitely Scott Disick. And in "Shahs of Sunset," it's Reza. Reza also stands out within the Persian-American community, as a bit of an anomaly. He is half Jewish and half Muslim, and he is openly gay.
For the purposes of this article, though, what is most important, is that Reza is also apparently very wealthy...or at least, he seems that way. Reza lives an extravagant Hollywood-esque lifestyle. But what's the real deal? Let's investigate.
Reza Farahan has a talent for real estate
"Shahs of Sunset" star Reza Farahan seems to have it all: the luxury cars, the big house, the jet-setting lifestyle. And he's earned it. Reza has spent years working as a real estate agent in the Los Angeles area. According to Homelight, the average price point for his sales is $982,000, which equates to a pretty big commission. With that in mind, it may not be a shock that the reality star is worth an impressive $7 million, per Celebrity Net Worth.
Reza has always been passionate about real estate, and his love of property acquisition began at a young age. "I would take my parents to open houses and be like, 'It's time to upgrade. We need a bigger, better, more expensive house. Like, get to work,'" he told Bravo. "I actually have all of those [clippings] saved from my childhood, all of the Sunday's Home sections are sealed in an airtight container in a storage room."
When Reza isn't busy killing it in the real estate game, he's busy cashing checks from Bravo. Case in point: By the second season, Reza was reportedly making a whopping $18,000 per episode (via Tuko). While there's no word on what he's making now, it's likely the breakout star has received a raise. And Reza has further capitalized on his fame by releasing a line of gold-infused hair products (yes, really), Reza Obsessed. Reza's multiple revenue sources have given him a healthy nest egg, that's for sure!