What Brad Pitt Did Before All The Fame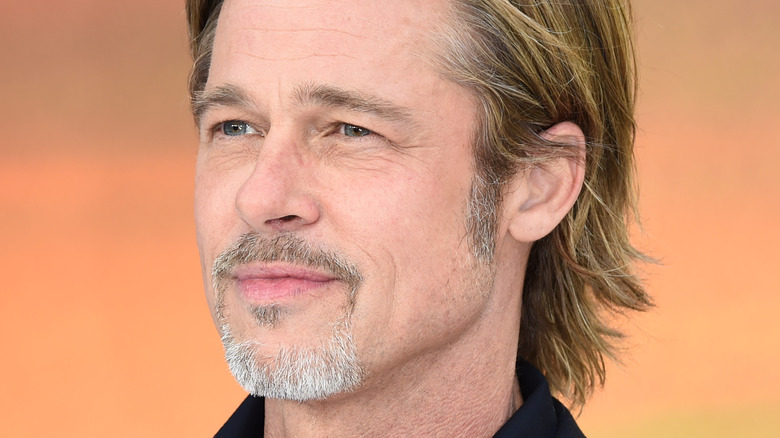 Shutterstock
Brad Pitt is easily one of the most recognizable names and faces in Hollywood, and after nearly 30 years in the spotlight, he isn't slowing down anytime soon. Aside from his good looks and irresistible charm, Pitt has proven his talent as an actor over the years, with more than 80 acting credits under his belt, according to his IMDb page. From his earlier hit roles in blockbusters like "Se7en" and "Fight Club" to later successes in "Once Upon a Time...In Hollywood" and "Ad Astra," Pitt has proven his acting range time and time again.
Of course, many people also recognize the star for his high-profile romances. In 2000, Pitt married fellow actor Jennifer Aniston (per Us Weekly), making them one of the hottest couples in Hollywood. In 2004, however, Pitt met actor Angelina Jolie on the set of "Mr. and Mrs. Smith," and a year later, he split from Aniston and began an official romance with Jolie. He and Jolie would marry in 2014 and divorce two years later, though fans will seemingly never forget the infamous love triangle between the three popular actors.
In 2021, after years of hit roles and romance rumors, Pitt is still one of the most famous Hollywood stars — but it wasn't always this way. Let's take a look back at what Pitt did before all the fame and attention.
Brad Pitt was born in Oklahoma and grew up in Missouri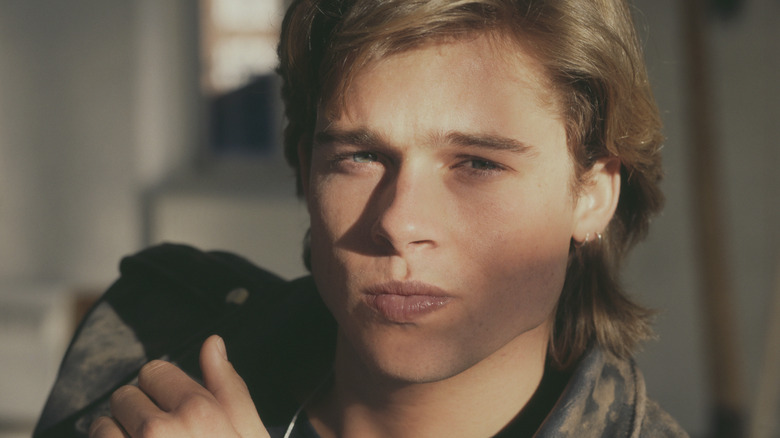 Michael Putland/Getty Images
Before he was one of the most famous actors in the world, Brad Pitt had a shockingly "normal" life. According to Insider, Pitt was born in Oklahoma in 1963 but ultimately grew up in Missouri. His family was apparently quite conservative, with his father Bill Pitt working as a truck company owner and his mother, Jill Pitt, working as a family counselor. The oldest of three children, Pitt was heavily involved in school sports growing up and was a member of the golf, swimming, and tennis teams at Kickapoo High School.
By the time his college years came around in the mid-'80s, Pitt enrolled at the University of Missouri and pursued a degree in journalism. According to Biography, Pitt was in his last semester of college and just two credits short of graduating before he decided to pack up and head west — to L.A., that is, to pursue an acting career. 
Pitt apparently told his parents that he would be enrolling in the Art Center College of Design in Pasadena, but that never actually happened. Instead, he hit the streets of L.A. as a virtual nobody with nothing more than a passion for film and acting. 
Brad Pitt worked numerous odd jobs before his big break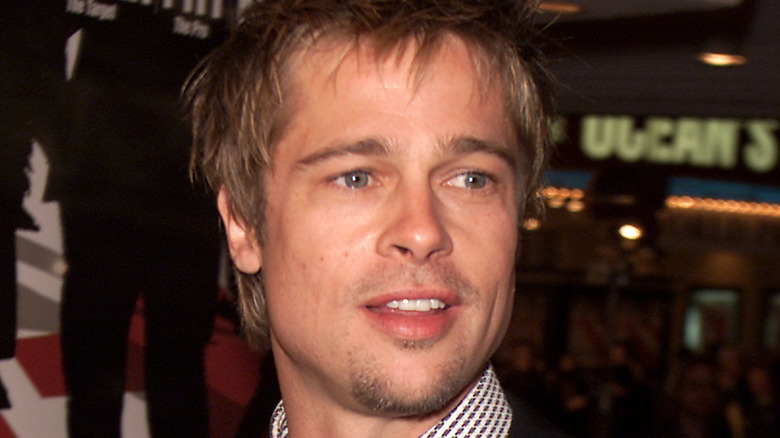 Kevin Winter/Getty Images
After deciding to move to L.A. to pursue a career in acting, Brad Pitt ran into a couple of big issues: He had no money, and no one knew who he was. Fortunately, Pitt was pretty flexible when it came to work, and according to TheTalko, he worked various odd jobs to make money in L.A. From moving furniture to driving a limousine to even dressing up as a chicken for his job at the restaurant El Pollo Loco, Pitt wasn't afraid to do whatever it took to make ends meet.
Of course, he was in L.A. to pursue acting, so he did join an acting class as well. According to Biography, Pitt went with one of his acting classmates to an audition with an agent, and by the end of the audition, Pitt ended up getting signed instead of his friend. So, just seven months after moving to L.A., Pitt had an agent and started getting small roles in films.
After taking on smaller roles in a couple of TV shows and films, Pitt landed a small but apparently crucial role as a hitchhiker in "Thelma and Louise" in 1991. Despite only having a couple of minutes of screen time, Pitt's performance caught widespread attention, and many consider the role to be his big break. From there, Pitt left his relatively quiet life behind and delved into the world of fame — the rest is truly history.