Golnesa Gharachedaghi's Net Worth: How Much Is The Shahs Of Sunset Star Worth?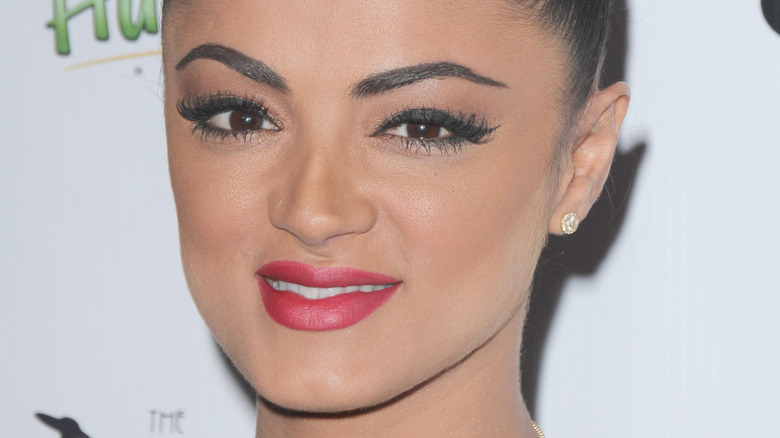 Shutterstock
Fans of Bravo's "Shahs of Sunset" know all about Golnesa "GG" Gharachedaghi, the ultra-glam cast member who seems to spare no expense for her looks. Before the cameras started documenting her antics, she was raised by Iranian-American parents in Los Angeles, according to Celebrity Net Worth.
She reportedly got kicked out of schools for fighting, but seemed to channel her energy into gymnastics in high school. She was so successful at the sport, in fact, that she trained for the 1996 U.S. Olympic team, but decided to attend Loyola Marymount University, where she graduated with a degree in addiction treatment.
Golnesa seems excited for the new season of the show and even gave her castmates an updated nickname. She wrote on Instagram, "We named ourselves 'The Sexy Six' a few years ago. But I'm thinking we should've been called 'Fine Wine' because honey we look GOODT!!!"
As the Season 9 premiere of "Shahs of Sunset" gets closer, fans might be wondering how much Golnesa is really worth. Keep reading for more details.
Golnesa Gharachedaghi is worth more than you think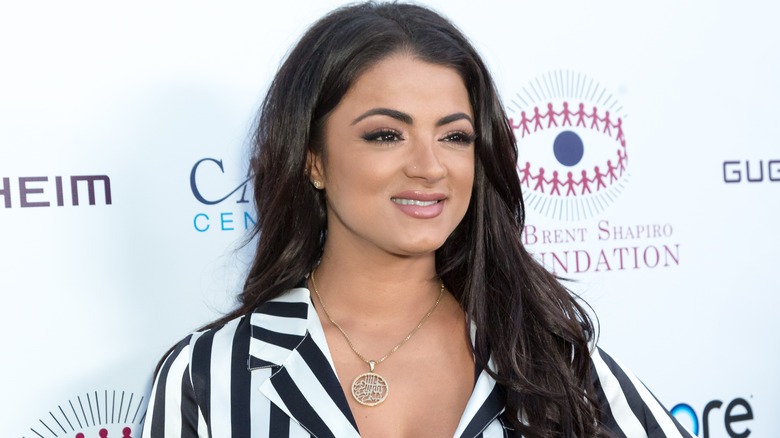 Greg Doherty/Getty Images
Golnesa Gharachedaghi is worth an estimated $12 million, according to Celebrity Net Worth. She was allegedly "financially dependent" on her father when "Shahs of Sunset" premiered in 2012 and her father reportedly gave her a $7,000 allowance, per Distractify.
She partnered with her sister to create G.G.'s Extensions, which sells high-quality hair extensions using a patented technology, so they attach without difficulty. Golnesa is also the founder and CEO of Wusah, a wellness brand that sells cannabis balms and sprays. She created Wusah because the steroid injections and painkillers used to treat her rheumatism left her weak and inflamed.
Golnesa was engaged to Omid Kalantari from 2012 to 2013, but they split within the year, per Celebrity Net Worth. In 2017, she married Shalom Yeroushalmi, but they, too, ended their relationship within the year. She thanked her attorney after the divorce was finalized, saying, "Thank you Atousa for everything you had to go thru in order to get me divorced." Attorney fees are not cheap, and that could have impacted Golnesa's wealth.
Although Golnesa has plenty of money in the bank, she underwent IVF twice and eventually welcomed her son Elijah in April 2020, per Bravo. One cycle of IVF costs approximately $12,000, according to Verywell. Golnesa didn't care about the money, saying, "The ultimate goal was to have a child, and I wasn't planning to stop until I was told there's no way in hell that it's possible for me to have a child."