Who Is Mario Lopez's Wife, Courtney Laine Mazza?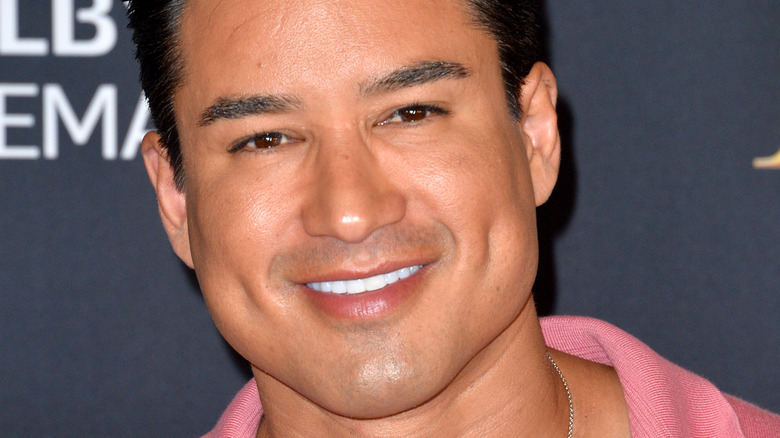 Shutterstock
Mario Lopez's love for his wife and family is apparent. As one of the hosts of "Access Hollywood," he's always talking about his wife Courtney Laine Mazza and their children Gia, Dominic, and Santino. The Lopez family is the picture of domestic bliss, however, it all could have gone much differently.
Lopez dated actor Ali Landry for six years in the late 1990s and early 2000s. They married in 2004. Two weeks later, their marriage was annulled. Landry discovered that Lopez cheated on her just days before their wedding at his bachelor party. Lopez came clean and admitted his misstep in a 2011 interview with Howard Stern on SiriusXM (via Us Weekly). He said he was roaming around Mexico with his cousins.
"It was my bachelor party. I had no business of being in that position," he said, and admitted he "messed around" with a woman who was not Landry. An incriminating photo of Lopez with another woman surfaced, Landry's sister found it, and his six-year relationship with Landry was ruined as a result.
Things tend to work out as they should, however, and Lopez realized he was not ready to be married then. Which is good news for Mazza, who he met in 2008. Keep reading to find out all about her.
Mario Lopez and Courtney Laine Mazza met at the Broadway production of 'A Chorus Line'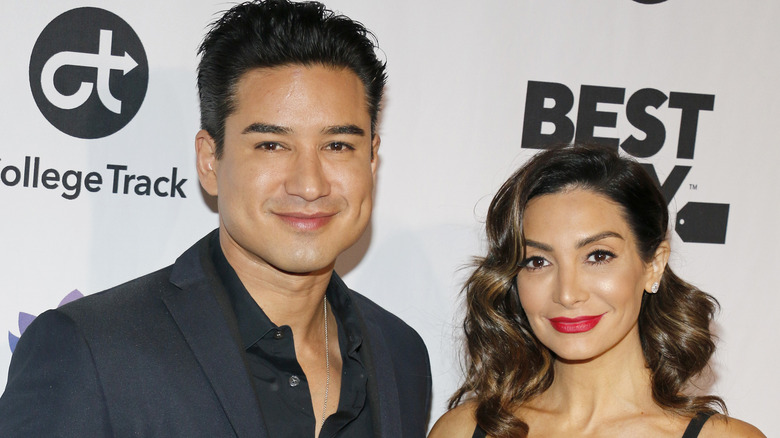 Shutterstock
Mario Lopez met his future wife, Courtney Laine Mazza in the fall of 2008 when he was appearing in the Broadway production of "A Chorus Line." Lopez saw Mazza and he "liked the look of her," per the Lopez family YouTube channel.
It took Lopez weeks to convince Mazza to go out with him. When he did, he was so late to their first date, that she left, per YouTube. They rescheduled the date and Mazza showed up with her "gay best friend," as Lopez called him (though Mazza pointed out that Lopez knew him). As it turns out, Mazza was in the process of breaking up with someone. She did not think it would go anywhere and used Lopez as "the catalyst" to "end things with the other guy." As we said, things tend to work out as they should.
Mazza is a native of Pittsburgh and an actor and dancer who has appeared in "Love and Salsa," "The Expanding Universe of Ashley Garcia," and in the reboot of "Saved By the Bell," per IMDb. She and Lopez dated for three years before getting engaged. They had an 11-month engagement and married in 2012. Their wedding was aired in the TLC special "Mario & Courtney's Wedding Fiesta."
These days, the mother of three is happy to be a stay-at-home mom taking care of her kids and supporting Lopez's career, via the Motherhood in Hollywood podcast.