Nema Vand's Net Worth: How Much Is The Shahs Of Sunset Star Worth?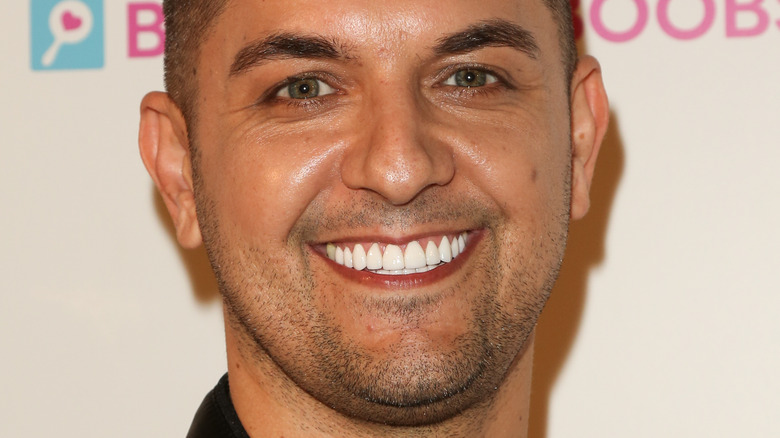 Paul Archuleta/Getty Images
Nema Vand is the fresh-faced cast member on the Bravo hit "Shahs of Sunset," the show that follows a group of Persian-Americans as they navigate their families, careers, personal lives, and more. Throw in some drama, and you have the perfect recipe for a guilty pleasure.
Although Nema seems unassuming, he's dealing with some drama of his own. According to Taste of Reality, he was reportedly very upset after filming the Season 8 reunion. "There were things that were said during this reunion that can never be taken back," he said. "I don't care how many years with the network I am in, there are just things you can not come back from. You know who you are, and you will see it very, very soon."
He appears to be in a better space, but "takes it upon himself to bridge the divide among the friends," according to his bio on Bravo. It also seems like the coronavirus pandemic took a toll on his business, as he was "forced to say goodbye to the company he has worked so hard to establish."
As we get closer to the Season 9 premiere, fans might be wondering about Nema's bank account. Keep reading to see how much he is really worth.
Nema Vand is worth less than you think
Nema Vand is worth an estimated $1 million, according to Distractify. Unlike other cast members, he is not a real estate agent, which could explain why his pockets are a little shallow. He also joined "Shahs of Sunset" in 2018 and could have seen more Bravo paychecks if he was part of the show since its inception in 2012.
Nema does not simply rely on Bravo for his income, as Distractify lists him as a "digital marketing consultant." He seems to have made his mark in the media world as his Instagram bio reads "digital media director." He also has a podcast through Action Park Media Group and creates memes through That's Off Brand. It's not clear if he is making a profit from the memes.
When Nema isn't dabbling on the Internet, he's getting behind the camera. From 2014 to 2015, he served as a line producer for the TV series "Dr. Mona Vand: The Modern Pharmacist," according to his IMDb. He was also an associate producer on the 2015 short film "The Scarecrow" and worked in the casting department for "The Bridge Partner."
He seemed eager to spend his reality TV earnings on his father, telling Bravo in July 2020 that he wanted to buy his father a Mercedes-Benz. "It'll be my favorite future gift that I'm going to do," he said. Looks like Nema is ready to spend!