What Lori Loughlin Just Asked A Judge Permission To Do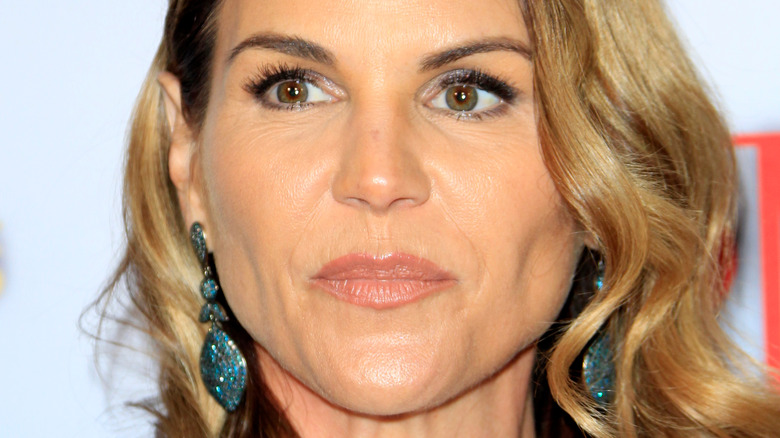 Shutterstock
Lori Loughlin and husband Mossimo Giannulli are taking steps to put the college admissions scandal behind them, even asking a judge for a bit of help. 
Back in January 2021, a source told Hollywood Life, "Lori is very hopeful everything will all be behind her in 2021," as the celeb began the new year, post-prison sentence. "That's why she's tried to just lay as low as possible [since being released from jail]. She's so ready to move on from all of this."
The courts found the couple guilty of paying $500,000 for their daughters Olivia Jade and Isabella Rose to be admitted to the University of Southern California as crew team recruits, despite having never played the sport. Both Loughlin and Giannulli pleaded guilty in 2020 to "one count of conspiracy to commit wire and mail fraud," with Giannulli also pleading guilty to "one count of honest services wire and mail fraud," according to People.
Loughlin completed her two-month sentence, paid her $150,000 fine and fulfilled her 150 hours of community service, while her husband Giannulli paid his $250,000 fine, and was released from his five-month sentence in April 2021. The designer "is actively working on completing his community service requirement," new court documents reveal. With a clear end of their consequences in sight, the celebrity couple is looking for permission to move on with this one ask to the judge.
Lori Loughlin is looking to travel outside the country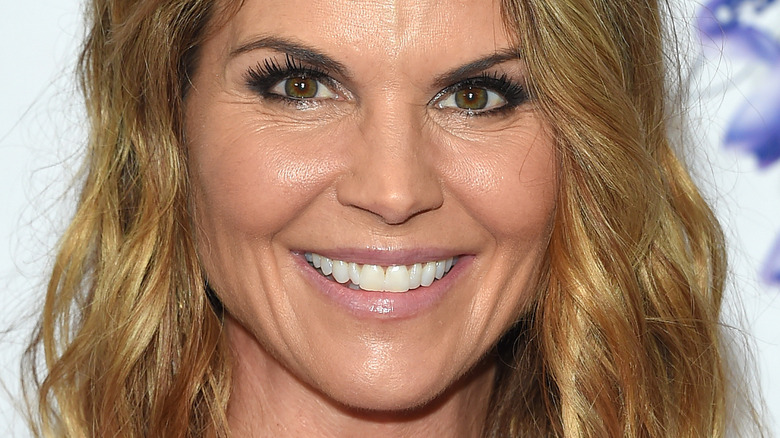 Shutterstock
Back in December 2020, daughter of Lori Loughlin and Mossimo Giannulli, Oliva Jade, appeared on Red Table Talk to talk about how she and her sister Isabella Rose were handling both of their parents in prison.
"It's been hard, for anybody no matter what the situation is you don't want to see your parents go to prison, but also I think it's necessary for us to move on and move forward," said Oliva Jade in the highly-talked about interview. "What happened was wrong and I think every single person in my family can look at it and be like that was messed up, that was a big mistake but I think what's so important to me is to learn from the mistake. Not to be shamed and punished and never given a second chance... I'm 21. I feel like I deserve a second chance to redeem myself to show I've grown."
Now, Oliva Jade's parents are asking for their second chance, requesting permission from a judge for the family to travel out of the country. According to People, new court documents show Loughlin and Giannulli requested permission to travel to San Jose Del Cabo, Mexico in June 2021 "to spend time with [their] family." The couple is hoping to spend five days on the beach with their daughters, putting the college admissions scandal officially behind them. With Giannulli still completing his community service, it is unclear whether or not the judge will grant the request.