How Lori Loughlin's Daughters Are Dealing With Her Jail Sentence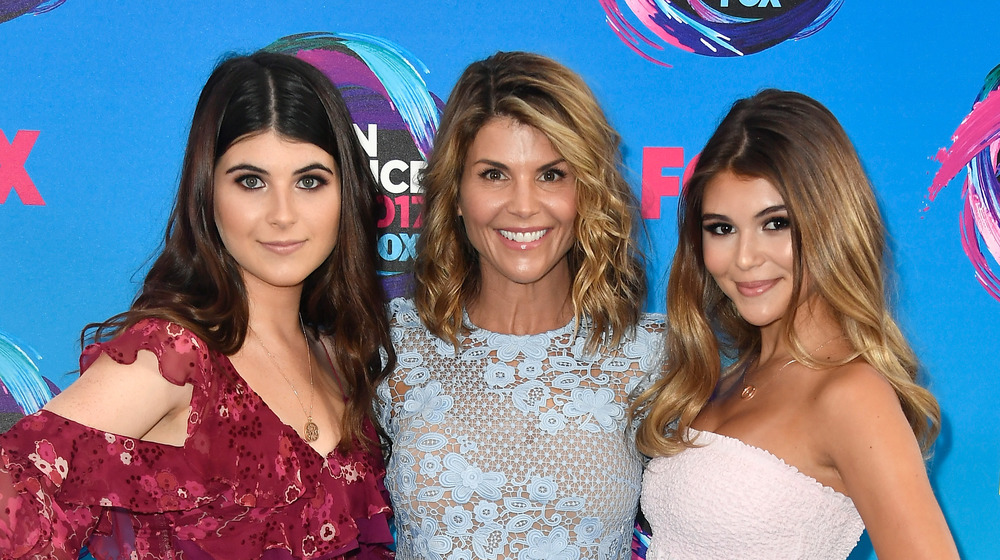 Frazer Harrison/Getty Images
Lori Loughlin and husband Mossimo Giannulli's prison sentences have been a "nightmare" for her daughters Olivia Jade and Isabella, a source told People in November 2020. "They were very upset when they said goodbye to Lori. But to have both of their parents now in prison at the same time is very upsetting."
Following the couple's involvement in the college admissions scandal, a scheme to bribe elite universities in return for acceptance into several prestigious institutions, they pleaded guilty to several counts of conspiracy in May 2020, as per CNN. Loughlin was sentenced to two months in federal prison and reported for her sentence on Oct. 30, while Giannulli was sentenced to five months in prison and reported to his sentence on Nov. 19, the outlet reported.
Now that both of their parents are incarcerated, their daughters are "beyond worried," the insider told People. "They can't wait to have their mom home in December, though. They try to focus on this." Keep scrolling for more details about how to Giannulli girls are handling their parents' jail time.
Lori Loughlin and Mossimo Giannulli's sentences actually gave their daughters 'peace of mind'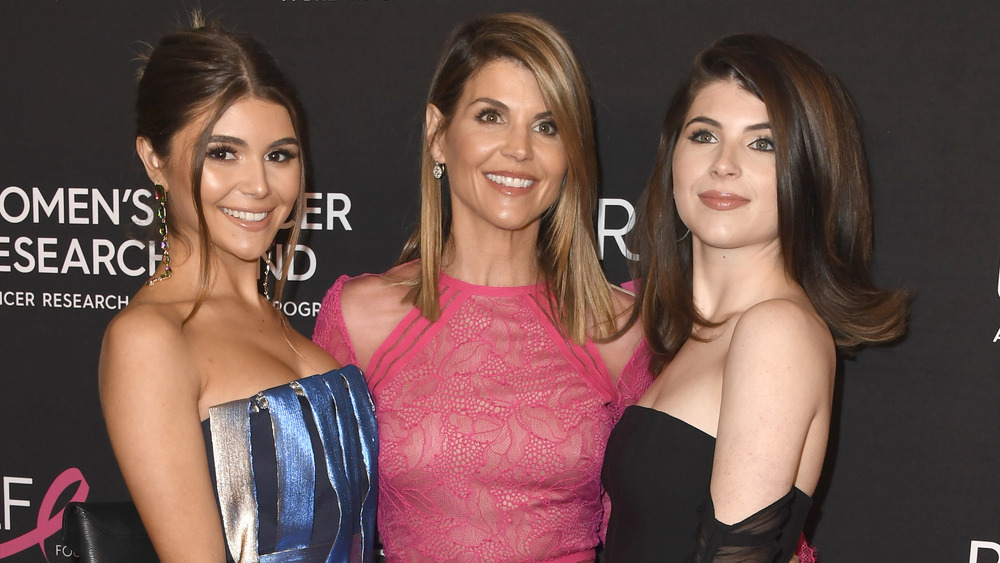 Frazer Harrison/Getty Images
The famous couple originally got wrapped into the scandal for the sake of their children. Lori Loughlin and Mossimo Giannulli were among the 50 plus parents who attempted to bride universities in exchange for their children's acceptance, per People. According to the outlet, they allegedly paid $500,000 to scandal ringleader, Rick Singer, in order to disguise the Giannulli girls as crew team recruits to the University of Southern California, although neither Olivia Jade nor Isabella ever participated in the sport.
After months of professing their innocence, Loughlin pleaded to one count of conspiracy to commit wire and mail fraud in May, while Giannulli pleaded guilty to one count of conspiracy to commit wire and mail fraud and one count of honest services wire and mail fraud, according to CNN. Due to Giannulli's greater involvement in the scandal, his sentence was set three months longer than his wife's. Loughlin is expected to be released in December, while Giannulli will see freedom in April 2021.
Although Olivia Jade and Isabella are struggling with both of their parents behind bars, they were able to feel a sense of "peace of mind," following their plea deals, a source told In Touch at the time. "They know that their parents had their best interests at heart when they did what they did, but it was wrong and they got caught," the insider told the outlet. "They should have admitted their guilt from the beginning, but now that they have, they can all move on."