How Lori Loughlin Is Reacting To Her Very First Days In Prison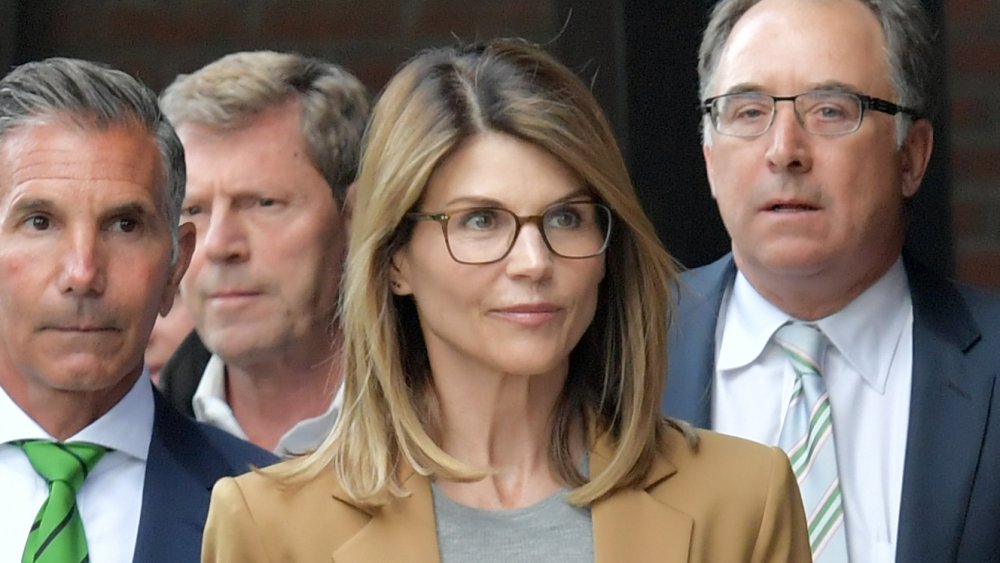 Paul Marotta/Getty Images
While the events of 2020 might have rendered the 2019 college admissions bribery scandal a memory of an almost comparably halcyon, bygone era, it's safe to say that for some, it's anything but distant — especially for actor Lori Loughlin, whose involvement in a headline-making criminal conspiracy to secure places for the children of the rich and famous into top tier colleges and universities has finally reached its punitive phase. 
Loughlin, who entered a guilty plea in May 2020 alongside her husband, fashion designer Mossimo Giannulli, to one count of conspiracy to commit wire or mail fraud in order to obtain places for their daughters Olivia Jade and Isabella Giannulli at the University of Southern California, finally began her two-month sentence in federal prison in October 2020. And according to an exclusive published by Us Weekly on Nov 4., 2020, it looks like the star best known for her role as Aunt Becky on the '90s sitcom Full House is finding the transition to a brief stint behind bars a difficult one. 
Per her request to spend her incarceration time at a California facility, Loughlin officially began her sentence on Oct. 30, 2020 after reporting to Dublin, a federal prison that is located in Northern California. (As Us Weekly reported, Dublin is also the same complex where actor Felicity Huffman, another star embroiled in the admissions scandal, served an 11-day sentence in 2019.) So how is Lori Loughlin coping so far? Read on to find out about her first days in prison.
Lori Loughlin said she strayed from her 'moral compass'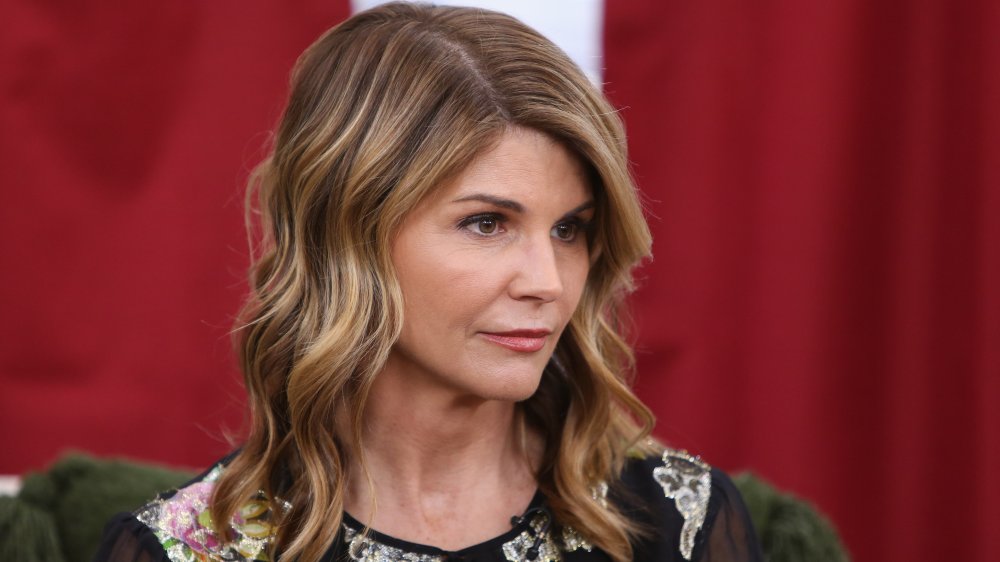 Paul Archuleta/Getty Images
Before sentencing, Lori Loughlin did seem to show some vague remorse for her misdeeds, which she expressed in a court statement. "I went along will the plan to give my daughters an unfair advantage in the college admissions process," Loughlin said to the judge during a virtual hearing in August 2020, per Us Weekly. "In doing so, ignored my intuition and allowed myself to be swayed from my moral compass." 
"I thought I was acting out of love for my children, but in reality, I had only undermined and diminished my daughters' abilities and accomplishments," she continued.
In addition to her prison sentence, Loughlin is also required to pay $150,000 in fines and will be under court-mandated supervised release for two years following the completion of her prison sentence, as well as be expected to complete 100 hours of community service. (Her participation in the college admissions scandal has also had other, non-court related ramifications: Unfortunately, Loughlin won't have another chance to reprise the role of Aunt Becky in the Full House Netflix reboot, for the second half of the sixth and final season of Fuller House premiered on the streaming service in June 2020.) While Loughlin expressed taking this in stride — she said during her virtual hearing that she is "[taking] responsibility and [moving] forward" — a source close to the actor stated to Us Weekly that she hopes to be released by Christmas, which would be less than the two months allotted by the court.
Lori Loughlin is a 'wreck' after only days behind bars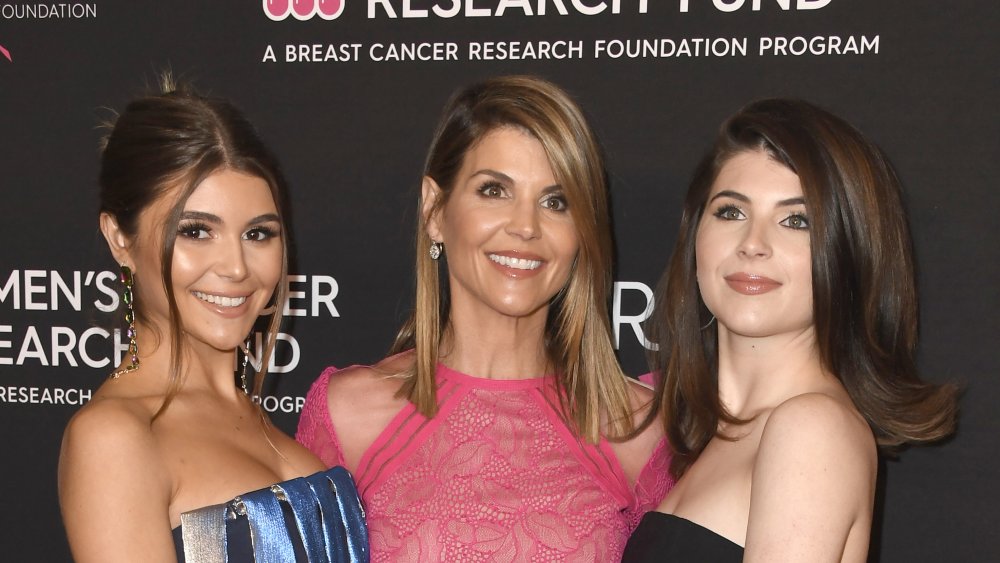 Frazer Harrison/Getty Images
Lori Loughlin's hopes to be released from federal prison before Christmas of 2020 might be pinned to her first few days adjusting to prison life — one source told Us Weekly that the Fuller House alum has been a "wreck" in the weeks leading up to her sentence. And unfortunately, her time behind bars seemingly has only gotten worse from there.
"Lori really went into prison strong, she had her faith and the support of her family, but the first few days and road ahead are daunting," another anonymous source revealed to Us Weekly.
It seems that other sources who came forward described the situation along the same lines. "Lori tried her best to be brave and look at the end result but there was nothing that could dissipate her fears," one unnamed insider told the magazine regarding the weeks leading up to Loughlin's incarceration. "It's only two months but she's dreading it. Her mind keeps telling her that something will go horribly wrong in prison or that her stay could be prolonged."
Part of Loughlin's anxieties and fears over her sentence might be related to the ongoing coronavirus epidemic. According to a report published by the prison advocacy group The Marshall Project, approximately 161,349 people within the U.S. prison system have tested positive as of Oct. 27, 2020, amounting in 1,326 deaths overall. Despite these staggering numbers, one source told Us that Dublin, where Loughlin is currently housed, has "lower COVID-19 numbers."