The Truth About Marshmello's Girlfriend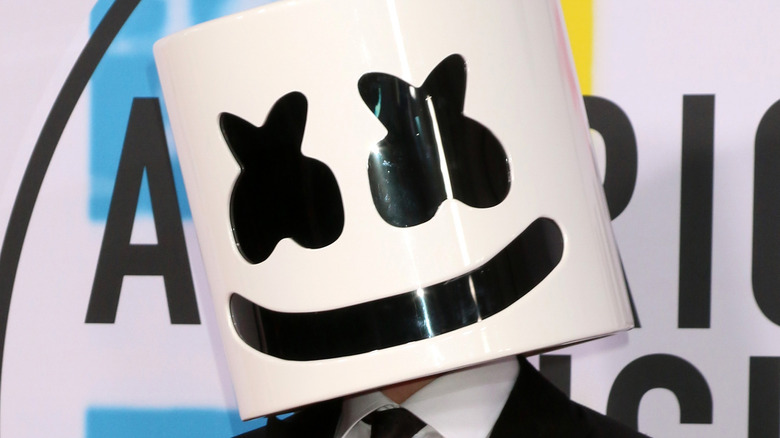 Shutterstock
With hits such as "Happier," "Friends," and "Here With Me," and collaborations with the likes of Khalid, Halsey, and Selena Gomez, it comes as no surprise that producer Marshmello is one of music's biggest acts of today. The award-winning star, whose real name is Christopher Comstock, likes to keep as much of his identity as private as possible and is known for wearing a custom white helmet. With that said, it has been revealed he is dating model and influencer Kelsey Calemine.
According to Guest of a Guest, Calemine first caught the attention of many after a snapshot of herself was compared to "Pretty Little Liars" actor Lucy Hale and business mogul Kylie Jenner. The image quickly went viral after a meme that read "if lucy hale and kylie jenner had a child it would look like this" was spread around. Hale even shared the meme to her Twitter page, writing "WHAT. Is this a real person or morphing?"
It seems the viral pic did Calemine good. As of this writing, she has 2.8 million followers on Instagram, which certainly benefits her influencer career. While she may be in a happy relationship with Marshmello, he isn't the only person in the entertainment world to whom she has been romantically linked. Keep reading to find out more.
Kelsey Calemine previously dated a different DJ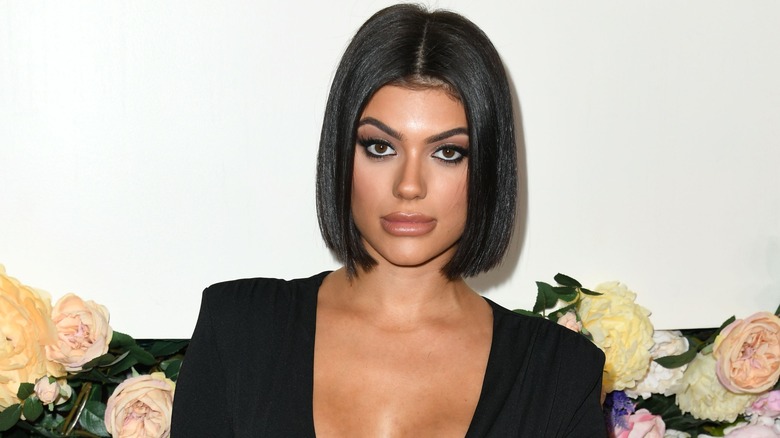 Jon Kopaloff/Getty Images
Prior to being in a relationship with "Be Kind" hitmaker Marshmello, Kelsey Calemine dated Ryland Lynch, according to Guest of a Guest. He is the younger brother of actor Ross Lynch and has experience working as a DJ, too. As previously reported by Who Dated Who, the pair were an item in 2017 and called it quits that same year.
It seems Marshmello is the man for Calemine. On February 14, 2020, the model celebrated Valentine's Day by uploading an image of herself with her beau to Instagram. The photo saw the couple with their arms around each other while Marshmello was unmasked. The rare image showcasing the producer's face certainly did not go unnoticed and helped the social media post rack up more than 250,000 likes. 
In August 2017, Marshmello informed his Twitter followers as to why he chooses to cover his face, writing "I don't take my helmet off because I don't want or need fame. I'm genuinely trying to create something positive for people to connect with." And clearly, his connection with Calemine has proven quite positive itself.