Inside Dorit Kemsley's Marriage To Paul 'P.K.' Kemsley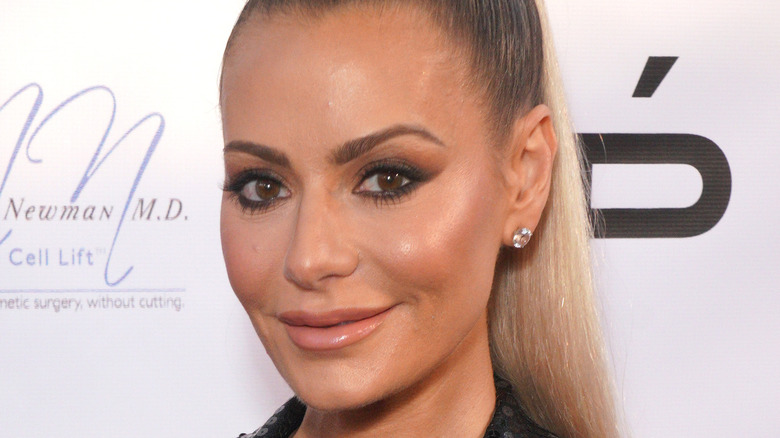 Jc Olivera/Getty Images
On "Real Housewives of Beverly Hills," Dorit Kemsley is well-known for being glamorous in every way — from her ambiguous accent to her over-the-top looks. After all, she is the star who once had the "RHOBH" tagline, "I won't settle for anything less than everything." And she really does seem to have everything. Dorit has her fashion brands — Beverly Beach swimwear and Nektaria wedding gowns — and has appeared on "RHOBH" since 2016, according to Bravo.
Most of all, it seems like Dorit has a loving relationship with her husband, Paul "P.K." Kemsley. The couple got married in 2015 in the Rainbow Room in New York City, according to Grace Ormonde Wedding Style. And on March 7, Dorit celebrated their sixth anniversary with a sweet post on Instagram accompanied by wedding photos. "Six years ago today I married the man I knew I was supposed to spend the rest of my life with. Two children (5 collectively) later, and we're still as in love today as we were the day we got married," she wrote in the post. "I wouldn't change a single day with you."
Read on for more details about Dorit and P.K.'s relationship.
Dorit and Paul 'P.K.' Kemsley originally met through friends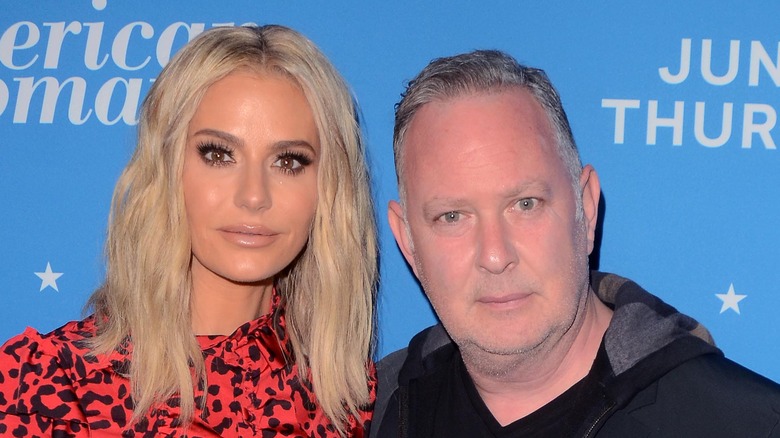 Shutterstock
According to Grace Ormonde Wedding Style, "Real Housewives of Beverly Hills" couple Dorit and Paul "P.K." Kemsley met through friends while the English businessman was in New York City for work. He asked her out, but at first, she declined — Dorit was about to leave on her own business trip to Hong Kong. But after realizing she had a good feeling about him that she wanted to explore, she changed her tune. "We went out and have been inseparable from that first night," Dorit told the publication.
Before long, they got married in 2015 in New York City and moved to Los Angeles, where they have a blended family of children from his previous marriage, as well as their son, Jagger, and daughter, Phoenix, together, per Bravo. In Los Angeles, Dorit entered the public eye, joining "RHOBH" in 2016 — and unfortunately, some controversy followed.
Dorit and Paul 'P.K.' Kemsley had some legal trouble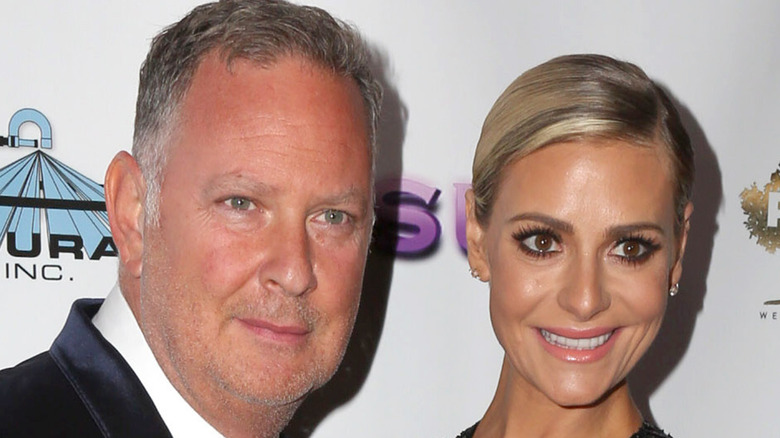 Shutterstock
In 2018 and 2019, "Real Housewives of Beverly Hills" couple Dorit and Paul "P.K." Kemsley ran into financial and legal trouble. In 2018, a video went viral in which a woman yelled at Dorit to pay back the money she owed to her former Beverly Beach partner, Ryan Horne, per Us Weekly. During "Watch What Happens Live," Dorit called the video "embarrassing," according to Us Weekly.
In 2019, The Blast reported that P.K. had to show bank statements in court in a case tied to his alleged $1.2 million debt. P.K. also had a lawsuit over his alleged $75,000 sports betting debt that was dismissed that year, per The Blast. Per Us Weekly, the charges were ultimately dismissed.
And throughout it all, Dorit and P.K. remained solid. She told Us Weekly, "PK and I are super tight. We're super strong and most of it, it's just really blown out of proportion. So you learn to be numb to it and you just carry on with life. And our life is a pretty fabulous bubble, you know, with our two beautiful kids and I've got a great husband and it's easy to stay strong."