The Real Reason Chelsea Handler Always Posts Risque Selfies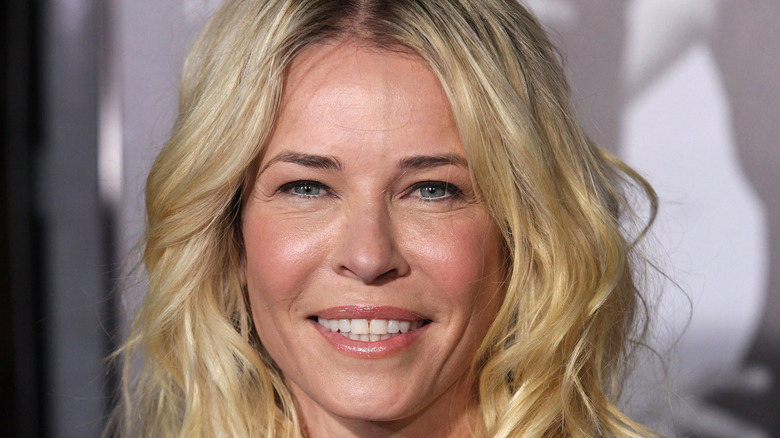 Shutterstock
Chelsea Handler is quite the entertainer. The comedian has been creating hit shows since "The Chelsea Handler Show" back in 2006. Since then, she has been non-stop busy, with hits like "Chelsea Lately" and "After Lately," according to her IMDb credits. Then there was the TV series documentary, "Chelsea Does," and from 2016 to 2017, she had her series, "Chelsea." This isn't even the end of it. In 2020, there was the TV special documentary, "Chelsea Handler: Evolution."
While it's obvious that Handler knows how to make good TV and has a work ethic to back it up, she's also had a busy life outside of TV. Remember when she briefly dated rapper 50 Cent? They ended up breaking up because of drama with Ciara, whom 50 Cent had dated right before he connected with Handler.
Handler's also famous for her political outspokenness. She was a notable critic of Donald Trump's presidency and counts herself on the list of celebs who can't stand Ivanka Trump. Handler uses Instagram as her main tool for expressing both her disdain and delight, for political figures and otherwise. Speaking of Instagram, Handler also engages with fans through risque selfies. Why? Handler has an answer.
Chelsea Handler finds nudity funny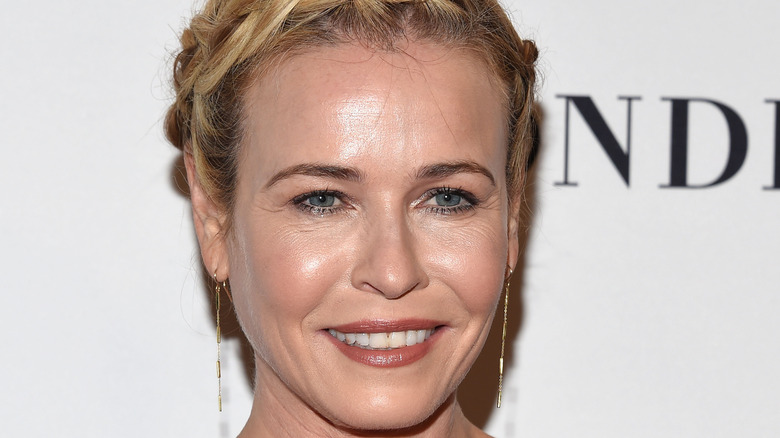 Shutterstock
One scroll through Chelsea Handler's Instagram account and you'll notice a medley of risque selfies. Unsurprisingly, Handler is really funny about it too. In a racy photo from 2020, Handler wrote: "I've been told this is what's known as a thirst trap. [Kim Kardashian] am I doing this right?" Lol.
Handler usually has a message behind her racy content, too. For instance, in a video featuring some discreetly topless content, Handler wrote: "Headed out! Don't forget to self check ladies." She added the hashtags: "No Bra Day" and "Breast Cancer Awareness."
In an interview with Fast Company from April 2016, Handler explained why she chooses to go nearly-nude on social media. "I think nudity is funny, especially when it's inappropriate," she began. But Handler's approach to social media would be different if she wasn't famous. "Would I do these things if I wasn't famous?" she asked. "No. If I didn't have something to promote, I wouldn't. It's just something you have to do right now. But once I got the hang of it, it has been fun to interact with fans. As silly as it sounds, it feels good to do it."