Why Dannielynn Birkhead Doesn't Want To Follow In Her Mom's Footsteps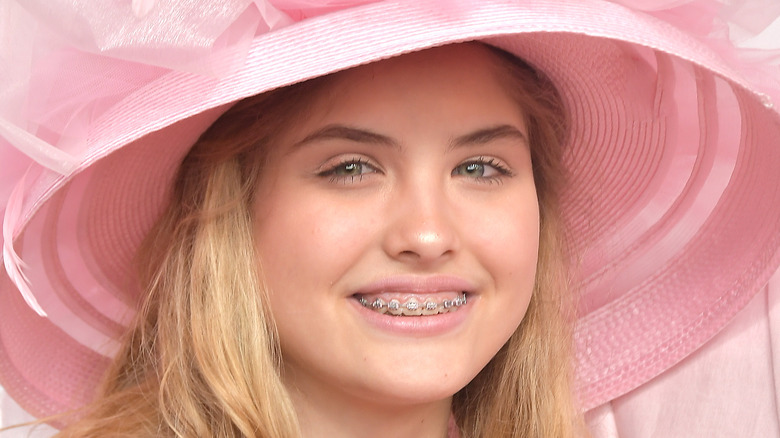 Michael Loccisano/Getty Images
Dannielynn Birkhead may look like her famous mom Anna Nicole Smith — but that doesn't mean she wants to be like her. Dannielynn's dad Larry Birkhead told TMZ on May 4 that the now 14-year-old has turned down numerous modeling and acting jobs over the years. In April, she declined a role in an upcoming horror film, because acting isn't her "thing." What seems to be her "thing," however, is the Kentucky Derby, as the teenager annually attends the event with her dad. Larry shared a sweet image of the pair dressed to the nines on Instagram, revealing Dannielynn no longer wants to wear "little girl dresses," as she sported a chic teal pantsuit. He told the Daily Mail: "Dannielynn was determined to have a different style this year. Since she is older, it's not like you can just go out and pick out a little kid dress anymore like I had done for all the Derby races in the past." 
Larry and Dannielynn's long-running tradition of attending the Kentucky Derby together is almost an homage to her late mother, as it's where Larry met Smith in 2004. At the time, the blonde bombshell wore an iconic pastel pink hat, which Dannielynn wore to the event in 2019 — casting a striking resemblance to her, per Entertainment Tonight. While Smith's friends say she "is" her mom and "look[s] just like her," her dad says she's not interested in the life her mom had and, instead, is "determined to do things on her own," per Daily Mail.
Larry Birkhead says Dannielynn would consider a role on these two hit shows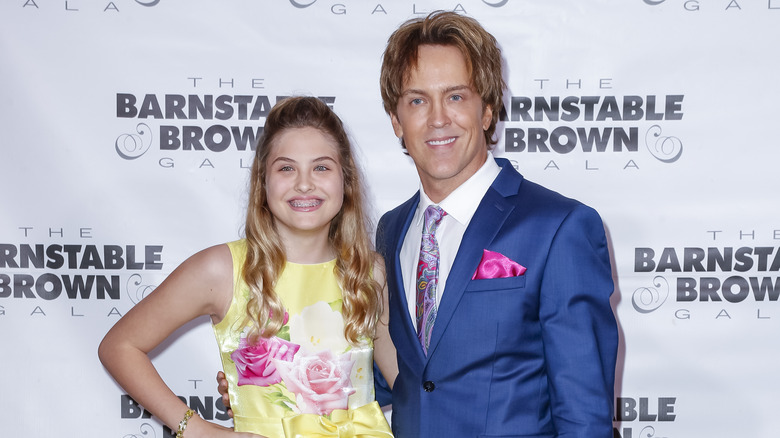 Michael Hickey/Getty Images
On the 14th anniversary of Anna Nicole Smith's death, Larry Birkhead took Dannielynn to her mom's Texas hometown and nostalgic locations across Los Angeles, per Entertainment Tonight. The sentimental journey aired as part of a 20/20 ABC News special in February, which saw Dannielynn meet her mom's friends. She was just five months old when Smith tragically died of overdose at age 39. "She has a big heart like her mom had and I think she could appreciate these things," Larry said during the show. While Larry admits Dannielynn is a "miniature Anna Nicole," the mom and daughter couldn't have more different lives. While Smith loved the spotlight, Dannielynn has had a fairly low-key upbringing in Kentucky with her single father. 
Dannielynn has made her foray into the fashion world once while modeling for Guess in 2012, a tribute to her mom, but since then Larry said she shows "no interest" for the industry, per ABC. "She is doing great in school and has great grades ... I'm really proud of her and think big things are to come from her. I think people make natural comparisons to her mom but the truth is she is her own person and she is determined to do things on her own even at such a young age,' Larry told TMZ. While Dannielynn doesn't want to pursue show business just yet, Larry revealed she would consider a role in "Stranger Things" or "The Mandalorian." Keep your eyes peeled.