The Truth About Kyle Richards And Denise Richards' Relationship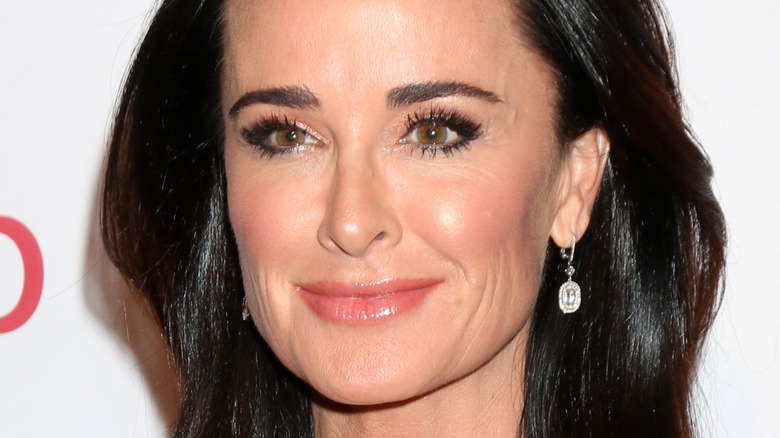 Shutterstock
With Bravo's "Real Housewives of Beverly Hills" Season 11 premiere on the horizon, many can't help but reminisce on the rollercoaster that was Season 10. 
Perhaps most surprising about the previous season was watching newbie cast mate and fan favorite Denise Richards eventually become the on-air villain by the end of the season — a plot twist even the most esteemed Real Housewives aficionados did not see coming. Alas, that's exactly what happened. As you may recall, the soap star turned reality star initially enjoyed a friendly relationship with all of the cast members, including RHOBH veteran and OG, Kyle Richards, but by the time the franchise's reunion special, it was apparent that these two were anything but friends. 
Still, many were left scratching their heads and trying to pinpoint the exact moment the two went from friends to frenemies. (Though we think the infamous "ragamuffin" comment might be a good place to start.) Keep reading after the jump to learn all about Kyle and Denise's sordid history.
Kyle Richards called Denise Richards a 'ragamuffin'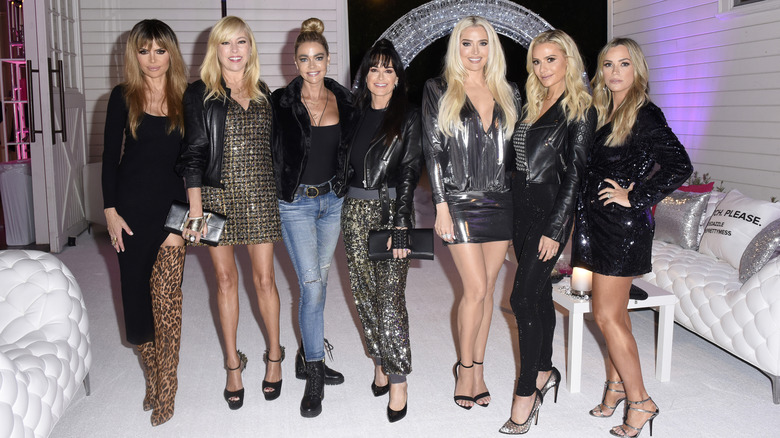 Vivien Killilea/Getty Images
As you may recall, tensions first started mounting between Denise Richards and the rest of the "Real Housewives of Beverly Hills" gang, including Queen Bee Kyle Richards, when Denise expressed displeasure at the ladies discussing the subject of a threesome within earshot of her daughters. Immediately, the ladies went on the defense and pointed back to Denise's past raunchy on-air comments and her prior film credits, including her role in the infamous, racy crime thriller "Wild Things," essentially calling her out for being a hypocrite. "My openness definitely bit me in the ass a bit," Richards revealed to the Washington Post about the aforementioned finger wagging. "It's a learning process. I went into the show just being myself, and I never wanted to try and play a part. I am who I am. People can believe whatever they want, but 'Wild Things' was not a documentary," she declared matter of factly.
Unfortunately things only went from bad to worse when Kyle hurled the infamous "ragamuffin" insult while attending a party at Denise's home — though not to the host's face. As reported by BravoTV, Denise only learned of the on-camera slight in real time along with the rest of the world. "I didn't know she had called me a 'ragamuffin' until I saw the episode," Denise revealed during an episode of "Watch What Happens Live."
Denise Richards responded to Kyle Richards jab with a public Instagram post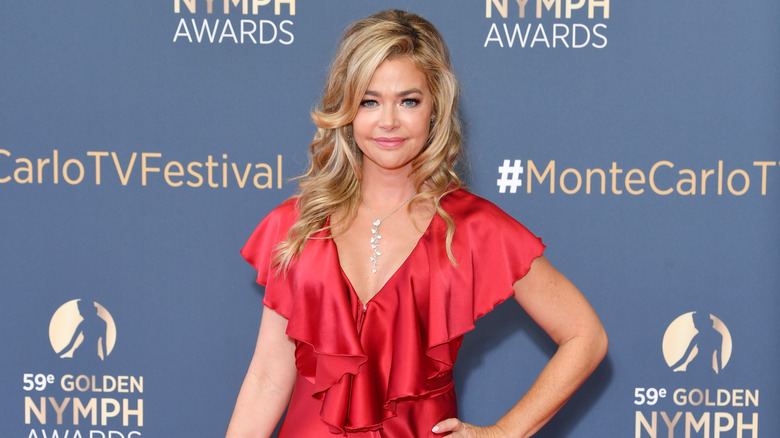 Pascal Le Segretain/Getty Images
As the famous saying goes, "Revenge is a dish best served cold," and that's exactly what Denise Richards did after learning of fellow cast mate Kyle Richard's nasty comment.
As reported by BravoTV, instead of fighting back with more name calling, Denise made light of the jab and instead responded by simply posting a barrage of magazine covers she appeared on to her Instagram account with a caption that read, "Going down memory lane with this ragamuffin. Just a few covers to share for [Throwback Thursday]."
Kyle quickly transitioned to damage control, issuing an apology on Denise's Instagram post. "Denise, you are absolutely beautiful. There is no doubt about that. I was exhausted, emotional [and] felt everyone was coming at me. I got upset because I thought you of all people would get what I was saying because you yourself say you don't get the glam thing and just wear a messy top knot. So I didn't get the sudden change," Kyle penned. "With that said, I still regret that comment and was not the best version of myself that night. My apologies," she added.
Ultimately, however, it does not appear these two have any plans to reconcile as Denise confirmed in September 2020 that she would not be returning for a third season, per Variety. Something tells us, however, that this "ragamuffin" will have no problem finding more work!