The Health Issues That Chris Pratt And Anna Faris' Son Faced As A Baby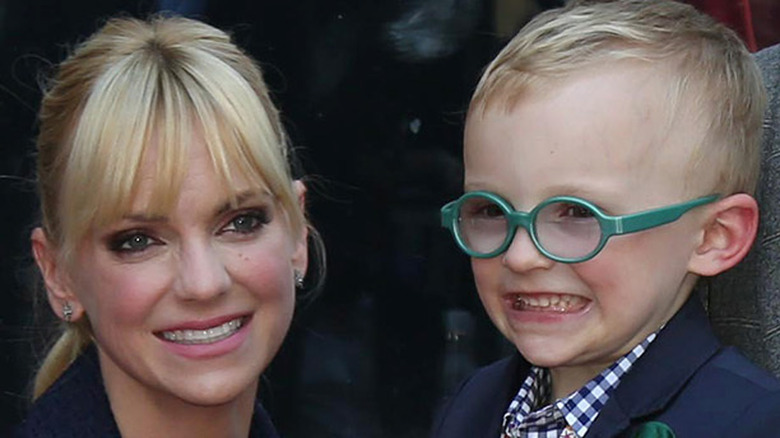 Shutterstock
Actors Chris Pratt and Anna Faris met on the set of "Take Me Home Tonight" in 2007 when Faris was still married to her then-husband Ben Indra, although they divorced that same year (via Insider). According to Pratt, he knew immediately that Faris was "the one" and that it was only a matter of time until they would be together.
His prediction came true, and they started dating following Indra and Faris's divorce. The couple married in 2009 in Bali after a year-long engagement. In 2011, at the film premiere of "Take Me Home Tonight," Pratt proudly announced their love story to the world. "This is a pretty spectacular moment for us, to be able to come to this movie that we met on and fell in love making," he said.
The love wouldn't last forever, however. Eight years later, they announced their split in August of 2017. Much to the disappointment of their fans, both actors revealed that they were separating in identical social media posts. "Anna and I are sad to announce we are legally separating ... We still have love for each other, will always cherish our time together and continue to have the deepest respect for one another."
They added that both still loved their son, Jack Pratt, who they welcomed on August 25, 2012. He would be the couple's first and only child. Sadly, Jack was born nine weeks premature and suffered health issues as a result. Read on to learn more about Jack's harrowing first year.
Jack Pratt came into the world nine weeks early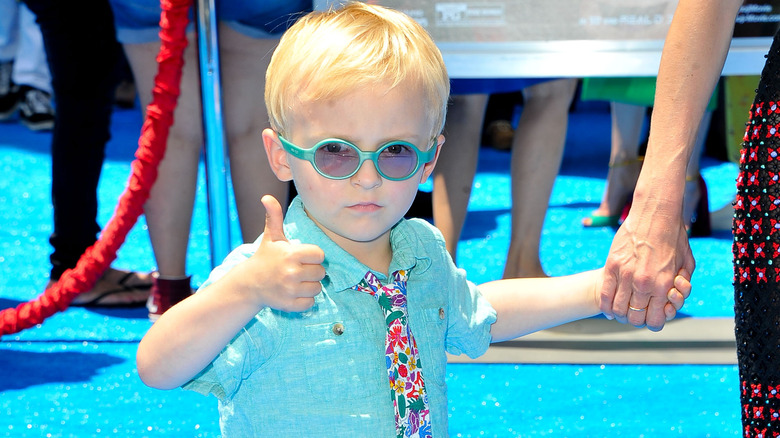 Allen Berezovsky/Getty Images
Jack Pratt was born nine weeks premature and suffered from a cerebral hemorrhage as a result (via The List). He spent his first month Earthside in a neonatal intensive care unit (NICU). His rough start to life had his parents, Chris Pratt and Anna Faris, worried that he might not make it or that he would become severely disabled for the rest of his life.
The 18 months following Jack's birth were reportedly difficult for the couple as they waited to learn the fate of their little boy. Fortunately, the hemorrhage did not end up causing any developmental delays or permanent brain damage, although Jack was left with vision problems and leg muscle weaknesses.
Faris wrote a memoir about the experience, entitled "Unqualified." She also gave interviews regarding her son's journey and her memoir. In a discussion with Jimmy Kimmel on her podcast, also entitled "Unqualified," she told him (via Distractify), "When Jack was born two months early, it came as a huge shock. And suddenly, your world completely shifts ... Jack had a few surgeries. He had a few hernia surgeries, he's had a few eye surgeries, and he had a little heart issue as well."
Since going through the complications from Jack's premature birth, both Faris and Pratt have joined the Global Alliance to Prevent Prematurity and Stillbirth. Jack is now a thriving 8-year-old and on par developmentally with his peers, much to the relief of his parents.