Who Is Lester Holt Married To?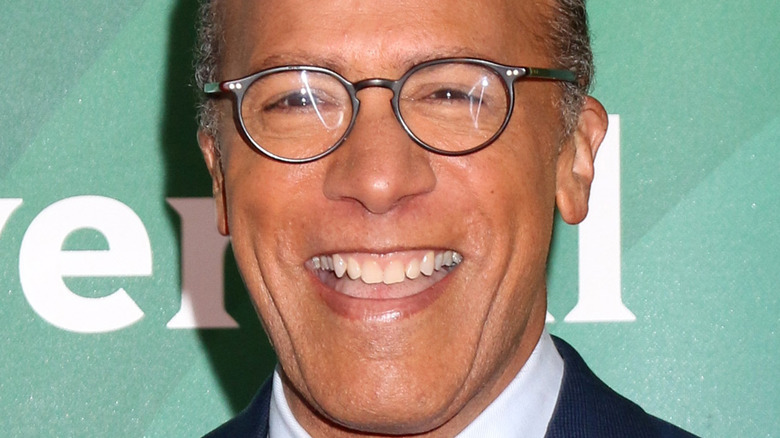 Shutterstock
Lester Holt has been a staple of NBC News since he joined the network in 2003. The award-winning journalist was promoted to anchor for "Nightly News" in 2015, and received another promotion when he was named managing editor of the news program in April 2021, according to Deadline.
Holt has also appeared on the network's other programs, including "Today," "Dateline," and more. NBC News president Noah Oppenheim praised Holt for his "outstanding work" in a press release about his new title as managing editor at "Nightly News."
Being a journalist is not easy, as Holt can attest to, with a never-ending news cycle and different viewpoints. Fortunately, Holt has a supportive system around him when the job gets tough. He has been married to wife Carol Hagen-Holt for almost 40 years and they share two sons — Stefan and Cameron — together. Keep scrolling to find out more about Holt's wife and what she does for a living.
Lester Holt's wife is an expert on houses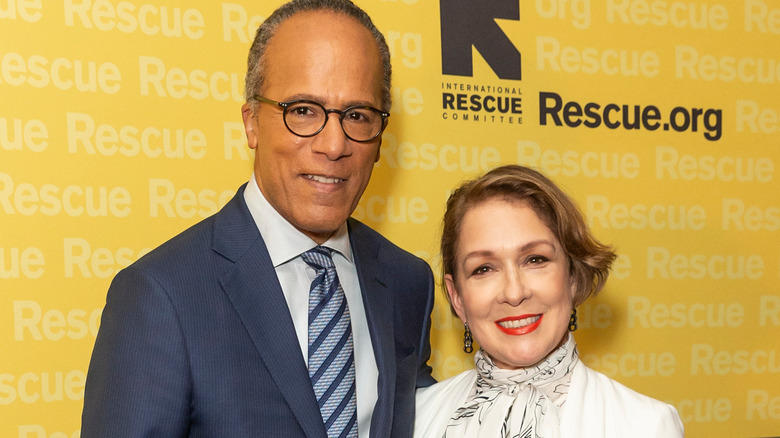 Shutterstock
While Lester Holt primarily spends his time in the newsroom and on location for reporting, his wife Carol Hagen-Holt spends her day showing houses. Per Heavy, Hagen-Holt is a licensed realtor based in New York. In her Twitter biography, which has since been deleted, Hagen-Holt referred to herself as "A Global Real Estate Nomad, Devoted Mother, Loving Wifey. Celebrating the amazing world of real estate, urban living and design," and wrote a lot about real-estate issues on the platform.
According to her Realtor profile, Hagen-Holt has a "sharp eye for details" and makes sure her clients are "supported" in every step of the buying and selling process. She has over 12 years experience, and one of her strengths is helping clients achieve "maximum value in the shortest amount of time."
Although Holt and his wife have been married for a long time and are busy with their respective careers, they still make quality time for each other and don't take things too seriously. "We laugh a lot, we really do," Holt told Extra in 2015. "I can be silly, she can be sillier. We just laugh through things and we know that everything, tough times will be a story at some point, and boy have I put her through some tough times with this job."
Holt added that his wife understands the commitment that comes with his job, but that "she's there for me and that means an awful lot."