Whatever Happened To Phoebe Cates?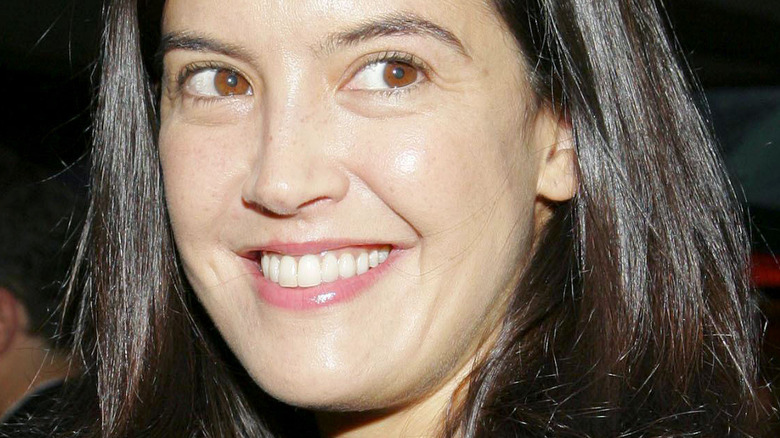 Shutterstock
Phoebe Cates was one of the biggest movie stars in the 1980s. The Seventeen magazine model and actor shot to fame following her role as teen sex queen Linda Barrett in the 1982 Amy Heckerling film "Fast Times at Ridgemont High." Cates made headlines for one of the most famous scenes in the hit teen comedy, as her character emerged from a swimming pool in a red bikini, while Judge Reinhold's character, Brad Hamilton, fantasized about her as The Cars song "Moving in Stereo" played in the background.
In a 2018 interview with Cates for Interview, her "Fast Times" co-star Jennifer Jason Leigh revealed that she asked her about nudity because she was "really nervous about doing it" for the film. Cates, then 18, told her, "Eh, it's not that big a deal."
Still, Cates attempted to shed her sex symbol image with roles in "Gremlins," 'Bright Lights, Big City," and "Princess Caraboo." She has just 19 acting credits in all, her most recent being a video game voiceover for her "Gremlins" character, Kate Beringer, in the 2015 "Lego Dimensions" game, per IMDb. Before that, Cates really hadn't acted since the '90s. But what has she been up to since?
Phoebe Cates left acting to start a family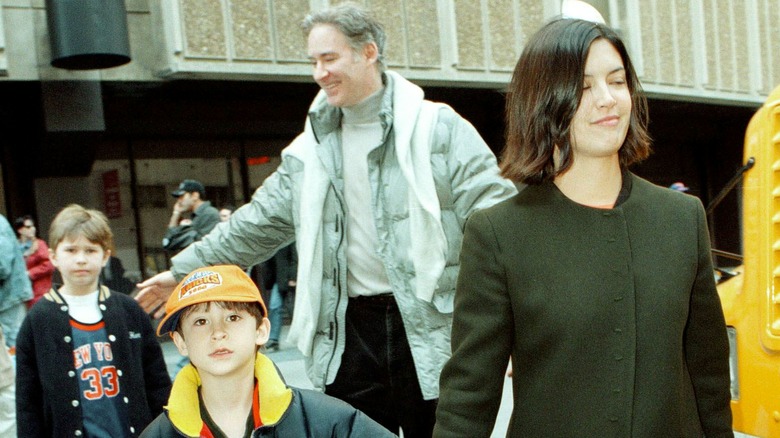 Arnaldo Magnani/Getty Images
At the height of her acting career, Phoebe Cates met her future husband, actor Kevin Kline, during an audition for the 1983 movie "The Big Chill." She did not get the part, but she got the guy when the two crossed paths at a theater in New York City two years later, according to Entertainment Tonight. The celebrity couple wed in 1989 and went on to welcome two kids, Owen and Greta, who are now all grown up and have careers in the entertainment industry themselves, per Country Living.
Cates never officially publicly announced her retirement from acting after her kids were born in the 1990s, but Kline once hinted that her step back had everything to do with her new role as a mom. "We have agreed to alternate so that we're never working at the same time," Kline told Playboy in 1998, per NZ Herald. "[But] whenever it's been her slot to work, Phoebe has chosen to stay with the children."
Phoebe Cates is now a store owner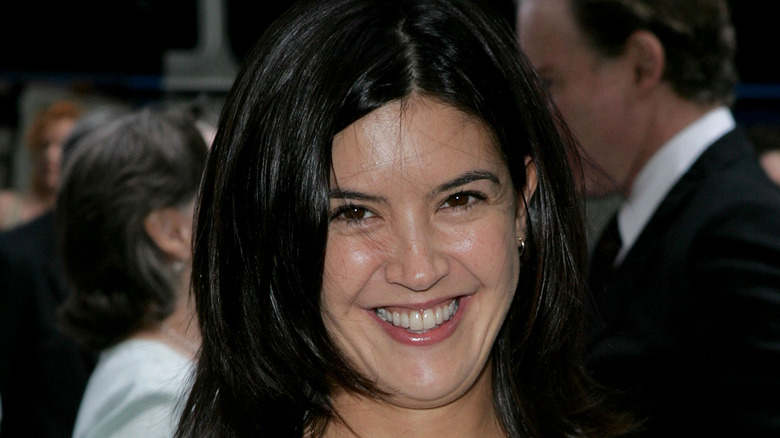 Paul Hawthorne/Getty Images
In 2005, Phoebe Cates opened Blue Tree, a women's clothing boutique in New York City. In an interview with "The Big Idea With Donny Deutsch, " she explained that "acting wasn't really an option" for her anymore. "I knew I wasn't driven to do it anymore," she said, noting she had no desire to go on 15-hour "shoot days" at this stage of her life. Cates also admitted that "motherhood" was her career for "a solid 13 years" before she opened her Upper East Side store, and that her family was in for a major change with her out of the house —  and actually working the store! —more.
"I always wanted to have a general store," Cates told USA Today in 2006. "If I could have had a photo booth and sold candy, I would have."
Instead, she went on to sell high-end clothing, candles, and toys in her posh Carnegie Hill neighborhood. And when customers catch a glimpse of her working in the store and tell her she looks "like Phoebe Cates," the former actor revealed that she coyly tells them, "I get that a lot."