The Real Meaning Behind J. Cole's 'My Life' Featuring 21 Savage & Morray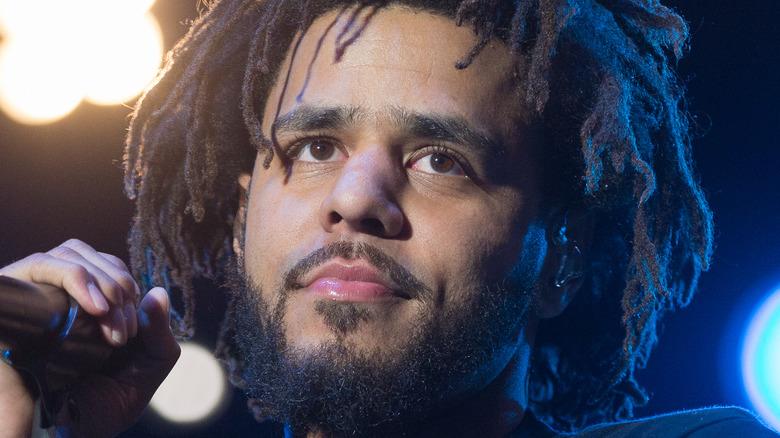 Shutterstock
After a three-years-long hiatus, J. Cole dropped his new album, "The Off-Season," on May 14. As soon as the new project dropped, it sent fans into a frenzy, to the point where it became the No. 1 album on iTunes that same day.
"The Off-Season" is also projected to debut at the top of Billboard's 200 Albums chart, with an estimate of 280,000 to 310,000 album-equivalent sales — which would make it the highest-grossing album of 2021 so far (via Revolt). If that wasn't enough, all 12 tracks from "The Off-Season" are expected to appear in the Top 40 of Billboard's Hot 100 singles chart — the first album with more than 10 songs to do so.
Unlike Cole's last two projects, however, the new album includes guest appearances from other rappers including Lil Baby, 21 Savage, Diddy, Cam'ron, and more. And, in particular, fans seem to be pretty excited about Cole and 21 Savage's reunion on "My Life."
'My Life' pays homage to a 2002 song by Styles P & Pharoahe Monch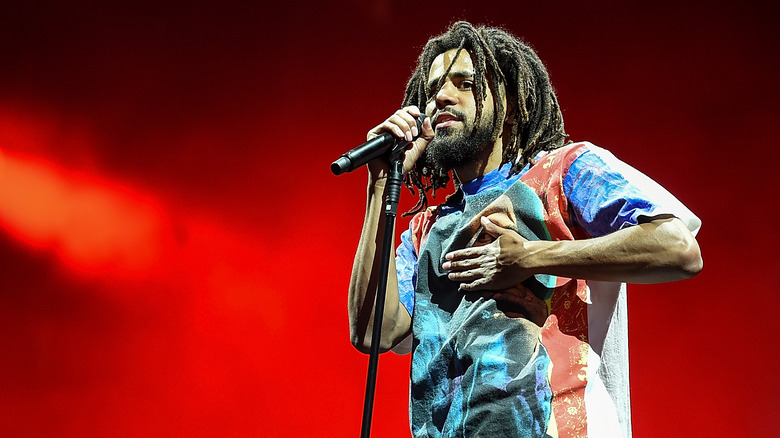 Tabatha Fireman/Getty Images
On "My Life," J. Cole and 21 Savage talk about their respective struggles, looking back at how far they've come. "N***a, I'm just a product of poverty, full of narcotics to profit off quickly," Cole raps in the first verse (via Genius). "My family tree got a history of users that struggle with demons." Meanwhile, 21 Savage recalls seeing his childhood friend killed in a fatal shooting: "Say what? The stuff that I've seen got me traumatized / I let the K go when Johnny died."
As pointed out by Genius, the song's hook is a nod to "The Life," a 2002 song performed by Styles P and Pharoahe Monch. Now sung by Morray, the chorus on Cole and 21 Savage's track borrows lyrics and melodies from Monch's popular hook. "My life is all I have / My rhymes, my pen, my pad / And I done made it out the struggle, don't judge me / What you sayin' now won't budge me."
Fans seem to be loving the reunion between 21 Savage and Cole, who last collaborated in 2019 on the track "A Lot." DJ Akademiks, for example, thinks their chemistry is truly something special. "Everytime I hear 21 Savage and J Cole... its lit," he tweeted. "Who knew these two could align on energy and have this much chemistry."