The One Mistake Jana Kramer Could Be Making Surrounding Her Divorce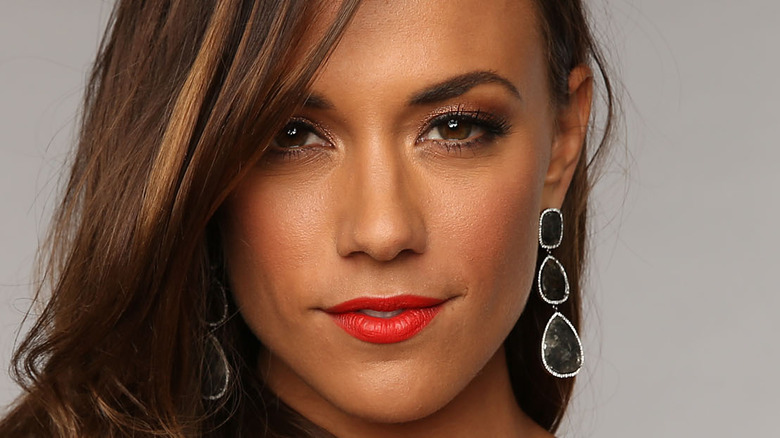 Christopher Polk/Getty Images
Jana Kramer announced her divorce from Mike Caussin on her Instagram account back on April 21. "I've fought y'all. I've loved hard. I've forgiven. I've put the work in. I've given everything I have, and now I have nothing else to give. I just can't fight any longer. It's time to heal. Thank you for all the love, heart, and support, in many ways you have fought on this journey alongside me, and for that I am grateful. I'll always encourage you to continue the good fight, but you can't fight it alone," her post read in part. 
Kramer and Caussin's decision to split comes five years after the couple first parted ways. According to People magazine, Kramer initially broke things off with Caussin back in 2016 after she found out that he had cheated on her. The two spent the next few years trying to rebuild their broken relationship, and while things appeared to be going well on the surface, a source told People that Caussin's wandering eye was the ultimate reason for their divorce. "He cheated and broke her trust again. After fighting for the marriage for so long, she's come to terms with the realization that his patterns were never going to change," the source explained. Kramer's subsequent divorce filing supports this claim. Read on to find out more.
Jana Kramer has been speaking out about her feelings of depression following her divorce filing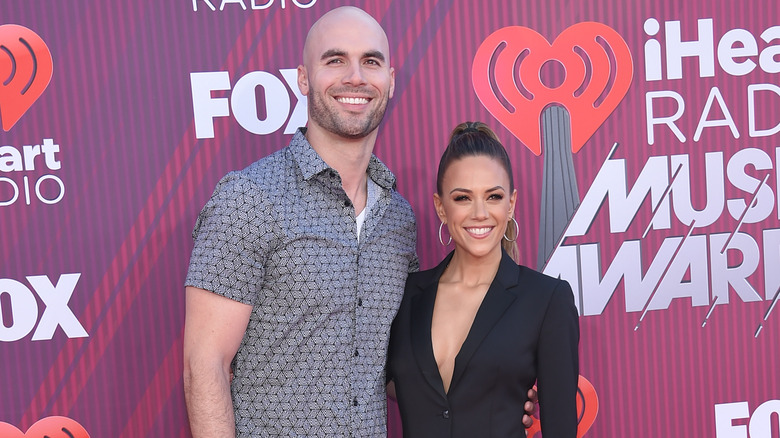 Shutterstock
Jana Kramer filed for divorce from Mike Caussin in Williamson County, Tennessee. In her divorce filing, Kramer cited "inappropriate marital conduct, irreconcilable differences and adultery" as the reason for the request, according to People. Kramer has been relatively candid about her feelings, often posting on Instagram sharing details with her two million followers. On May 3, Kramer discussed her personal life during an episode of her Whine Down podcast. "I filed for divorce a few weeks ago and it has not been easy, I'll say that...I don't know if I want to do this show anymore if I'm being completely honest. I started the show by myself, and it's something I always wanted to do... It just felt like ours, and now it just feels weird not having him on here. It just feels weird," she said, referring to her podcast.
Kramer dove a bit deeper into the feelings of despair that she's been experiencing. "When I grieve, I isolate. I don't respond to my people and I just stay in my bed. I had a friend come over the other day and she's just like 'You have to get out of bed...' I don't know how to sometimes," she said. "The first week I counted down to nap time cause I can go in my room and just shut the door and cry, just cry and then button it back up," she continued. 
What Jana Kramer says publicly could influence a custody case, expert says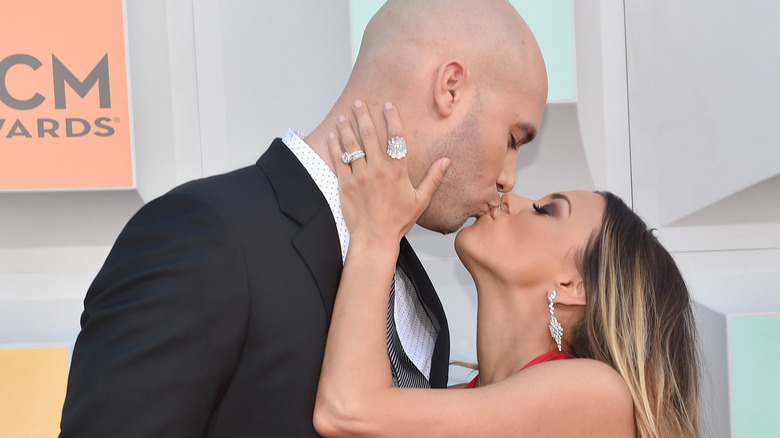 David Becker/Getty Images
After listening to the May 3 episode of her Whine Down podcast, Nicki Swift decided to get a professional take on Kramer's divorce and the information that she has been sharing. We reached out to divorce lawyer Christina Previte, Esq., to ask some questions. We asked Previte's opinion on Kramer's vulnerability in regard to how that could potentially affect her divorce proceedings. Right away, Previte noted that Kramer is an "over-sharer," and she told us the one big mistake that Kramer could be making.
"If I was her attorney, the one thing I might be a bit concerned about and would tell her to pull back on is talking about the intense depression she has been experiencing. This would be out of concern that it could give Mike...a great argument to seek custody. If she's someone who 'couldn't even put glasses in the dishwasher,' how is she caring for a 2 and 5 year old? Even if this didn't impact a final custody arrangement, it could impact custody at least on a temporary basis. Even if he didn't really want custody, he could still make the argument to get leverage on other issues. It's not an admirable legal strategy but people do it all the time. Jana should consider not just PR for her public reputation, but PR for her court proceeding and legal position, which is a very different analysis than public opinion," Previte told Nicki Swift.
Jana Kramer should be mindful of what she says publicly for the sake of her kids, divorce lawyer says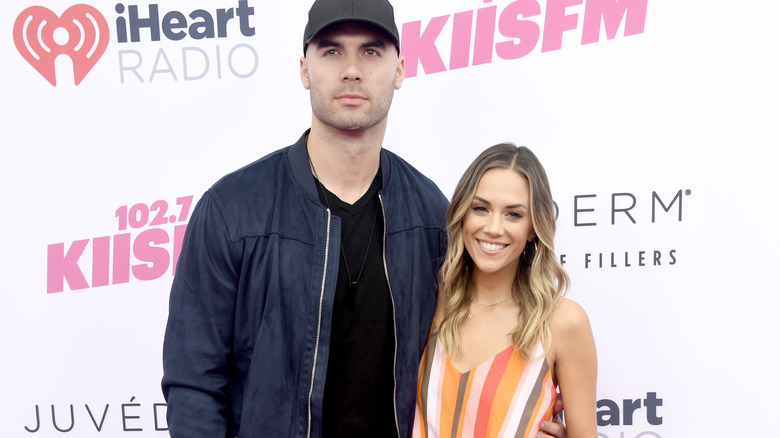 Frazer Harrison/Getty Images
Christine Previte went on to suggest that Jana Kramer should be more mindful of what she says publicly, since her kids will someday be old enough to hear and read these things. "I would also suggest to her that although she's feeling all kind of feels about the divorce, and in particular Mike's infidelity, she might want to consider what she says publicly," Previte told Nicki Swift.
Perhaps one of the most important things for parents who decide to split to keep in mind is their kids. "While Mike may no longer be her husband, he will always be the children's father. It may be hurtful for them to read these intimate details. Also consider that the kids' friends can find these articles too," Previte told Nicki Swift. "Jana has said that she's very embarrassed by this whole thing. Why embarrass the kids too?" Previte added.