The Real Meaning Behind Jason Aldean's 'Got What I Got'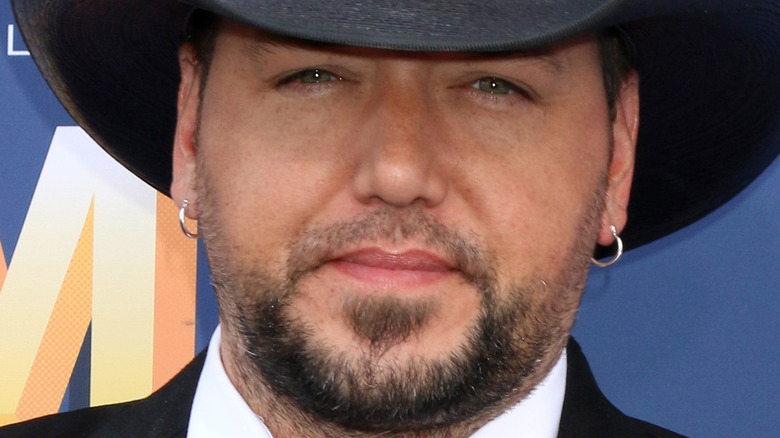 Shutterstock
Get excited, country music fans! Jason Aldean is ready to hit the road again and announced his "Back in the Saddle" tour dates, according to Billboard. His tour kicks off on August 5 at Veterans United Home Loans Amphitheater in Virginia Beach, Virginia and concludes October 30 at the MIDFLORIDA Credit Union Amphitheatre in Tampa, Florida.
Aldean opened up about the tour on May 15 when he played at Bonnaroo's Concert on the Farm series in Tennessee. "It's been emotional being back on stage with my band for the first time in a year this weekend," he said. "It's made us all even more ready to get back to life as we all know it. Being on the road makes all of us — the band, the crew and me — happy and I haven't felt this excited about going on tour in 15 years."
Aldean will play his hits like "Big Green Tractor" and "Blame It On You," but he will also thrill audiences with his new single "Got What I Got." Keep reading to see what the song really means.
Jason Aldean thinks 'Got What I Got' sounds like a Boyz II Men song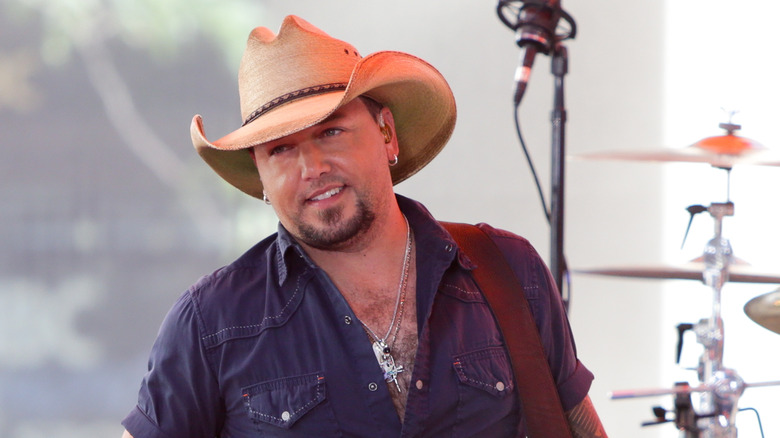 Shutterstock
Jason Aldean went for more of a throwback vibe when creating "Got What I Got," according to The Boot. It's clear he wanted to make something different when you hear the scratch of the vinyl needle at the beginning of the song.
When Aldean sings (via Genius), "When I got what I got, I don't miss what I had / The old me before you belongs to the past / In the back of your mind, you might think there's somethin' more I want / But when I got what I got, girl, I don't," it's clear he's thankful for what he has now with no plans to go back to the way he used to be. According to the outlet, "Jason explains how other people may view things he did in his life as a mistake, or that he longs for something else. But he says that he doesn't, as he already has everything he wants."
He went on to reveal that "Got What I Got" is his wife Brittany Aldean's favorite song from his album "9," per The Boot. "Whenever she goes, "All the girls are gonna love that song," I'm like, "Alright, that's why I cut it!" he said.
Aldean dished on the song's old-school factor, saying, "I grew up listening to the big vinyl records that my dad had, and now you can bring those sounds back a little bit. CDs and streaming and all that sounds really clean, but I still like that little dirtiness of the old vinyl."