The Truth About Hideki Matsuyama's Wife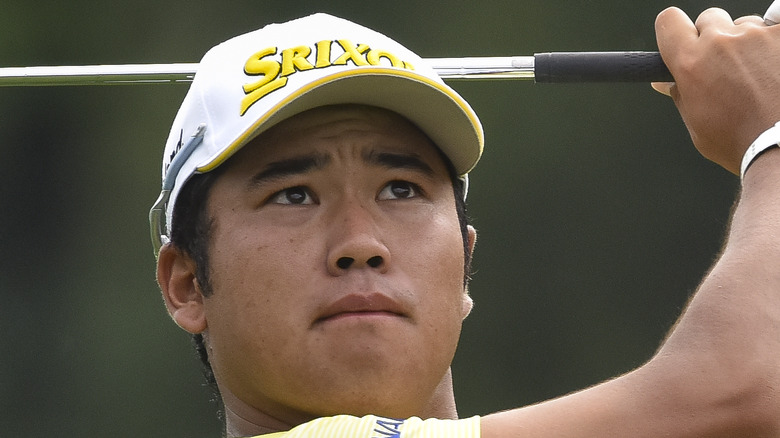 Shutterstock
Hideki Matsuyama made history when he became the first Japanese man to win the Masters in April, according to Page Six. He briefly touched on his family when a reporter discussed how his wife, Mei, and their daughter were watching at home. He said: "I was thinking about them all the way around today. I'm really happy that I played well for them."
Although Matsuyama seems like a man of few words, he was thrilled about winning the tournament. "I'm really happy. Hopefully, I'll be a pioneer and many other Japanese will follow," he said (via ESPN).
Tiger Woods took to Twitter to congratulate Matsuyama on his accomplishment. He wrote, "Making Japan proud Hideki. Congratulations on such a huge accomplishment for you and your country. This historical @TheMasters win will impact the entire golf world."
The spotlight is clearly all over Matsuyama, but fans might be curious about his wife, Mei. Keep reading for more details.
Hideki Matsuyama and his wife have reportedly known each other since high school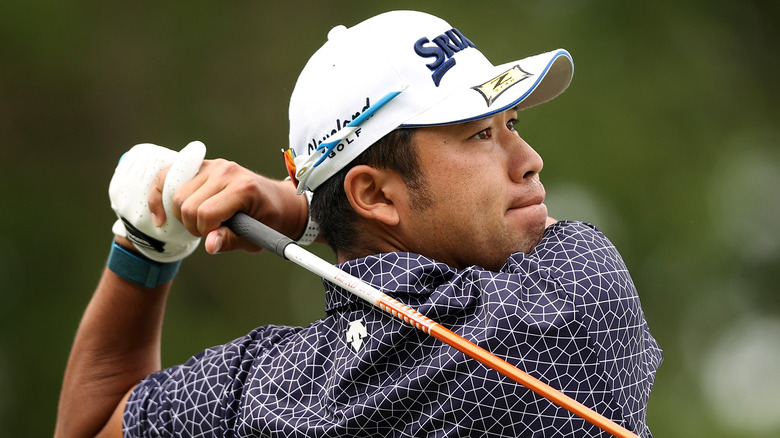 Matthew Stockman/Getty Images
Hideki Matsuyama keeps a tight lid on his personal life and he shocked the media in July 2017 when he casually announced he and his wife Mei welcomed a daughter Kanna that year, according to Golf Monthly. He spoke a little bit about his family at the 2017 Northern Trust Open and explained why he kept his family out of the spotlight. "No one really asked me if I was married, so I didn't have to answer that question," he said. "But I felt that after the [2017] PGA would be a good time, because our baby is born and I thought that would be a good time to let everyone know."
Reports claim Mei is a bit younger than her 29-year-old husband and they have reportedly known each other since high school, according to Express. Matsuyama allegedly keeps quiet on his personal life because of the intense scrutiny from Japanese media, according to ESPN. "Back home, Matsuyama is obsessed over to the degree that he and his wife kept both their marriage and the birth of their child from the rabid Japanese media," noted the site. He added, "He carries an enormous burden as the best male Japanese golfer, because of the vital and complex importance the sport has carried in the country since the end of World War II."