The Real Meaning Behind Harry Styles' 'Adore You'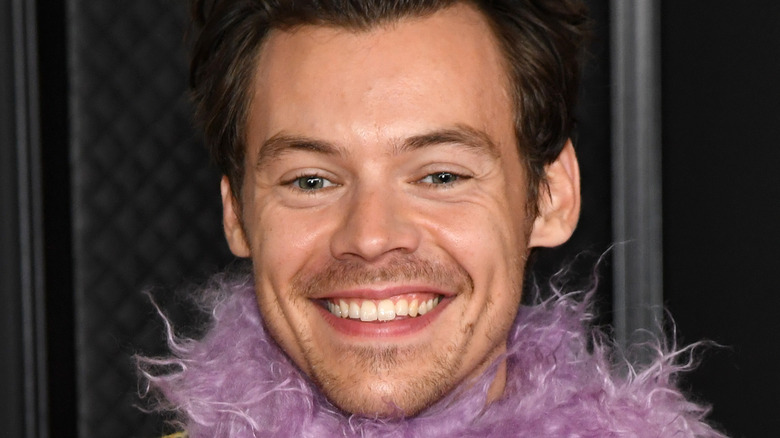 Kevin Mazur/Getty Images
Former boy-bander and One Direction breakout star Harry Styles has been challenging fashion norms for years. Fans who have followed his career from his X Factor days to his journey as a soloist have seen his style mature along with his stage presence. As of this writing, Styles proudly dons pearl necklaces, sheer tops, and even heels to red carpet events. Naturally, his tendency towards gender-fluid dressing has fueled rumors about his sexuality — and though Styles is currently dating actor Olivia Wilde, he doesn't view himself as the "typical" heterosexual male.
"Many borders are falling — in fashion, but also in music, films and art," the singer told L'Officiel Hommes in 2019. "I don't think people are still looking for this gender differentiation. Even if the masculine and feminine exist, their limits are the subject of a game. We no longer need to be this or that." He continued, "In fashion and other fields, these parameters are no longer as strict as before, and it gives rise to great freedom. It's stimulating." 
This freedom has taken shape in Styles' music, through singles like "Medicine" — which fans declared a bisexual anthem — and recent hits like "Adore You." With lyrics alluding to a "rainbow paradise", is "Adore You" an ode to the LGBTQ+ community? Let's take a closer look at its meaning.
'Adore You' champions the many different forms of love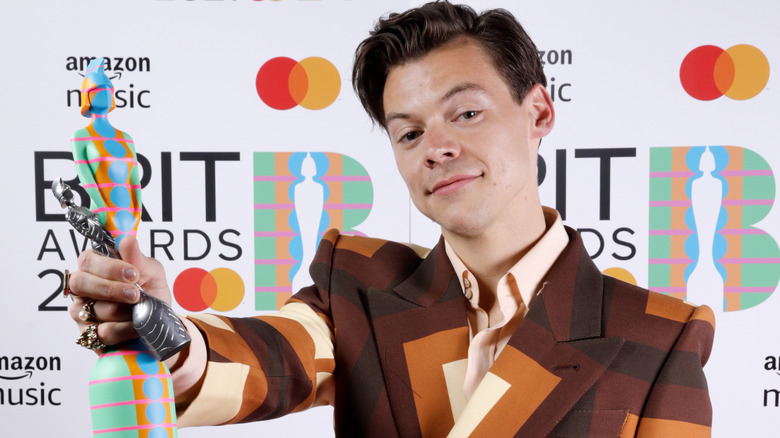 Jmenternational/Getty Images
Released in December 2019, Harry Styles' "Adore You" is the third track on his "Fine Lines" album. While the title may seem self-explanatory at face value, the song's cryptic music video and strange social media marketing campaign give it a richer meaning. Coinciding with its release, Styles dropped a teaser featuring a magical country called Eroda, which even came with a fake travel website and @VisitEroda Twitter feed. Though the land of Eroda was entirely make-believe, it served as a metaphor "to explain love and friendship in its many diverse and ambiguous forms" (via The Pop Song Professor).
Taken in that context, it makes sense that "Adore You" is about love, as Styles explained in an interview with Audacy Music (via YouTube). "I think it's about that initial infatuation stage ... it's like a blissful, very joyous connection with someone," he said. The use of rainbow imagery further represents uniqueness and refers to "the nuances of each person that make the human race so special and colorful," according to The Pop Song Professor. As Stylecaster points out, the lyrics, "You don't have to say you love me / You don't have to say nothing / You don't have to say you're mine" could refer to a platonic love, or describe the more free-spirited view of a modern-day relationship. At its core, "Adore You" isn't about one specific person. Rather, it's a celebration of the love we share for one another.