Who Is NFL QB Russell Wilson's Ex-Wife Ashton Meem?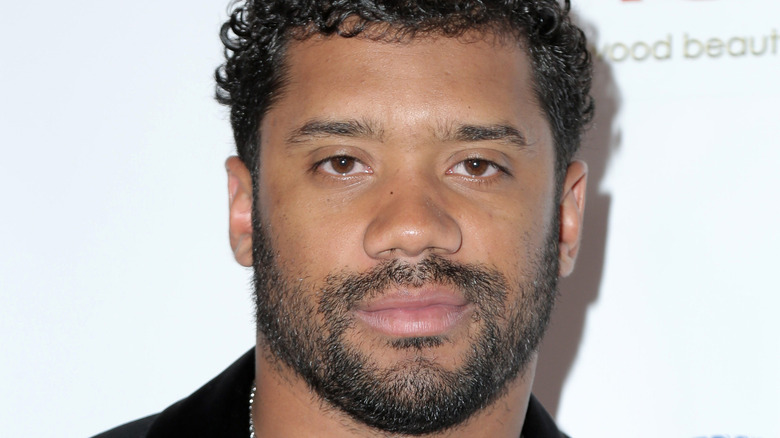 Shutterstock
To football fans, Russell Wilson is one of the greatest quarterbacks of this generation. To celebrity pop culture followers, he's Mr. Ciara. Who else remembers his vow to be chaste ahead of their marriage? Well, turns out Wilson wasn't a virgin husband...because he was married once before! 
The Seattle Seahawks QB made millions on the field and even puts thousands of dollars into his annual workout routine. Wilson and singer Ciara tied the knot in 2016 with a posh British ceremony, and later welcomed a daughter in 2017 and a son in 2020 per POPSUGAR. While they have a beautiful family together now, both Wilson and Ciara met soon after serious relationships ended: Ciara was engaged to rapper Future with whom she already had a son with, and Wilson was married. According to the Washington Post, Ciara and Wilson made their official debut as a couple in 2015 before Wilson had officially settled his divorce (he filed in April 2014). And let's just say Ciara and Wilson may have shared similar experiences with their exes: Rumor has it Future cheated on Ciara, and Wilson's wife allegedly was unfaithful. 
So who really is Wilson's ex? Keep scrolling to find out!
Russell Wilson was married to Ashton Meem for two years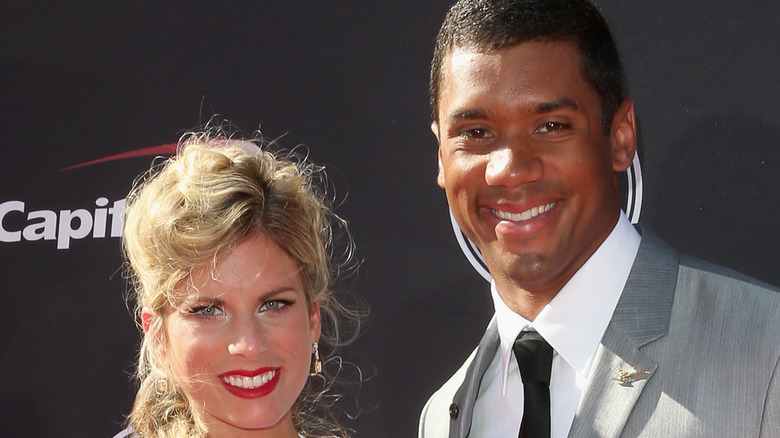 Frederick M. Brown/Getty Images
Russell Wilson married his high school sweetheart Ashton Meem in January 2012. According to Richmond-Times Dispatch, the couple maintained a long-distance relationship through college before Meem transferred to Wilson's university, North Carolina State. Yet the duo called it quits by April 2014 after rumors swirled Meem had struck up an affair with Wilson's teammate Golden Tate. The player denied the relationship, writing in The Cauldron in January 2015 that he had nothing to do with Wilson's divorce. "That is laughable for anyone who knows us. His ex-wife, Ashton, is still best friends with my girlfriend," Tate penned. 
Per Cheatsheet, Meem has not remarried since her divorce from Wilson as of June 2020. She also uses the last name Wilson on Instagram and mostly shares snapshots of her dachshunds. Meem currently works in advertising for American Family Insurance in Raleigh, North Carolina, as confirmed by her LinkedIn page. Meem has been employed there since 2011 as an Advertising Operations Assistant. Well she's certainly not on the red carpet like Ciara, it seems Meem has found her own happiness outside of the spotlight.