Who Is Carnie Wilson's Husband?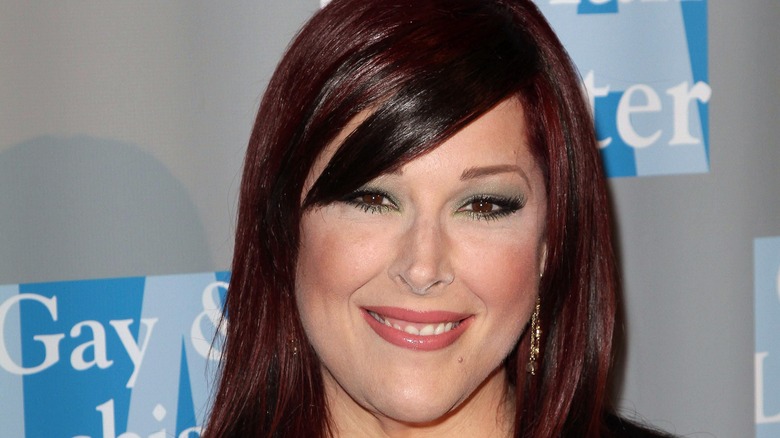 Shutterstock
Carnie Wilson has many titles: daughter of The Beach Boys musical genius Brian Wilson, frontwoman for hit girl group Wilson Phillips, and mother of two. Yet Wilson's love story with husband Rob Bonfiglio may be the title she's most proud of. 
It's a musical family for this couple. Wilson founded Wilson Phillips with sister Wendy Wilson and Chynna Phillips, who was the daughter of The Mamas and The Papas members Michelle and John Phillips; Bonfiglio is a music producer and rocker. Per People, the duo met on tour together in 1998 and tied the knot in June 2000. The couple have certainly can "Hold On" for more than 20 years together! 
Today, Wilson has stepped away from the spotlight and runs a bakery in Sherwood, Oregon per Fox 12. She also is a proud mom to two children, and it seems Wilson has finally found her happiness. So who the love of her life, husband Bonfiglio? Keep scrolling to find out!
Rob Bonfiglio has collaborated with wife Carnie Wilson on songs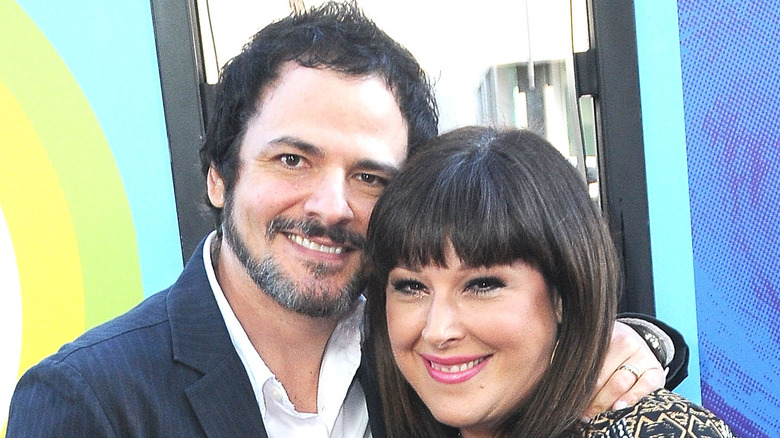 Barry King/Getty Images
Rob Bonfiglio can certainly add to the musical legacy of the Wilson family! Carnie Wilson's husband is the former guitarist for Blush according to People and even stepped up to be Wilson Phillips' musical director and producer on their 2012 album "Dedicated" after reuniting. Per Bonfiglio's website, he also was a "member of RCA recording act Wanderlust" behind Billboard chart-topping single "I Walked." Bonfiglio has opened for The Who and Collective Soul among other rock groups. He also found work with his father-in-law Brian Wilson as the "touring guitarist with the Brian Wilson Band." 
Bonfiglio called touring with Wilson Phillips a "great experience" that offered a "chance for us to share our mutual love of music and entertaining" with Wilson. "Our kids see us together, and they love it. We've had them out onstage and in the studio many times, and music is second nature to them," Bonfiglio gushed to Rock Cellar Magazine. Plus who doesn't love jam sessions with a Beach Boy? "There was a brief moment in time when [father-in-law] Brian would come by our house and simply want to have fun in the studio without any pretense...We'd build a track like that, add percussion and he'd sing, Carnie would sing, and I would sing, and a track would be born." 
Bonfiglio is also the father of wife Wilson's two daughters: Lola Sophia, born in 2005, and Luciana Bella in 2009. Talk about music in their genes!