Here's What You Need To Know About George And Amal's Pregnancy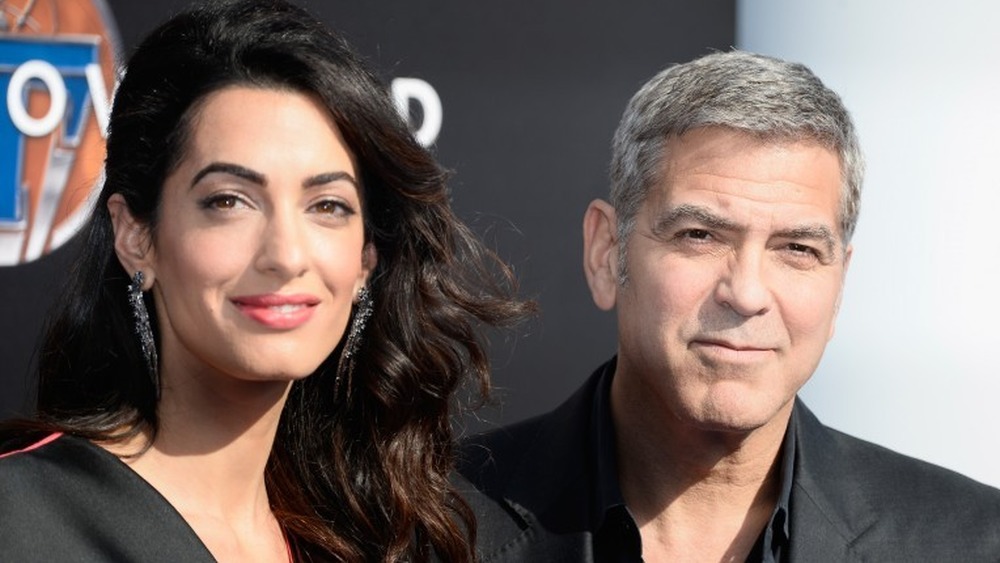 Getty Images
Congratulations to Amal and George Clooney! The happy couple announced on Feb. 9, 2017, through pal Julie Chen on The Talk that they're expecting twins.
"Beyoncé is not the only superstar expecting twins," Chen said on the show. "Congratulations are in order for George and Amal Clooney. The Talk has confirmed that the 55-year-old superstar and his highly accomplished 39-year-old attorney wife are expecting twins. Give her the armrest, by the way, she's pregnant!" She added, "Now, what we did find out that no one else is reporting is that the twins are due this June. The two have been married for just about two and a half years."
There were subtle hints for a while
Getty Images
Amal is known for her designer, expertly tailored style, so when the svelte stunner was spotted in loose outfits and even a sweatshirt (unheard of for her, even at the airport!), tongues started wagging.
Locals familiar with the couple were the first to deduce the news. A waitress at a favorite pub for the pair told Radar Online, "They've always ordered red wine, but this time they had coffee, and Amal wanted decaf! Amal must be having pregnancy sugar cravings, because she's started eating the sticky toffee pudding, which she never did before!"
In January 2017, a woman in their neighborhood who spotted George walking his dog also claims she asked when the baby was due—and that George winked and smiled at her.
They're expecting one of each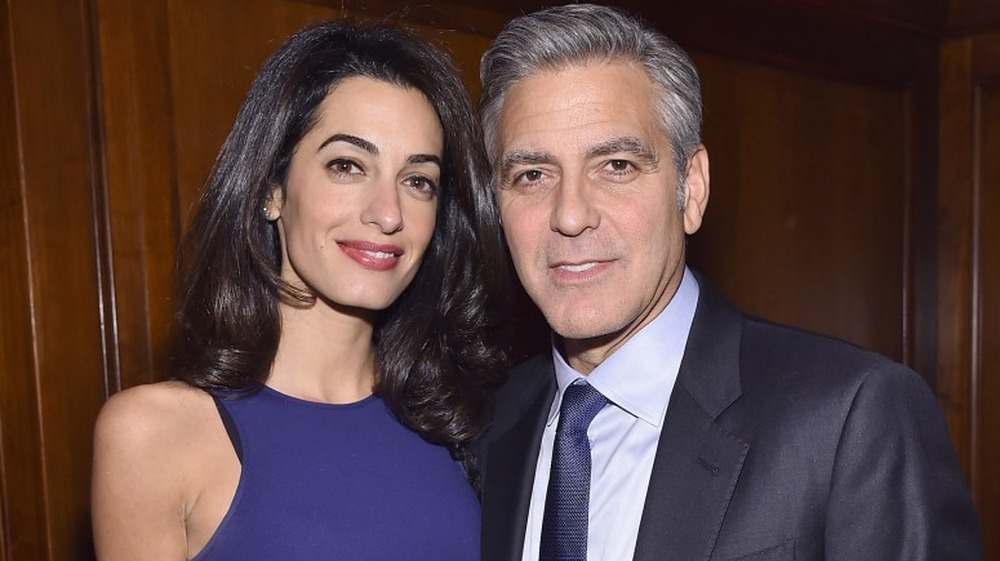 Getty Images
"Amal is pregnant with twins: a boy and a girl," an insider told In Touch Weekly in January 2017. "When George and Amal found out it was twins they were surprised, but also a little scared because they both had said that one was enough. But the news that it was a boy and a girl made them both really happy. They feel like they've hit the family jackpot."
They may have had help conceiving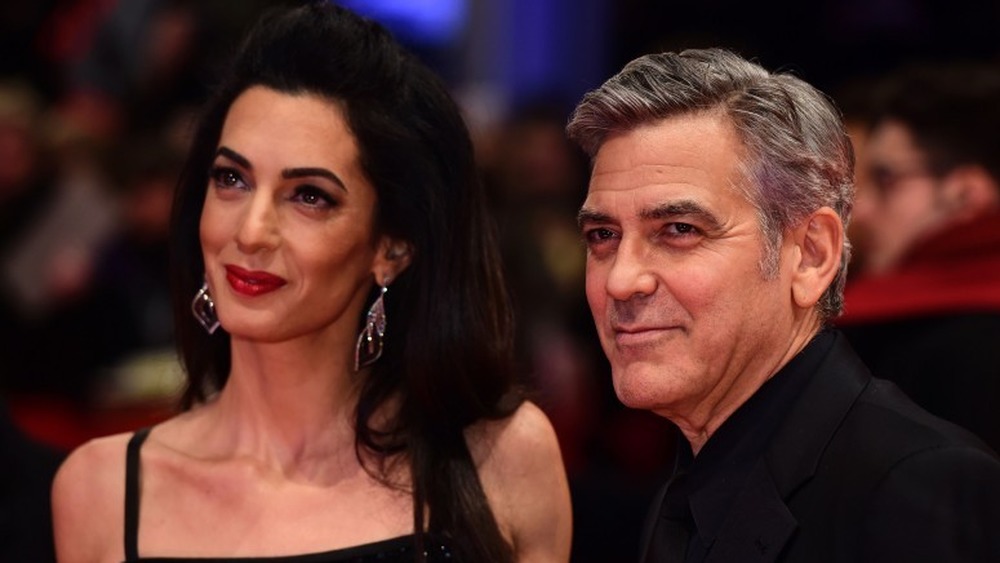 Getty Images
A source told In Touch Weekly in September 2016, "They had been trying for a baby all summer and it just wasn't happening, so they sought the help of a fertility doctor and started in vitro fertilization. Amal will be starting [the process] next month. Given their ages—Amal's 38 and George is 55—the doctor said they need to start right away because time isn't on their side." The source added that the IVF process was difficult for the couple because "George has never had trouble doing anything is his life. Plus, Amal is afraid of needles, so her biggest fear was getting the hormone injections."
He didn't want to be a dad until he met Amal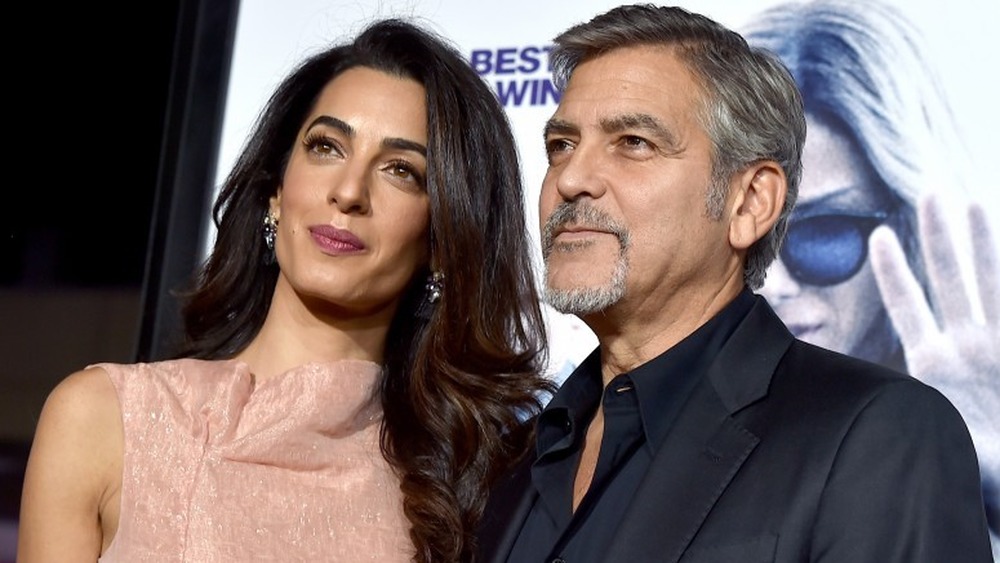 Getty Images
In 2006, when then-bachelor Clooney was named Sexiest Man Alive for the second time, he told People, "I think it's the most responsible thing you can do, to have kids. It's not something to be taken lightly. I don't have that gene that people have to replicate. But everything in my life has changed over time."
Indeed, that all changed after he met Amal in September 2013. He told People in 2015 of his marriage to the raven-haired brainy beauty, "All I know is that it sort of changed everything in terms of what I thought my future—personal future—was going to be. I've always been an optimist about the world, [but] I wasn't always completely optimistic about how it was going to work out personally for me. But now I am."
A source dished to In Touch Weekly, "He's gone from never wanting to be a father to being totally excited about Amal's pregnancy and the thought of raising two children who will call him Dad. He's been doting on Amal's every need and talking to her belly."
His buddies may have helped him change his mind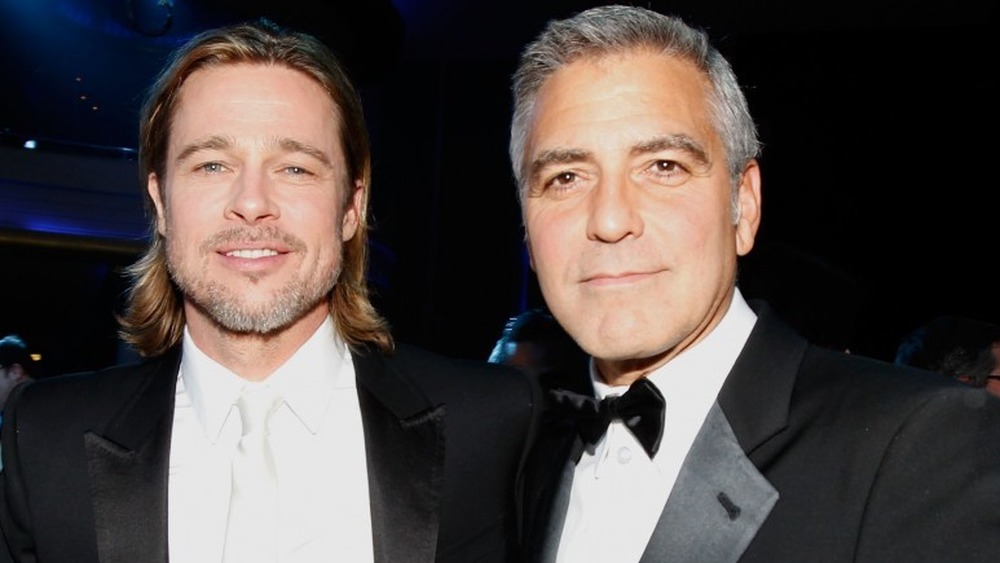 Getty Images
Clooney told People in 2006, "Watching Brad [Pitt] and Matt [Damon] with their kids... is really natural. I knew they were going to have kids. There was no question they were going to do it. They're great kids and a lot of fun. They're immensely happy. It's amazing. On the [Oceans 13] set, everyone had kids. Julia [Roberts] shows up with her two kids to visit. Casey [Affleck]'s got his kid. I'd sit there, and there were kids everywhere."
Amal will be a working mom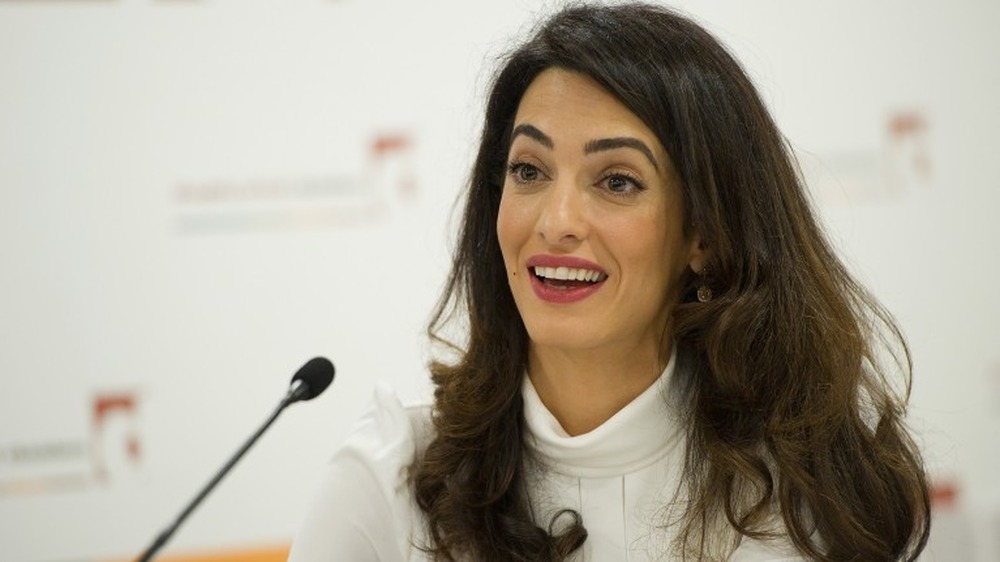 Getty Images
The accomplished human rights lawyer likely won't slow down too much in terms of her career. During a Q&A at the Texas Conference For Women in November 2016, Amal told the audience (via People), "I think growing up my mother was definitely a role model, she was always a working woman and someone who is independent and cared about her career and cared about being independent, but also had balance. She never lost her femininity and she believed the balance was important and that is something that stuck with me."
They're super excited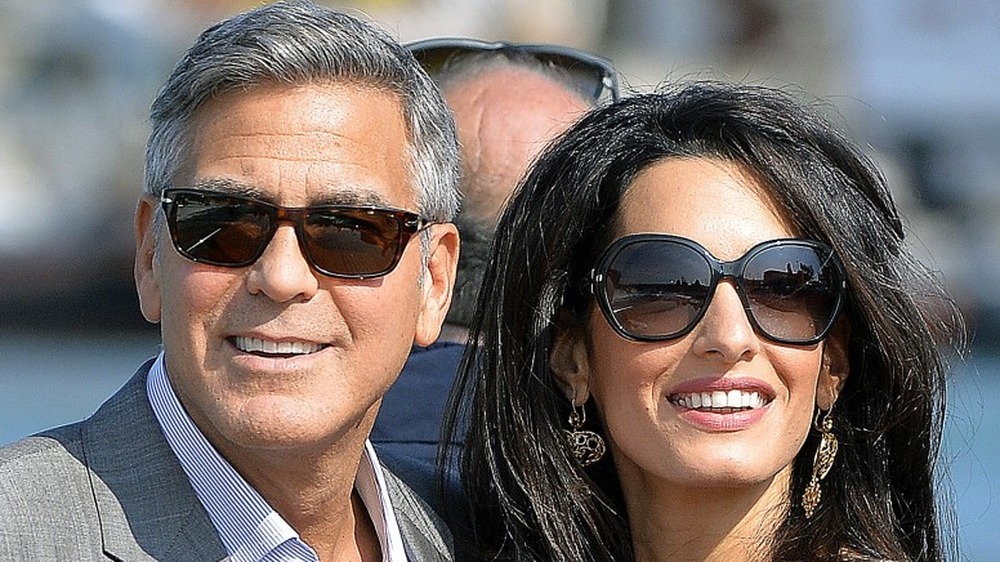 Getty Images
The happy couple are preparing to expand their brood in every way. "They can't believe in just a few months, they're going to have two babies," a source told In Touch Weekly. "They're having so much fun looking at all the latest baby gadgets and getting everything ready for the twins. They're going to be such amazing parents."
A source also revealed that a wing of the pair's U.K. home will now have "a nursery, a baby spa, a playroom, a children's library and a mini swimming pool...They've also splurged on a changing table, a $10,000 Notte Fatata crib and a $19,000 armoire from one of the top baby boutiques in Beverly Hills."
They're already picking out names...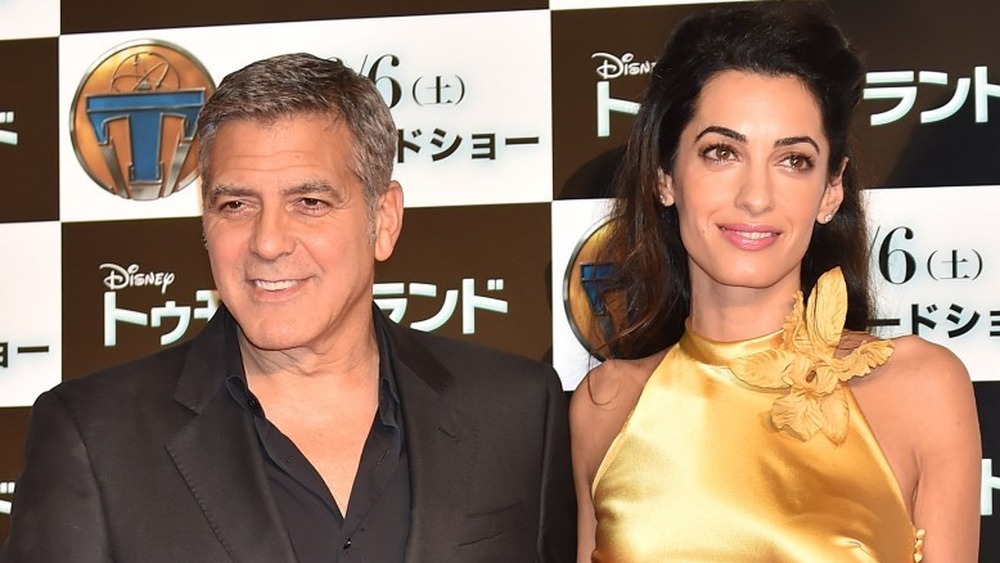 Getty Images
George is "having a blast coming up with baby names," a source told In Touch Weekly. The couple agreed to let him pick out the boy's name and Amal choose the moniker for the little lady. So far, the source said, "The name Nicholas—after his dad, Nick Clooney—is a shoo-in for his son."
...and godparents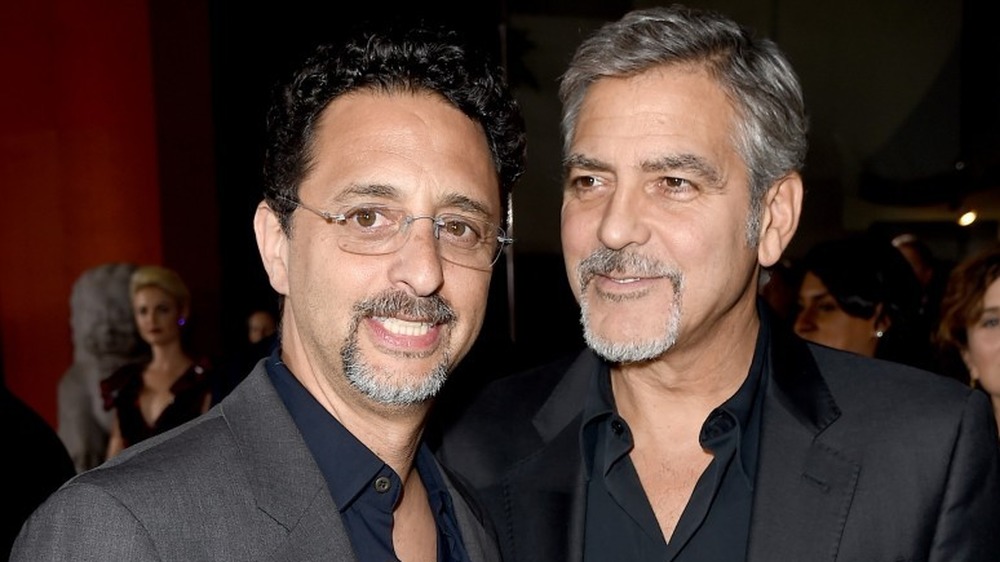 Getty Images
The couple are using a similar method to choosing their twins' godparents as they are for choosing their names. Amal reportedly picked her sister, Tala Alamuddin, as the twins' godmother, and George is mulling over actors Richard Kind and his producing partner, Grant Heslov, for godfather.
They're both taking time off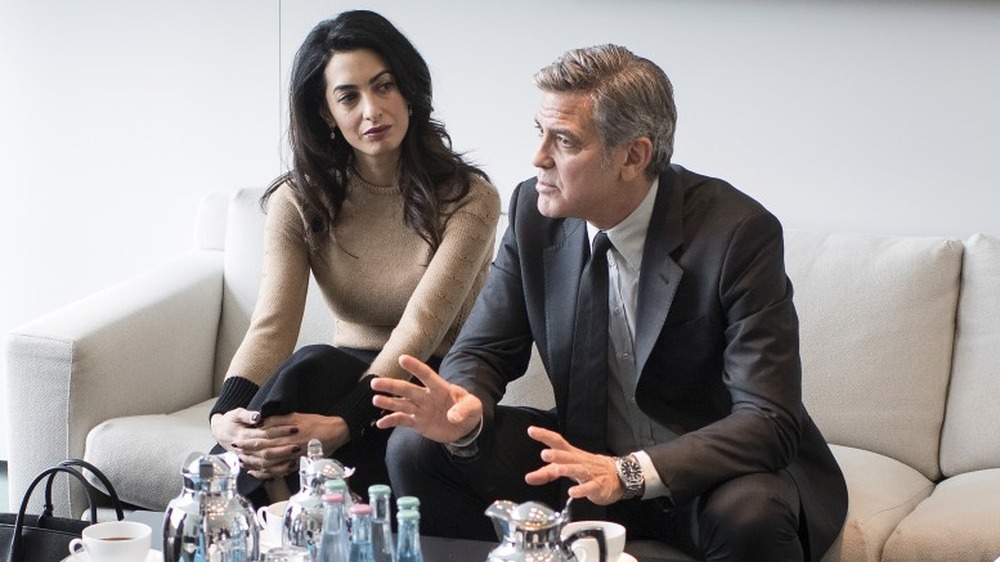 Getty Images
People reported that the Clooneys will hole up in London after the twins are born because it's Amal's home base, and her family resides there. Us Weekly reported that Amal's mom, Baria, will help with the twins after the birth in lieu of the couple getting a nanny. The parents-to-be reportedly have a room picked out as a nursery but haven't decorated it yet because "they don't want to jinx anything."
A source told People the human rights lawyer "stopped traveling for dangerous missions months ago. [George] knows how brilliant Amal is in her work and how nurturing of a person she is. He knows she will be a wonderful mother." The insider added that George "hinted that he might be taking some time off. That would be very rare for him, but now it all adds up. He's going to be the best dad."
George didn't exactly keep it a secret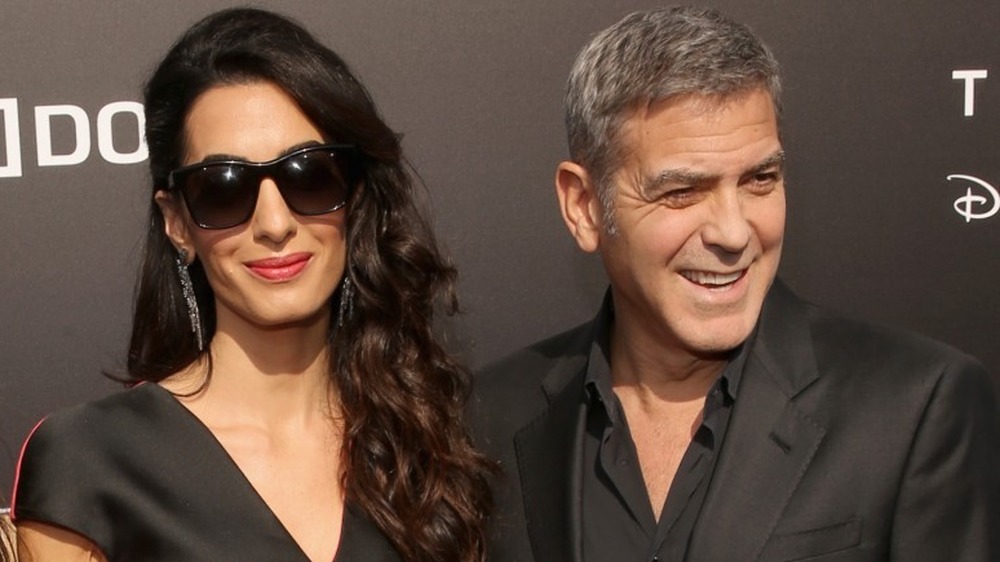 Getty Images
"My husband [CBS CEO Leslie Moonves] and I saw George and Amal about almost three weeks ago and they casually mentioned that they were expecting twins," Chen told Entertainment Tonight after the announcement. "We were all like, 'Is it a secret?' and George kind of went, 'No.' But we didn't feel right telling anybody." Of course, that clearly didn't stop The Talk host. "I've been dying to tell. I called [Moonves] first because they're old friends...He goes, 'You know what? I think it's OK.'...This is news everyone celebrates! How could you want to keep it a secret?"
Clooney reportedly spilled the beans early on—almost too early. His pal Matt Damon told Entertainment Tonight Canada, "I was working with him last fall and he pulled me aside on set and I mean, I almost started crying. I was so happy for him. I was like, 'How far along is she?' And he goes, 'Eight weeks,'" Damon said. "I'm like, 'Are you out of your mind? Don't tell anybody else! Don't tell anybody else! Don't you know the 12-week rule?' Like, of course he doesn't," he chuckled. "I was like, 'Just shut up, man.' And then four weeks later, I'm like, 'We're good, right?'"
He's pretty nervous about becoming a parent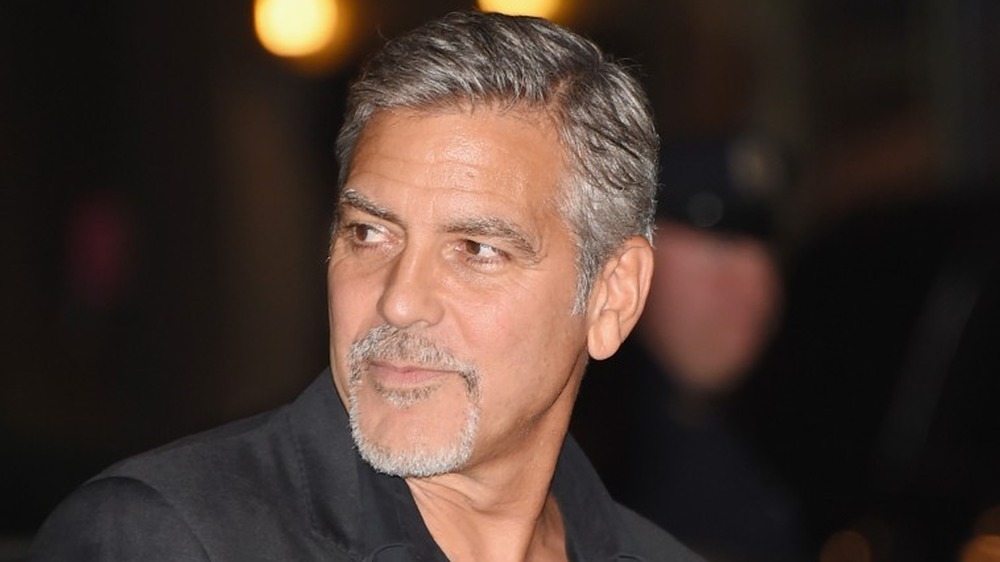 Getty Images
George told Paris Match that he and Amal are going to be very careful from hereon out about how they live their lives. "We decided to be much more responsible, to avoid the danger [associated with our work]. I won't go to South Sudan any more or the Congo, Amal will no longer go to Iraq and she'll avoid places where she knows she isn't welcome...How can we not be anxious about this immense responsibility? Bringing a child into this world...even two! We are very happy, very excited, but also a bit nervous, it's normal."
One thing that he isn't nervous about? Becoming a dad at his age. When asked about being a bit long in the tooth for a first time father, the Oscar-winner told French TV show Recontres De Cinema that French actor Jean-Paul Belmondo was 70 years old when he had his second child with wife Nathalie Tardivel in 2003, adding, "So, I'm feeling a little better about being 56 by the time [the twins are born]."
They're still deciding where to nest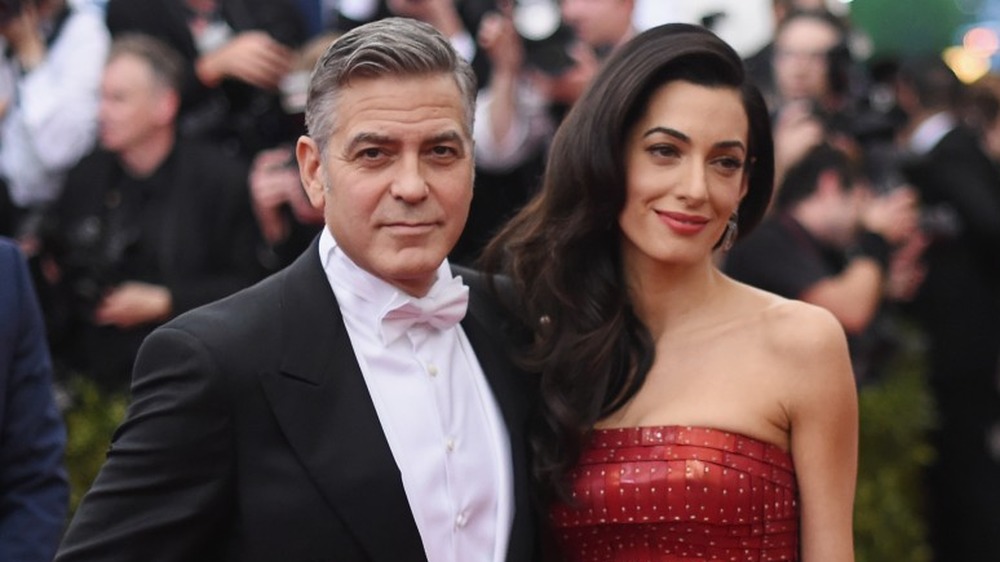 Getty Images
"We have the chance to live between three countries: Italy, America and England," George told Paris Match. "But as soon as the children go to school, it'll be necessary to choose where to settle. In the meantime, we will continue to move according to our respective schedules. People think we're never together, but we have not been separated for more than a week!"