How Much Is Lil Nas X Worth?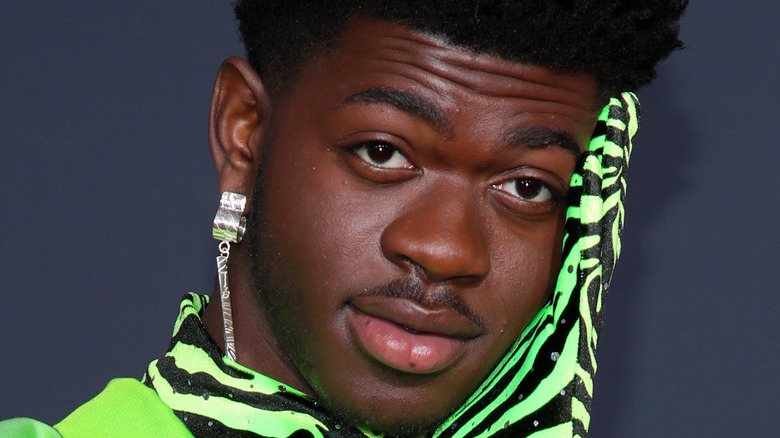 Rich Fury/Getty Images
When Lil Nas X's hit single "Old Town Road" was released in 2019, many thought he would end up being a one-hit wonder. Partly due to Billy Ray Cyrus' feature, the country tune charted on the Billboard Hot 100 chart for several weeks, to the point where it broke the record for the most consecutive weeks spent at No. 1 (surpassing songs like "Despacito").
"This is only the beginning," Lil Nas told ABC's "Nightline" that same year. "And you know people won't realize that until they realize it. I knew for a fact that this song would take me to another level but ... I can't say I knew that it was going to be worldwide or nationwide." And he was right, as his following singles "Panini," "Rodeo," "Holiday," and "Montero (Call Me By Your Name)" all charted on the Hot 100 chart. The latter, in particular, debuted at No. 1 and received mixed reviews due its provocative music video.
In the visuals, Lil Nas can be seen venturing the Garden of Eden before sliding down to hell on a stripper pole, giving Satan a sexy lap dance, and then killing him. "there is a mass shooting every week that our government does nothing to stop," Lil Nas told critics in a tweet. "me sliding down a cgi pole isn't what's destroying society."
Whatever you may think of Lil Nas or his recent music video, the young entertainer's success is undeniable. But how much is he really worth?
Lil Nas X is laughing all the way to the bank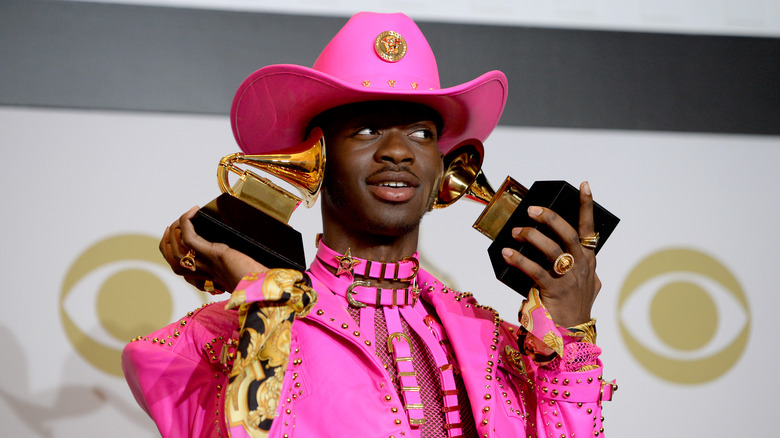 Amanda Edwards/Getty Images
In just two years, Lil Nas X was able to amass a fortune. According to Celebrity Net Worth, the rapper is currently worth $7 million. However, Forbes reported that Lil Nas earned $14 million (pre-tax) thanks to "Old Town Road," so his net worth likely exceeds that estimate. And considering the worldwide success of his latest single "Montero (Call Me By Your Name)," his earnings for 2021 are expected to increase even further.
According to Celebrity Talent International, Lil Nas' booking fee for the U.S. ranges between $300,000 and $499,000, so he could be earning even more once festivals and music events resume at full capacity. How is he spending his millions, though? Speaking with Insider, Lil Nas revealed how he spent his first big paycheck ... and it's pretty wholesome. "I think I took my family bowling," he said. "Like, everybody. It was a lot of us, not just my immediate family."
But of course, he had to treat himself, too. As reported by The Dirt, the "Old Town Road" star recently settled on a $2.4 million house in Sherman Oaks, Calif. The 2,580-square-feet home comes with four bedrooms, four-and-a-half bathrooms, a gym, office, and a "secret room." Understandably, the rapper celebrated the big purchase on Twitter: "bought my first house today [crying face emoji] [heart emoji]." Later, he told fans that this is the just the first one of many. "this the first one! the next one i'll create myself!"