Inside Lil Nas X's Dating Life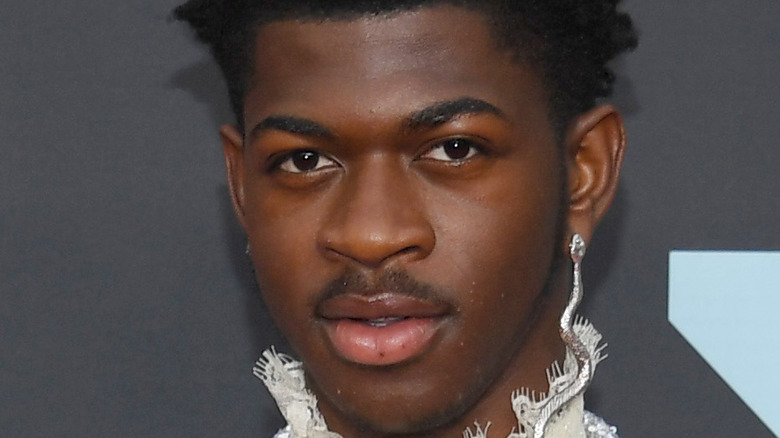 Dimitrios Kambouris/Getty Images
Not long after "Old Town Road" hit the charts, Lil Nas X publicly came out as gay. The rapper made the announcement on Twitter in June 2019, on the last day of Pride month. "some of y'all already know, some of y'all don't care, some of y'all not gone fwm no more," Lil Nas X wrote. "but before this month ends i want y'all to listen closely to c7osure [rainbow emoji] [heart eyes emoji]."
On the song in question, "C7osure (You Like)," Lil Nas X sings about coming out and embracing his new life. "Pack my past up in the back, oh, let my future take a hold / This is what I gotta do, can't be regretting when I'm old." Still, following some of his fans' reactions, Lil Nas X was surprised that people didn't catch on to his clues sooner. "deada** thought i made it obvious," he tweeted, zooming in on a rainbow-colored skyscraper from the cover of his debut album, "7." 
In November 2019, Lil Nas X earned a Country Music Award for Musical Event of the Year, thanks to "Old Town Road" — becoming the first openly gay Black man to receive a CMA award. Not long after the young musician came out, however, many started wondering if Lil Nas X was in a relationship. So, what does Lil Nas X's dating life look like?
Lil Nas X is ready to mingle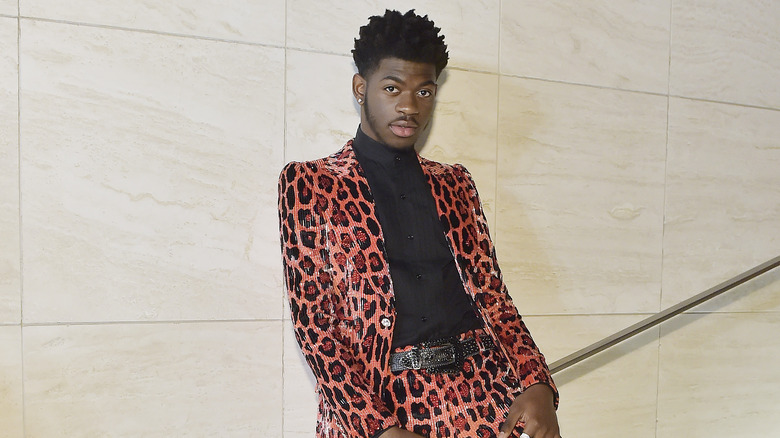 Stefanie Keenan/Getty Images
During an appearance on "Ellen" in September 2019, Lil Nas X said that he was (kind of) dating someone. When DeGeneres asked if he was in a relationship, he said "somewhat," but refused to reveal anything else. The next year, while gracing the Fall 2020 cover of CR Fashion Book, he revealed that he was considering making things official with the guy he was dating. "I'm dating someone right now," Lil Nas X said. "We're not in a relationship yet, but it's been on and off for the past few months. I'm maybe going to try to go steady this time."
However, it seems like Lil Nas X and his partner have recently parted ways. During an episode of the "Spout Podcast" in April 2021, the young musician said he's not dating anyone at the moment. "Not right now. Whenever I start dating somebody, I fall too into them sometimes," he explained. Then, he admitted that dating has become harder since becoming a celebrity. "Before fame, I dated maybe like two, three people. None of the relationship anybody ever knew besides us two, you know?" 
Lil Nas X shared the same sentiments in his 2020 CR Fashion Book interview, where he explained why things are more difficult post-fame. "It's like, Do you really f**k with me? Or just how everybody else sees me?" he said. "You can never really tell, so you just have to hope for the best."