The Truth About Britney Spears And Bella Thorne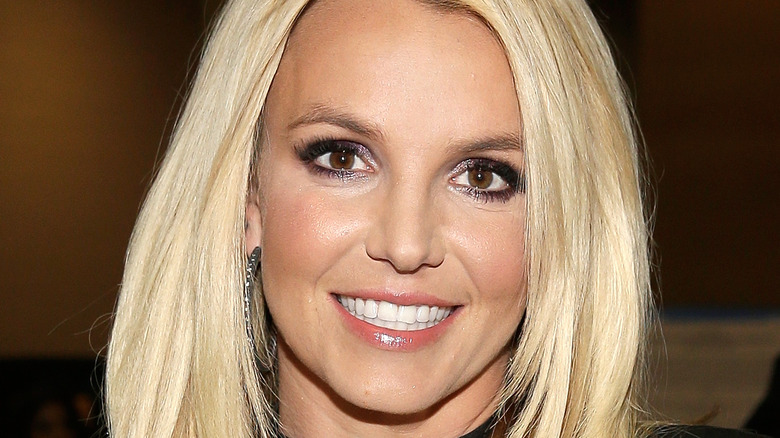 Isaac Brekken/Getty Images
Britney Spears and Bella Thorne are both former Disney child stars who have remained in the spotlight, so it's no wonder Thorne feels a connection to the "...Baby One More Time" singer. But their recent moment of mutual appreciation might make your day. It seems to have made Thorne's! 
In February, shortly after the release of the explosive documentary "Framing Britney Spears," Thorne told The Hollywood Reporter that she had quite the reaction to seeing the negative treatment of Spears on-screen. "It made me so sad, just all the wrongs that society did to her," she said. "It's disgusting what she went through, what she is still going through, the whole nine yards, it is literally terrible. And thank goodness they made the documentary so that people can change their f****** perception on situations." Thorn then spoke on who was responsible for pushing Spears into a dark place, arguing that the general public was just as guilty as the media. "Even if you didn't take that photo of Britney Spears, even if you weren't that paparazzo pushing her, you were that person talking in your basement with your group of friends about this photo and people were laughing," Thorne insisted, adding that some things shouldn't be joked about.
All that said, the two stars' recent Instagram-based interaction is a far cry from the "Toxic" energy Thorne (and perhaps America) felt watching the film. Here's what recently went down between the two stars.
Britney called herself Bella Thorne's "twin"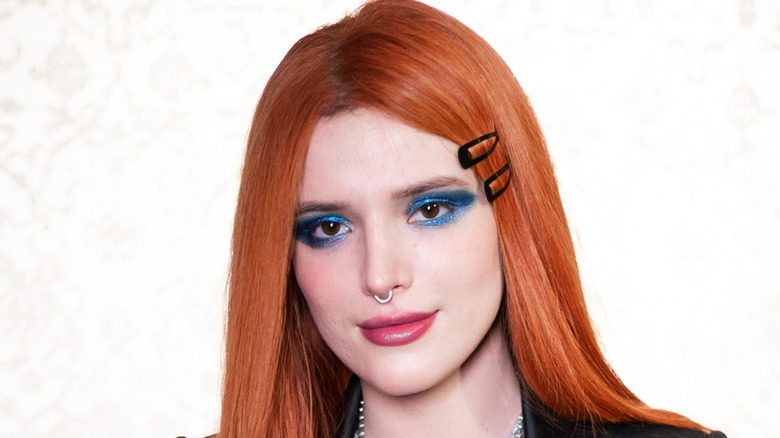 Thestewartofny/Getty Images
Britney Spears has given Bella Thorne a shout-out on her Instagram ... of the best variety. On May 17, Spears showed off her new, pink locks in a multi-photo post. In the post's caption, Spears revealed that it was "the first time I've colored all of my hair a bright color," adding that pink is "hot if I do say so myself." Alongside the images, which saw the star in a leopard-print outfit, Spears continued to brighten all of our days (much like her hair) with some hilarious shout-outs. 
"Oh and not only did I copy @reesewitherspoon the other day with my throwback looks, but now I'm copying @sarahjessicaparker's hair tease from Hocus Pocus," she wrote. "I was freaking 11 when that movie came out and I swear she had it right before Sex And The City ... it's all about the hair and the heels, people!" Spears then added, "PS why do I feel like I'm @bellathorne's twin with pink hair?!" 
Thorne showed her own appreciation for Spears by sharing the post on her own Instagram story, as The Blast reported, letting her fans know that her icon had mentioned her. The actor then posted a selfie tossing up a peace sign, writing (via The Daily Mail), "Peace out life made." Some Instagram commenters were skeptical of Spears' knowledge of the younger Disney star, but how can you not love this interaction?