Is Amelia Hamlin Ready For Marriage?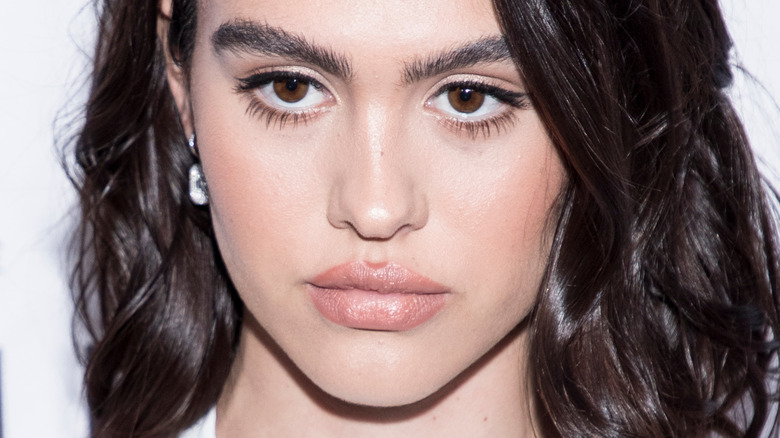 Shutterstock
Scott Disick and Amelia Hamlin have been linked since October 2020, but the pair didn't seem to make it official until they celebrated Valentine's Day together in February 2021. Critics were quick to judge the pair due to the 18-year age gap between them, but Amelia shut them down. "People can embrace themselves however they feel fit for them at that moment in time," she wrote on an Instagram Story (via Us Weekly). "People grow. People learn to love themselves more and more."
Scott and Amelia received a stamp of approval from his ex Kourtney Kardashian and her family. "They really like the two of them together and think Amelia is a great influence on Scott," an unnamed source claimed. "Scott and Amelia are in a really good place. They have a lot of love and respect for each other and it shows."
The couple took another trip to Florida in April and even got praise from her mom Lisa Rinna and dad Harry Hamlin, who were "skeptical at first" about their daughter's new love interest. They reportedly feel differently now, with a source alleging, "Seeing their daughter happy makes them feel better about their relationship." 
It's clear Amelia and Scott love each other's company, but could wedding bells soon be ringing for the pair? Here's why some fans are thinking a wedding is in the cards.
Amelia Hamlin's latest photoshoot is raising eyebrows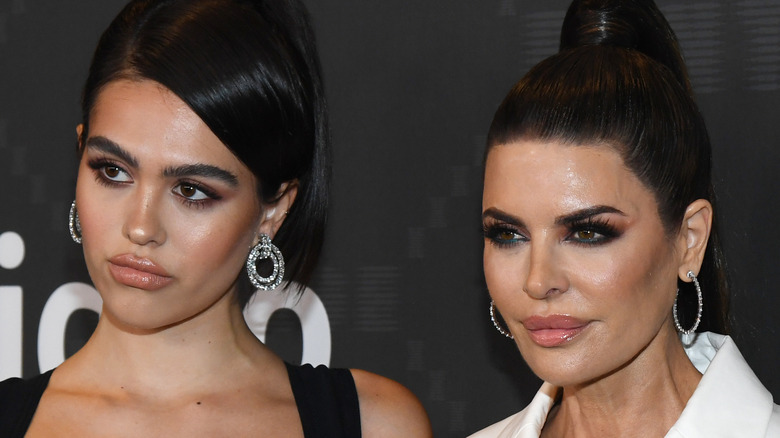 Kevin Mazur/Getty Images
Amelia Hamlin dressed up as her mom Lisa Rinna for her Paper cover shoot and the photos have us — and Lisa — doing a double-take! Amelia took it seriously, capturing her mom's iconic short hair and red lips. She reportedly wanted to do the shoot as a Mother's Day gift to Lisa because she's still reeling from that one time she forgot a card. "My mom has always been kind of crazy about her Mother's Day gift," Amelia said. "One year I forgot to write her a card and s**t hit the fan. So this Mother's Day I was like, 'I'm going to do something so unique and cool that she'll forget about that time I forgot to write her that card.' " 
The model fueled wedding rumors when she wore Lisa's own dress from her 1997 wedding with Harry Hamlin, but Amelia quickly shut them down. "I'm not talking about a wedding any time soon, but you've inspired me," she told her mom. "Ever since I was a little girl and walking down that hallway with the Vera sketches, I knew that I'm going to get a dress from Vera or I'm going to wear your dress. That was my dream: to either get a new Vera or to wear yours."
It's clear Lisa was proud of her daughter, saying she was "blown away" by the pictures. "I think it can take a minute to process it. It's like, 'Holy s***, how fabulous is this?' " she said.