The Real Reason Kourtney Was Briefly The Most Famous Kardashian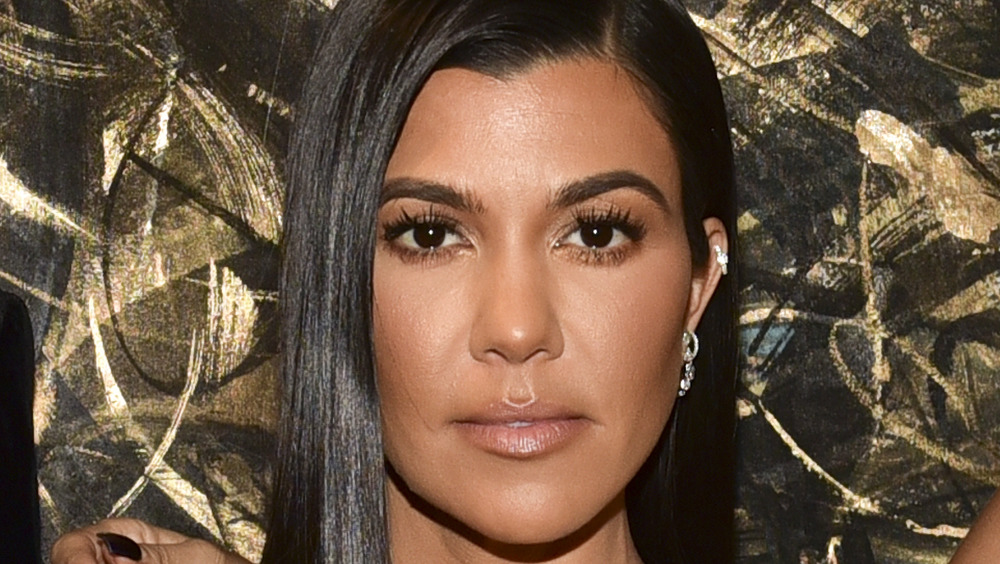 Rodin Eckenroth/Getty Images
We may receive a commission on purchases made from links.
Who could have predicted that Keeping Up With the Kardashians would last for twenty seasons? That's a huge feat for any reality TV series, especially considering that there are so many shows that barely last one season. When the show first started, Kim Kardashian introduced viewers to her family in its first episode. However, she wasn't actually the first Kardashian family member to experience reality TV fame.
Cathy Griffin, author of Dirty Sexy Money: The Unauthorized Biography of Kris Jenner, spoke to Nicki Swift about the Kardashians' true history with reality TV, recalling, "Kourtney Kardashian became the first TV star in the fame-starved family after sister Kim bailed on a reality show opportunity that aired before Keeping Up With the Kardashians propelled Kris Jenner and her kids to stardom."
Griffin noted, "It was 2005, two years before Keeping Up With the Kardashians debuted, when Kourtney was cast in Filthy Rich: Cattle Drive on E!." At the time, she was publicized as the "daughter of attorney Robert Kardashian," who gained notoriety as part of the Dream Team for O.J. Simpson's murder trial. Interestingly enough, Kim actually could have been on the show too. According to Griffin, "Kourtney offered up Kim as another cast member to join the other celebrity offspring who made up the cast, who herded cattle in the Midwest." The true reasons behind Kim's decision to reject the offer are not quite clear, although some insiders have cited her romance with Ray J as one of the deciding factors.
At one point, Kim 'took a backseat' to Kourtney
Noel Vasquez/Getty Images
Longtime investigative journalist and celebrity biographer Cathy Griffin recalled how Kim Kardashian briefly "took a backseat on the small screen to Kourtney Kardashian" before their family starred in its own show. Kourtney was cast for the E! series Filthy Rich: Cattle Drive, which was about people with famous parents who "leave their everyday luxuries behind to drive a herd of cattle across the beautiful but treacherous terrain of Colorado." Fans are used to seeing Kim bring Kourtney and Khloé Kardashian in on the sisterly business ventures, but back in the day, Kourtney was the one vouching for Kim to get a spot.
According to Griffin, who wrote Dirty Sexy Money: The Unauthorized Biography of Kris Jenner, Kris Jenner "was jazzed by the thought of both of her daughters being TV stars on a big network." Griffin noted that the now-famous momager "had been trying for years to launch her own TV career as a talk show host or commentator." She saw how Kardashian family friend Paris Hilton achieved massive success with her own reality TV show, The Simple Life. As a result, Jenner was "eager for the girls to achieve the kind of fame their friend Paris Hilton had." Plus, the premise of the shows were very similar. Hilton and Nicole Richie grew up in wealthy families. On The Simple Life, they moved in with a family to work on a farm. It was a big hit for them, so this could have been the Kardashians' big break.
Kim allegedly had a 'scheduling conflict'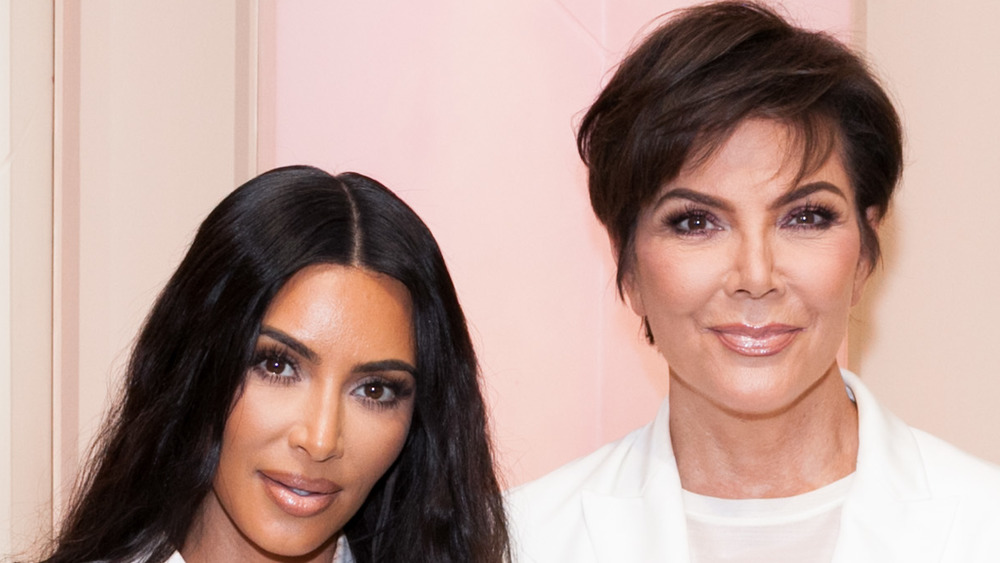 Presley Ann/Getty Images
"Kris Jenner is a fiercely competitive individual, whose ambitious drive is endless," Dirty Sexy Money: The Unauthorized Biography of Kris Jenner author Cathy Griffin told Nicki Swift. Griffin claimed that it "irked Kris that her stepchildren, Brody and Brandon Jenner, were getting so much attention as stars of their own reality series, The Princes of Malibu." That one-season reality show aired in 2005, the same year that Filthy Rich: Cattle Drive was on TV. While the Jenner brothers starred in their own show, "Kim Kardashian's only notoriety was as Paris Hilton's best friend and uber-closet organizer," Griffin recalled. 
When Kim auditioned to star on Filthy Rich: Cattle Drive, she "sailed through her audition and was offered the part," according to Griffin. The author said that the reality show's executive producer, Brady Connell, told her "Kim turned the role down, saying she had a 'scheduling conflict.'" Apparently, the team behind the show was "disappointed because Kim was fantastic." 
So, why were the words "scheduling conflict" in quotation marks? When Griffin was writing her book, sources speculated that Kim's "scheduling conflict" was actually just "her need to keep up with Ray J, her boyfriend at the time, a task that would have been impossible stuck on a cattle range in the middle of nowhere." If that was actually the case, Kim seemingly learned some valuable lessons. She may have been keeping up with Ray J, but now the whole world is Keeping Up With The Kardashians ... and Kim herself, of course.