Caitlyn Jenner: Robert Kardashian Believed O.J. Simpson Was Guilty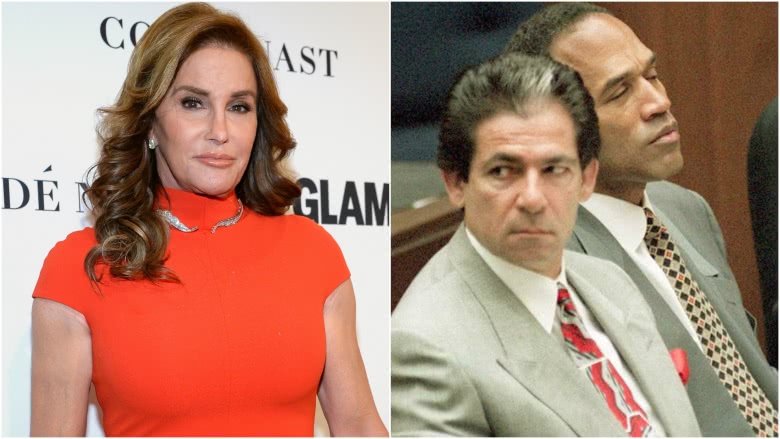 Getty Images
The bombshells from Caitlyn Jenner's upcoming book keep on dropping. The latest: she believes that Robert Kardashian thought O.J. Simpson was guilty of the murder of Simpson's wife Nicole and her friend Ron Goldman.
In an excerpt of Jenner's The Secrets Of My Life obtained by Radar Online, Jenner, 67, claims that, while she still lived as Olympian Bruce and was married to Kris Jenner, Kardashian made several chilling remarks about the case.
Jenner claimed that, during a car ride in the 1990s after Simpson had been acquitted in his criminal trial and convicted in his civil manslaughter case, Kardashian told her, "I would've been okay with it if they had gotten him in the first trial."
Jenner added, "The implication was obvious that he believed O.J. was guilty."
Jenner also believed that Kardashian's defense of Simpson was a way to stick it to ex-wife Kris, who was close with Nicole. "I wonder if it was his way of saying to [Kris] what I think she was saying to him when she married me: a big f*** you," Jenner wrote.
Jenner noted that there was even a familial divide between the Kardashians and Jenners as to Simpson's guilt, with Kris believing that the former football player committed both murders and daughters Kourtney and Kim siding with Kardashian and defending Simpson's innocence.
The former I Am Cait star admits she wasn't a fan of Simpson to begin with, writing, "He was the most narcissistic, egocentric, neediest a**hole in the world of sports I had ever seen, and I had seen a lot of them. I believe he got away with two savage murders."
The Simpson revelation is only the most recent in a series shocking statements from Caitlyn's tome, which hits shelves on April 25, 2017. As Nicki Swift previously reported, the book also details Jenner's transition, including her Jan. 2017 sex reassignment surgery, and is also rumored to contain some dirty details about her former marriage to Kris.