The Real Meaning Behind AJR's 'Bang!'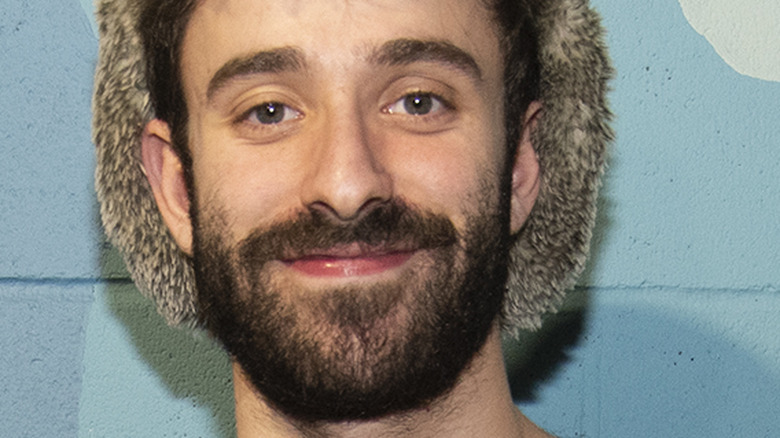 Tom Cooper/Getty Images
Brothers Ryan, Jack, and Adam Met worked tirelessly on fine-tuning their musical abilities long before they officially formed AJR. Growing up, the trio routinely busked on the streets of Manhattan where they performed by borrowing melodies from other songs. "That was just kind of the way we learned to write lyrics," Adam told Elicit Magazine.
AJR had a humble beginning to their music career. Early on, they secured management and decided it was time to put on their first show for an audience. Unfortunately, only three people were in attendance ("And those three people have been fans of us ever since," Adam said to Elicit). The brothers used the time in anonymity to hone their craft, as they wrote a litany of "bad songs" before their hit with "I'm Ready" in 2012. "Writing a lot of bad songs, it's really just a totally okay thing to do," Ryan told Hypebot in December 2020. "Us writing probably a thousand bad songs before 'I'm Ready' has equipped us to fail well."
Even after their first hit song, the group had to grind before truly finding success. Their first single to crack the top 10 on the Billboard 100 was their anthemic single "Bang!" off their fourth album "OK Orchestra" (via Billboard). The pop group had songs blow up Spotify and alternative radio, but according to AJR, "Bang" was the first to gain traction on "pop radio."
So what is this hit song about? Keep reading to find out. 
The song marked a transition for the group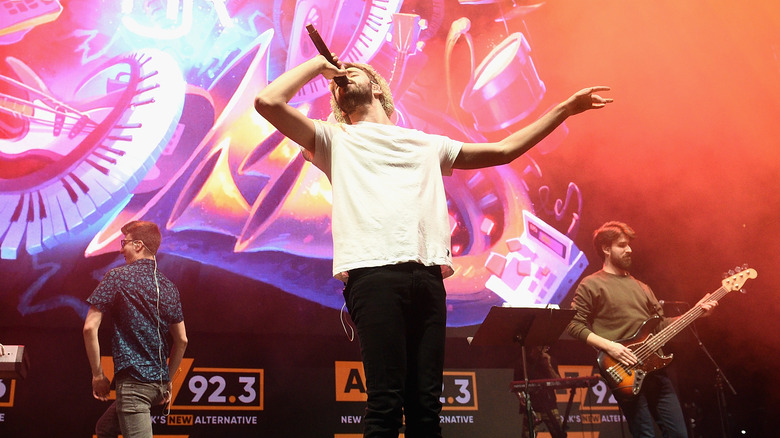 Mike Pont/Getty Images
AJR's "Bang!" was originally slated to appear as a bonus track on their "Neotheater" album, which contains themes about being "young forever," but the group shelved it at the time. "It feels a little darker, it feels like a next step, being disillusioned a little bit," Ryan Met told Billboard about the hit song in February 2020.
According to a press release from AJR that accompanied the visuals for the song, "Bang!" was about the "middle ground" between childhood and adulthood, per Billboard. "[A] time when we're doing all the things adults are supposed to do, but we don't yet feel grown up," AJR wrote. The track's title and chorus are a reference for people to "go out with a bang."
"We're doing all of the things that our parents did, we're eating healthy, and we're paying our taxes, but yet, something feels off," Ryan told Euphoria in May 2020 when describing the chart-topping hit. "Been a hell of a ride but I'm thinkin' it's time to grow," the group sings in the first verse. "Put quinoa in my fridge/ still I'm not feelin' grown," (via Genius). The second verse opens with a stomach-churning line: "Feel like I'm gonna puke 'cause my taxes are due." 
Ryan admitted to Euphoria that "Bang!" was heavier than their earlier hits. "This is probably our darkest song," he said. To offset the thematic heft, the group elected for a colorful Wes Anderson-inspired video. After a long road to the top, it seems that AJR has arrived.