Who Is Brian Johnson's Wife, Brenda Johnson?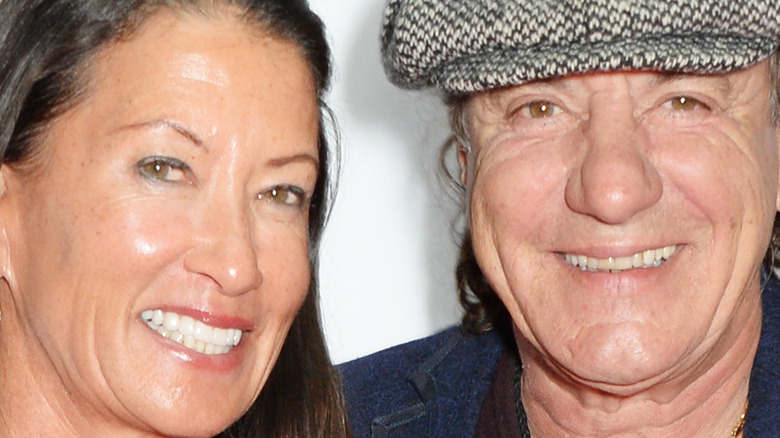 David M. Benett/Getty Images
Fans of the Australian rock band AC/DC remember the group for its electrifying performances and chart-topping albums. And there's no denying that much of the credit for the band's success goes to Brian Johnson, who joined the band in 1980 as its third lead singer after the death of Bon Scott. And that was only a start! Brian's contribution to rock music and his charisma would later see him inducted into the Rock and Roll Hall of Fame with AC/DC in 2003.
Brian's busy schedule as a rocker doesn't stop him from being a family man. The rockstar's been married twice — his first marriage in 1968 lasted around two decades. He later tied the knot with his current wife Brenda, and the two have now been married for decades themselves.
A 2008 article in Herald-Tribune states that the couple know how to redefine the phrase "party like a rock star" — by relaxing. According to the publication, they'd relax at a campsite with a coffee maker, a laptop, and a stereo system. The article even called her the "most thoughtful of spouses." But who exactly is the rockstar's wife, and what's her life and career like beyond the limelight of AC/DC and its frontman? Read on!
Brenda Johnson has managed rock bands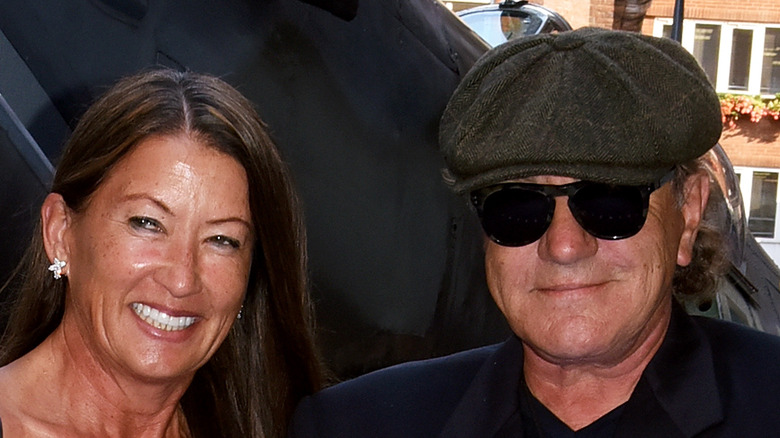 Dave J Hogan/Getty Images
It's no surprise that Brian Johnson found himself attracted to his wife, Brenda. Besides their chemistry, Brenda was also familiar with the music industry. She even helped Brian with managing things while he was busy promoting his 2008 album. The Herald-Tribune article reveals that while Brian was busy with photoshoots to promote his new album "Black Ice" in 2008, taking questions from magazines such as Rolling Stone, Brenda would ensure that her husband had enough opportunity to relax by inviting a few friends over.
According to eCelebrity Mirror, Brenda also managed bands such as 7 Years Past, Hangman Jury, and others. Apart from her management duties, Brenda's also been an ambassador and has represented photography/publishing brand Patrick Mullan Company. eCelebrity Mirror adds that the couple share a passion for traveling, spending time outdoors, and car racing.
Brenda is also stepmom to Brian's two adult children from his first marriage.
The vocalist and band manager seem to have found a comfortable cushion in their relationship — one where they enjoy spending time with each other, participating in several activities, and doing charity work. Clearly, Brian and Brenda do not have any intentions of missing out on all the fun in their life.