The Truth About Queen Elizabeth's Relationship With Billy Graham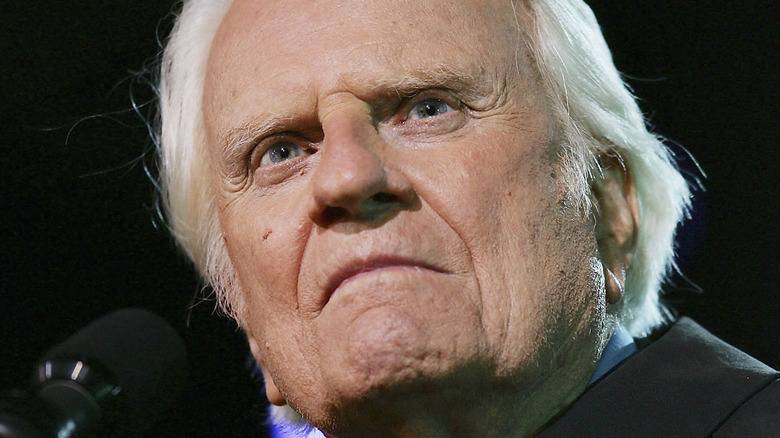 David Mcnew/Getty Images
Beloved evangelist Billy Graham died in February 2018 at 99 years old, but his impact will live on forever. At the time of his death, the Christian icon was said to have preached to over 210 million people, marking his far-reaching influence around the globe. Now, his incredible legacy is being commemorated in a PBS documentary, according to The New York Times. The outlet reports that Graham's interest in politics is the subject of "American Experience: Billy Graham," a two-hour film that "portrays a preacher drawn to power like a moth to flame."
Speaking to The New York Times about the documentary — which premiered on May 17 — director Sarah Colt said that Graham "became an incredibly, tremendously powerful figure, a figurehead of the evangelical movement." She continued, "But it really was the intersection between him and political life, in particular the presidency, that was our focal point. We wanted to understand better what happened there, and what he did." 
However, U.S. presidents were not the only influential leaders with whom Graham cultivated relationships! The preacher was also known for his friendship with Queen Elizabeth II. In his 2018 autobiography, "Just As I Am," Graham even wrote that "no one in Britain has been more cordial toward us than Her Majesty Queen Elizabeth II." So, what is the true story behind this pair's unlikely friendship?
Queen Elizabeth II's faith is an important part of her life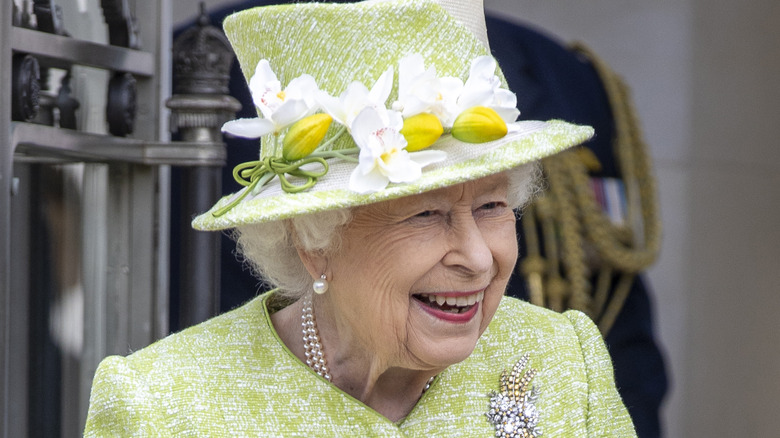 Wpa Pool/Getty Images
Queen Elizabeth II's faith was documented in Season 2 of "The Crown" — and according to show creator Peter Morgan, it featured the "best bit of writing" (via Vanity Fair). "The Billy Graham episode is about Elizabeth wanting to deepen her Christianity," Morgan told the outlet. To ensure accuracy, Morgan consulted with historian Robert Lacey, who emphasized the importance of the queen's faith to Town & Country in 2018. "People don't know that ... every night the queen kneels beside her bed and says her prayers because that is what her mother did ... that's how she was brought up," he explained.
Graham and Elizabeth's shared faith acted as the cornerstone upon which their friendship was founded. "Whenever he came to England, [the queen] would invite him to preach, and often when she came to America ... she would often visit Billy Graham because they had the same fundamental faith," Lacey added. 
Because it's rare for royalty to speak openly about religious beliefs, the monarch did not endorse her Christian faith; however, Graham "always found her very interested in the Bible and its message" (via "Just As I Am"). During a luncheon with Her Majesty, he recounted that "her eyes sparkled and she bubbled over with excitement" at a Bible passage. Given the pair's close relationship, it's no wonder Elizabeth reached out to Graham's family with a personal message of condolence upon hearing of his passing, per Fox News.