Why Gabrielle Union Wants Her Daughter Kaavia To Keep Being Shady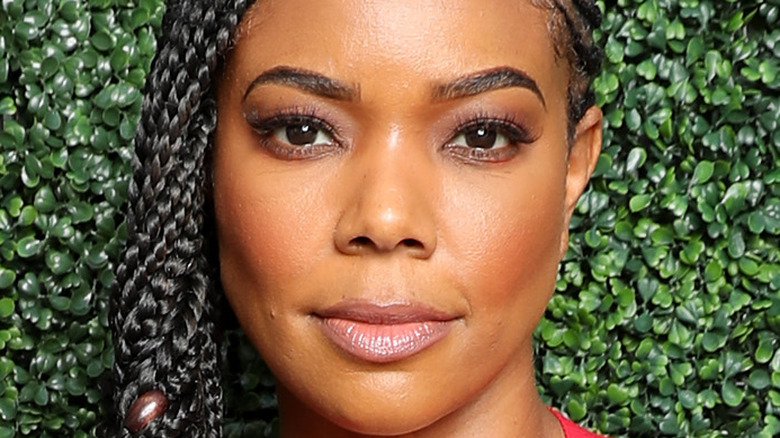 Rich Polk/Getty Images
Gabrielle Union and Dwyane Wade's 2-year-old daughter, Kaavia, earned her "shady baby" nickname early on. While sharing her milestone on Instagram, the proud parents soon noticed their newborn's unusual facial expressions... which consisted of a lot of eye-rolling and side-eyeing. Kaavia's expressions were so funny that the couple decided to create her an Instagram account (which counts 1.7 million followers), with the captions imagining what those faces really mean.
In a interview with E! News' "Daily Pop" on May 18, Kaavia's parents shared what it's like to raise a side-eyeing baby. Speaking with host Justin Sylvester, Wade admitted that it took a little bit of getting used to. "It was very clear when she came into the world, and we all thought it was a little weird, having a baby so young to be able to get facial expressions and using their eyes," he said. "But then we realized where it came from ... it was a reaction to other people."
Union also addressed what being shady actually to her and why little Black girls (including her daughter) shouldn't be afraid of showing their true emotions.
Gabrielle Union thinks being shady is a 'superpower'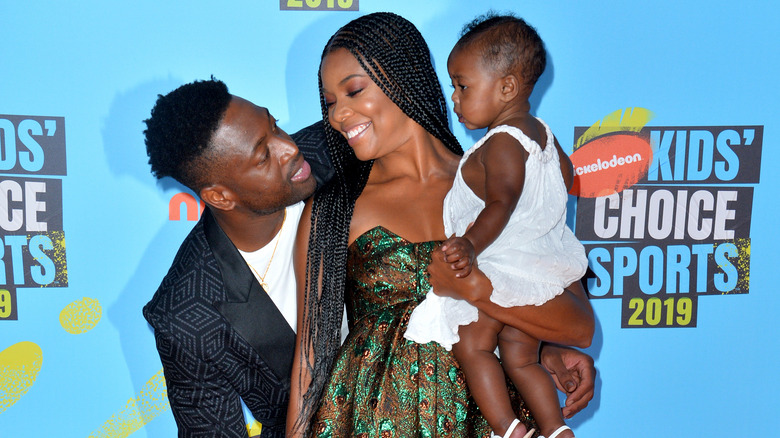 Shutterstock
Speaking with "Daily Pop," Gabrielle Union explained how being shady can be a superpower, especially for Black girls. "Shade is just acknowledging something bad is happening or something not so great is happening," she said. "And when a little Black girl can help lead those corrections and use her voice, let's do that."
The parents are so in love with their daughter's shady personality that they decided to release a Kaavia-inspired children's book, appropriately titled "Shady Baby." In the book, which is 32 pages, a little Black girl (Shady Baby) uses her side-eye superpower to fight bullies on the playground and teach them that "it's better to play nice," per the HarperCollins' book description. 
Where does Kaavia get her shady attitude from, though? Wade thinks it's a combination of his and his wife's personalities... but Union doesn't seem to agree. "She stole his whole face so it's him, but it's me," she said. "I feel like she got his face and got my soul."
The two also share Wade's children from prior relationships: Zaire, 19, Zaya, 13, and Xavier, 7. Wade also adopted his nephew, Dahveon, 19.