The Truth About Issa Rae And Lauren London's Relationship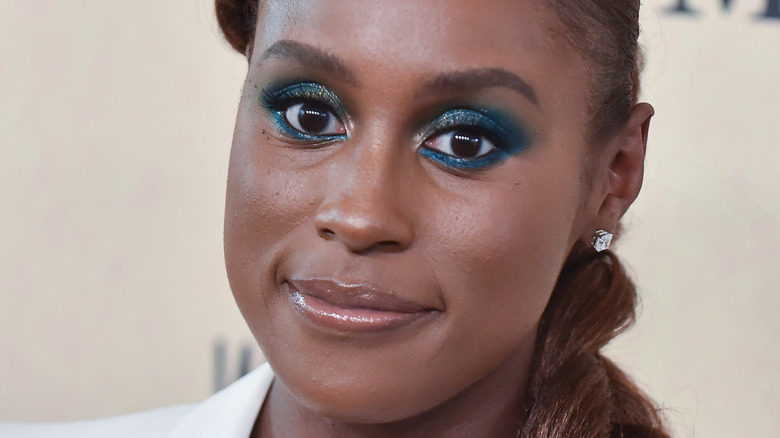 Shutterstock
Actress and screenwriter Issa Rae is known for making people laugh through her onscreen portrayals, but that's not the reaction she got when she finally crossed paths with actress Lauren London. Rae rose to fame through the success of her "The Misadventures of Awkward Black Girl" web series and New York Times best-selling book of the same title, via her website. She became a household name after landing her first television series with her HBO hit "Insecure." 
Her success in television helped support her advocacy for diversity in Hollywood as she took to the Emmys to declare she was "rooting for everybody Black" (via Variety), or by congratulating "those men" who were nominated for best director at the 2020 Oscars (via CNN). Her passion for inclusion came from her own personal struggle to feel represented in the projects she created. 
"When I say yes to do a film, I'm going to put in my contract or express explicitly that I don't want to do this unless you have a diverse crew," she told the University of Connecticut Student Union Board of Governors during a Q&A.
But her advocacy for inclusion didn't always come off that supportive to those who might've felt left out of her plight. Take for example London, who took issue with Rae blasting her during press interviews after show execs tried to recommend the "ATL" star to play the lead in the cable TV version of "The Misadventures of Awkward Black Girl." 
Issa Rae 'regrets' offending Lauren London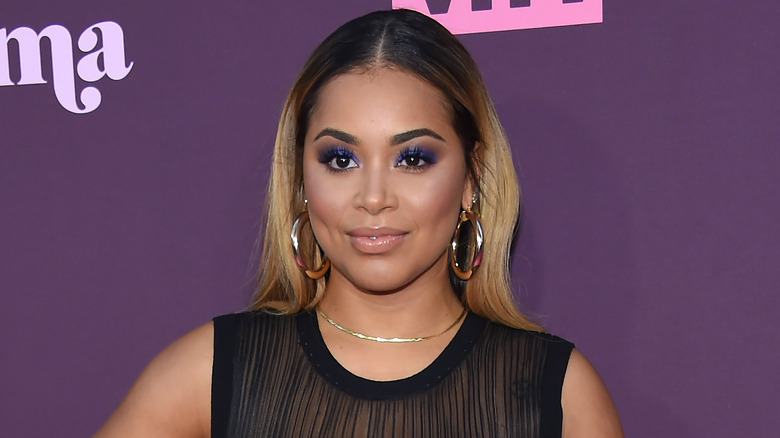 Shutterstock
Issa Rae revealed that offending Lauren London was one of her "biggest regrets" in life, Vanity Fair reports. While speaking with the outlet for her June cover story, Rae recalled how London grew resentful toward her after feeling judged and misunderstood by her fellow Black actress. 
"The moral of the story was not only that executives were out of touch with Black women, swapping one for another even when they were nothing alike, but also that dark-skinned Black women could be edited out of their own narratives," Vanity Fair wrote. But it was the late rapper Nipsey Hussle who helped bring the two stars together and ease the tension between them.
"He was like, 'You should just talk to her. Let me set it up,'" Rae recalled. "It actually sparked an amazing two-hour conversation. We had so much in common. She was like, 'People don't understand, I'm an awkward Black girl.' In the same way that I was upset about the limited portrayal of Black women, she was like, 'People do the same thing to me.' I completely get that."
Rae learned two lessons from the experience: to be mindful of who you're leaving out and that she's done playing herself on television. "I'm never doing this again," she said. "I told myself I would never write and be in a show that I created again. It takes up a lot of your life, and I like to do a lot of things."