Here's How Much Dr. Ruth Is Really Worth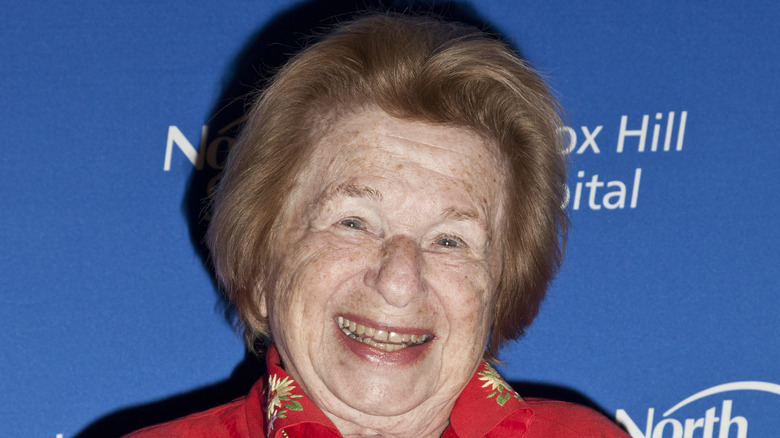 Shutterstock
Let's talk about sex, baby! Ruth Westheimer, best known as Dr. Ruth, may not look like a sex expert (but really, what are sex-perts supposed to look like?) but she has built her decades-long career on getting down and dirty. From guest speaker to author, Dr. Ruth knows how to put her money where her mouth is, and fans can't stop consuming her 46 books with titles like "Sex For Dummies." She even hosted radio shows and talk shows to discuss intimacy during an era where such subjects were taboo. 
Yet Dr. Ruth built her empire after a devastatingly dark upbringing. She escaped her home in Germany at age 10 after her parents were murdered in concentration camps; Dr. Ruth later studied psychology at Paris-Sorbonne University, and earned a doctoral degree in education from Columbia Teachers College, per Entertainment Weekly. Dr. Ruth's riveting personal history was at the center of 2019 Hulu documentary Ask Dr. Ruth. "I wanted to show things that people don't know, honoring my background and my parents and my grandmother," Dr. Ruth explained. "This film is like a grave for my parents, the grandparents, for everybody who doesn't have graves." 
So after a half-century in the spotlight, how much has Dr. Ruth earned? Keep scrolling to find out!
Dr. Ruth's fortune sure is sexy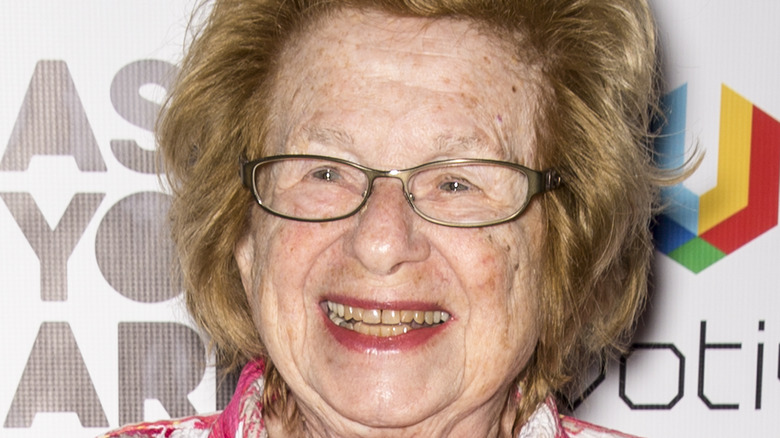 Shutterstock
Ruth Westheimer fell in love with sex...well, sex education. Dubbed "Grandma Freud," Dr. Ruth's passion for intimacy therapy began at Planned Parenthood. Per Mental Floss, Dr. Ruth's career climaxed after she gave a "Lecture to New York-area broadcasters about airing programming with information about safe sex." She was soon offered her own show Sexually Speaking that had over a quarter million listeners in 1983. From there her empire grew into a Lifetime talk show series, including an hour-long show called The Dr. Ruth Show according to Refinery29. Dr. Ruth even was the subject of an off-Broadway play! 
So what about her fortune? The famed psychologist has kept her bills lean thanks to thoughtful planning. Dr. Ruth told The New York Times that purchasing New York City apartment was a milestone moment for her and husband Manfred Westheimer; she has lived in the same unit for more than 50 years. And keeping her finances limp (we're going to keep going with these puns), Dr. Ruth has amassed an estimated $3 million in her lifetime, via Celebrity Net Worth. Talk about being seriously endowed!