The Secret Behind Sarah Jessica Parker And Matthew Broderick's Relationship - Exclusive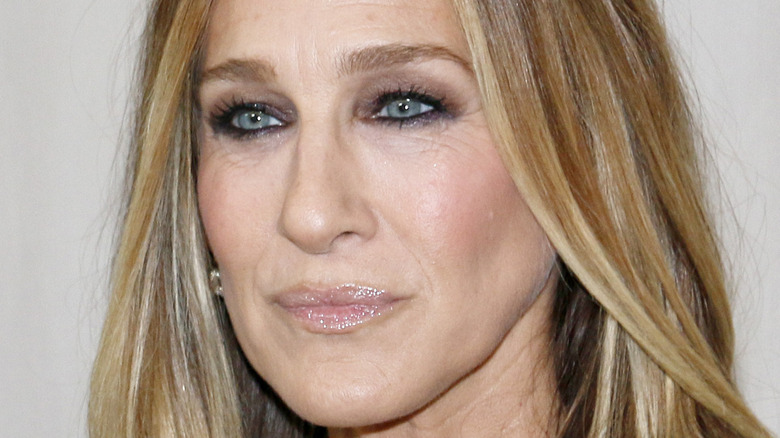 Shutterstock
She may be most famous for playing the continually single(ish) Carrie Bradshaw on "Sex and the City," but Sarah Jessica Parker's decades-long marriage to Matthew Broderick proves that life doesn't necessarily always imitate art. So what's the secret behind the celebrity couple's enduring romance? Nicki Swift asked Susan Trombetti, matchmaker and CEO of Exclusive Matchmaking, to break it down.
Parker and Broderick first met in 1991, shortly after Parker split with longtime boyfriend Robert Downey Jr. (yeah, that was a thing). The couple met through two of Parker's brothers and started dating a few months after meeting, marrying in 1997, per Us Weekly.
The couple is famously private with details of their marriage, but when pressed to explain how they make it work, Parker told Harper's Bazaar in a 2013 interview, "Matthew and I come from a different time and place. When we were young people, all we ever wanted was to be good working actors." She added: "I love Matthew Broderick. Call me crazy, but I love him. We can only be in the marriage we are. We're very devoted to our family and our lives. I love our life. I love that he's the father of my children, and it's because of him that there's this whole other world that I love."
So what's the expert's take? "I love, love Sarah Jessica Parker and Matthew Broderick," Trombetti tells Nicki Swift. "They have been married for over 20 years, and it's no surprise it works."
Scroll to read why.
Carrie Bradshaw and Ferris Bueller have a unique Hollywood romance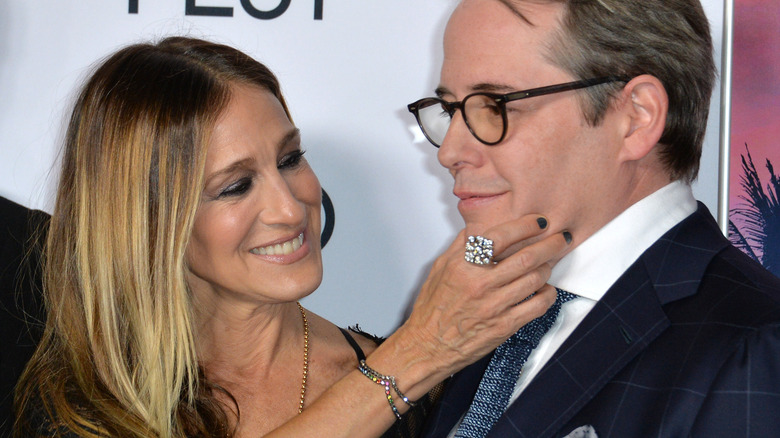 Shutterstock
Exclusive Matchmaking CEO Susan Trombetti echoes what Sarah Jessica Parker herself has said about how the couple keeps it (relatively) real, and how that impacts the strength of the marriage. "They maintain a very normal lifestyle and are grounded which is always good for a Hollywood couple," Trombetti notes. "[Parker] mentions they do everything themselves such as cooking, laundry, and such. I don't get the sense they are caught up with the trappings of success and this definitely helps."
Trombetti sees that Parker and Broderick share interests, which is important, but also that they support one another's individual passions. "Both share a love of theater and love to work. They are both independently passionate about their work, and then they come back together bringing that passion to the relationship," she says. "Anytime you can bring back your enthusiasm about life and your interests back to the relationship, it helps keep the two of you going strong."
The couple has acted together several times, and they always support one another's individual work as well. "He appears to have been very supportive of her, encouraging her to take the iconic role of Carrie Bradshaw while she has been known to slip into the theater incognito to watch his performances," Trombetti notes.
In short, "They treasure their life together, their privacy, and love each other," says Trombetti. "These two are just fabulous."