What Does 'Even Though I'm Leaving' By Luke Combs Really Mean?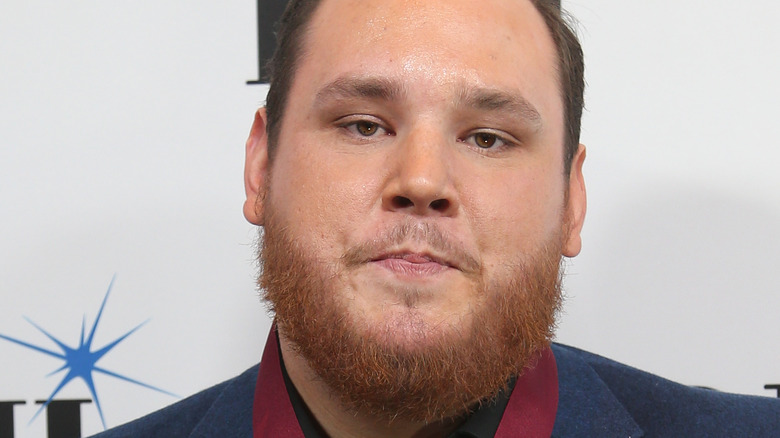 Shutterstock
Luke Combs is known for pumping out the country hits, but the singer flexed his versatility when he released "Even Though I'm Leaving." The melodic track was the second single off his sophomore album "What You See Is What You Get," and it was the seventh single of Combs' to hit No.1 on Billboard's Country Airplay Chart.
What set "Even Though I'm Leaving" apart from the singer's previous hits was that it had a somber feel. Country icon Keith Urban was so moved by the track that he recorded his own acoustic cover, and in August 2020 released his cut in an Instagram video. "Hey Luke ... how much do you miss touring?!!!" Urban wrote in the caption of the post. Combs was thrilled to see the country legend cover his song. "Holy s*** that sounds great buddy, and I miss it a lot," he wrote in the comment section, per WCCQ.
The heartfelt song is a departure from Combs' usual style, but the subject matter struck a chord with him. As covered by Country Now, the music star was almost reduced to tears while he recorded the tune. "But I will tell you, that's probably the one instance where I was genuinely moved by something that I hadn't even experienced," the singer recalled in a statement about the song. "[S]omething about that day was definitely really special."
Keep reading to see what inspired the track, and why it made Combs so emotional.
Luke Combs drew on this memory for inspiration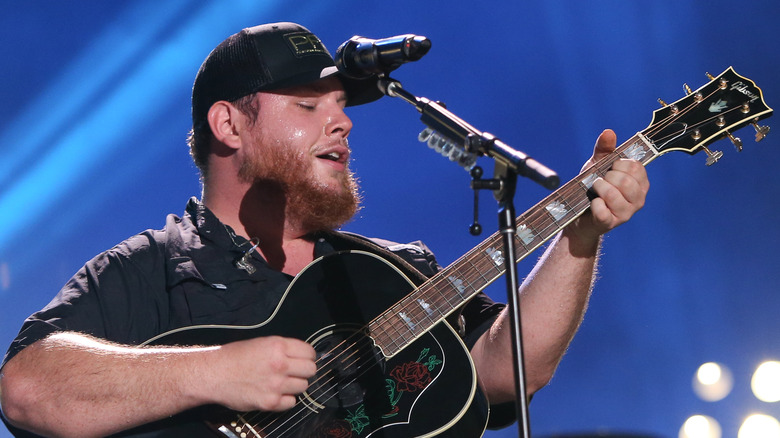 Shutterstock
"Even Though I'm Leaving" was a collaborative effort between Luke Combs and his co-writers Wyatt Durrette and Ray Fulcher. As Combs told The Boot in October 2019, Durrette — who is a father — wanted "to write a 'dad' kind of song." Even though Combs and Fulcher were not dads themselves, they drew inspiration from childhood memories. "We were talking about the 'monsters under the bed' thing," Combs said.
"Daddy, please don't go, I don't wanna be alone/ 'Cause the second that you're gone they're gonna know," Combs sings in the first verse, via Genius, as the song captures a conversation between a father and son. As the singer told The Boot, the themes of the single progressed from a son being afraid of the dark into heftier topics. Later in the track, the child loses his father. "It's okay, boy, I ain't scared/ I won't be here, but I'll always be right there," Combs sings, as the father, near the closing of the song.
Even though the country star had not lost a parent the lyrics made him emotional. "Man it was just a really intense experience getting through that last verse," he said, per Country Now. To drum up the feelings of loss, Combs reflected on his grandfather's death. "I watched my mother lose her dad. It wasn't a sudden thing," he told Outsider in October 2020. "That was the scene I was imagining in my head."